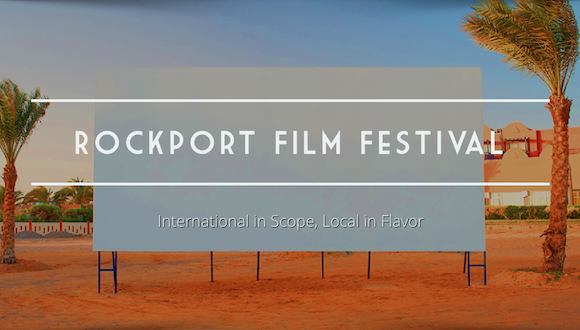 This week, the Rockport Center for the Arts announced that the 11th annual Rockport Film Festival will continue as scheduled from November 2nd to November 4th. This past August, Hurricane Harvey severely damaged both the Rockport Center for the Arts' building and the city's local theatre where the festival was primarily held. In lieu of a traditional theatre space, the festival's Friday and Saturday screenings will now be hosted by the Texas Maritime Museum, and its kickoff Red Carpet Event and outdoor screening on Thursday will be held at the Fulton-Bruhl House, one of the oldest homes in Rockport.
This year's film festival is supported by the Texas Film Commission and Texas Commission on the Arts and includes shorts, full-length films, animations, documentaries, and student films. As an added bonus to the citizens of Rockport, all film screenings Friday and Saturday at the Texas Maritime Museum will be free for attendees. The festival's Creative & Event Director, Elena Rodriguez, spoke about why the festival should continue, despite the damage Harvey affected on the city:
"I truly believe that art has the power to open minds, move hearts, and heal. Now, more than ever, the Rockport Film Festival can help us move forward after Harvey through the power of story-telling in cinema."
The festival features more than forty films from ten different counties. To see a full festival schedule, please go here.