In Fort Worth, Christopher Blay is joined by the one-and-only Mark Bradford. They run down the top art events in Texas this week — including a money-prize show for youngsters.
"I don't think we ever showed anything professionally at that age." "I did, but I never got any money for it!"
To view last week's Top Five, with guest Leslie Moody Castro at UT Austin's Visual Art Center in Austin, please go here.
[Note: Bradford received a MacArthur Fellowship in 2009, not 2019.]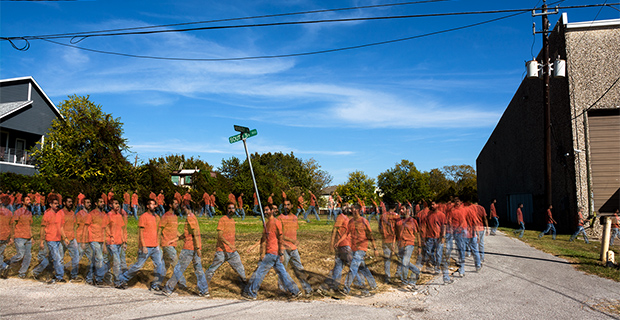 1. Slowed and Throwed
March 5 – June 7
Contemporary Arts Museum Houston (CAMH)
Opening Reception: March 5, 6:30-9 PM
Lecture: March 6, 12-1 PM
Slowed and Throwed is a two-part interdisciplinary exhibition orbiting around the legacy of the late Houston legend DJ Screw. The first section of Slowed and Throwed features unconventional photography and new media produced by strategies that parallel the musical methods of the innovative DJ. Serving as the physical and conceptual core of Slowed and Throwed is a nesting exhibition of DJ Screw archival materials.
Slowed and Throwed is curated by Patricia Restrepo, Exhibitions Manager and Assistant Curator at Contemporary Arts Museum Houston, alongside guest curators Big Bubb, Owner of Screwed Up Records & Tapes, and E.S.G., rapper and member of the Screwed Up Click. The exhibition's research advisors are Julie Grob, Coordinator for Instruction and Curator of Houston Hip Hop Research Collection at the University of Houston Libraries, and Rocky Rockett, independent hip hop educator.
Participating artists:
B. Anele, Rabéa Ballin, Tay Butler, Jimmy Castillo, Jamal Cyrus, Robert Hodge, Shana Hoehn, Tomashi Jackson, Ann Johnson, Devin Kenny, Liss LaFleur, Karen Navarro, Ayana Jolivet McCloud, Sondra Perry, and Charisse Pearlina Weston.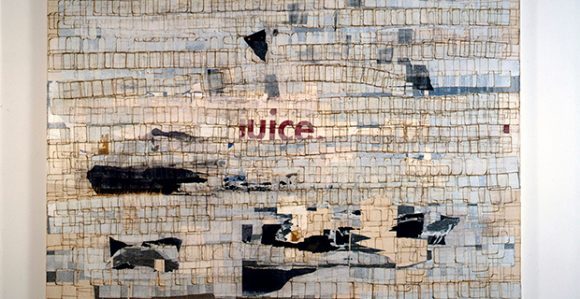 2. Mark Bradford: End Papers
March 8 – August 9
Modern Art Museum of Fort Worth
Opening: March 8, 10-5 PM
The Modern Art Museum of Fort Worth presents the exhibition Mark Bradford: End Papers. Curated by Michael Auping, former Chief Curator at the Modern, this exhibition focuses upon the key material and fundamental motif the artist employed early in his career and has returned to periodically over the past two decades.
The pivotal works in this exhibition are primarily constructed from end papers, which Bradford learned to use as a hairdresser in his mother's beauty salon in South Central Los Angeles. These small sheets of translucent paper protect hair from overheating in the process of using curlers to create permanent waves. Part painting and part collage, the colored End Paper works feature grids that contain various hues that pulsate across the surface. Bradford said recently, "I learned my own way of constructing paintings through the End Papers—how to create space, how to use color. And how to provide a new kind of content. They were the beginning for me."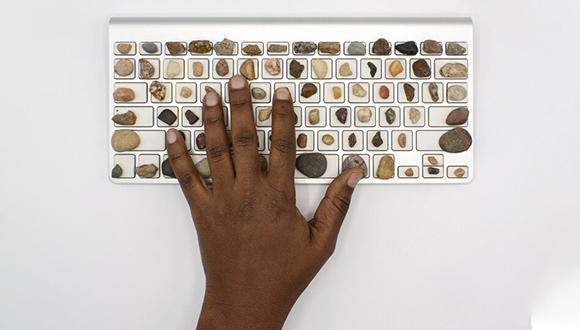 3. Betelhem Makonnen: Rock Standard Time (RST)
March 6 – April 4
Big Medium, Austin
Opening Reception: March 6, 7-10 PM
Rock Standard Time (RST) is an invitation to res(e)t our current climate of temporal anxiety. Feeling exiled from time, rather than being in and of it, it seems everyone is continually chasing after it and never catching up. How can we have time outside of imposed standards and within our best interests? Can we rush, if we must, but slowly? Works in photography, video, text and installation made through, with, and just in time ask us to shift our perspective and consider multiple scales and registers for time accounting.
Born from continuing conversations, correspondence and collaborations, the exhibition is a meditative resistance to the internalized ticks and tocks that assert we have no time to respond to ourselves, to each other, nor our world. Time in all its conjugation and tenses is inseparable from the human experience – we are time and time is on our side, yes it is.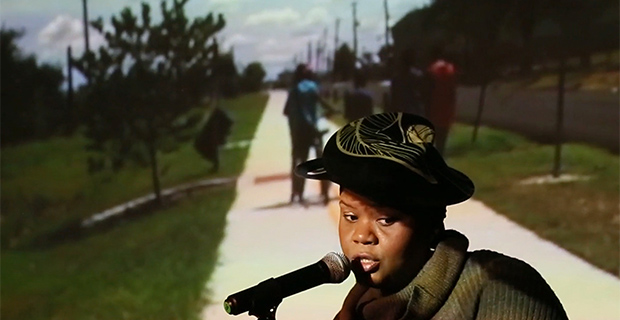 4. Lisa E. Harris: Cry of the Third Eye
One night only: March 5, 7 PM
Houston Public Library – Smith Neighborhood Library
For the first time ever, multidisciplinary artist Lisa E. Harris will present the complete trilogy of her long-time passion project Cry Of The Third Eye at the Smith Neighborhood Library in Houston's Third Ward. This live, multimedia meditation on legacy, loss, dreams, and gentrification in the Third Ward features Harris' three independent short films Cry of the Third Eye (2011), The Children of the Lost (2015), and The Last Resort (2019), accompanied by her live vocals, spoken narration, theremin, and sound textures. Aurora Picture Show has premiered portions of this project over the past few years, including a packed performance in the fall. Don't miss this special homecoming event, presenting the world premiere of its three-part culmination in the place that inspired it.
This is an outdoor event. Blankets and lawn chairs are encouraged.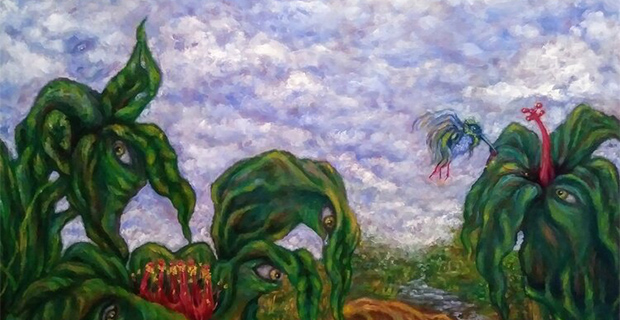 5. Rising Eyes of Texas 2020
March 6 – March 28
Rockport Center for the Arts
Opening Reception: March 7, 4-7 PM
Each year, undergraduate and graduate students in the visual arts take center stage in the Rising Eyes of Texas, a juried exhibition now in its 13th year at Rockport Center for the Arts.
The exhibition is free and open to the public. This year's event features the work of 40 artists from 21 universities across Texas, including paintings, sculptures and more, with the top three "best in show" artists receiving a share of the $1,000 purse. Winning entries will be selected this year by Rebecca Gomez, a fine art consultant and former curator at the Mexic-Arte Museum in Austin.
A reception with the participating art students and their faculty will be held on Saturday, March 7, from 4–7 PM at Rockport Center for the Arts. The evening's event also coincides with the Rockport Art Loop, a free, alfresco, walkable art experience held on designated Saturdays throughout the year. The March Art Loop event is 4–7 PM and also features exhibits at an additional seven galleries located in the Rockport Cultural Arts District.