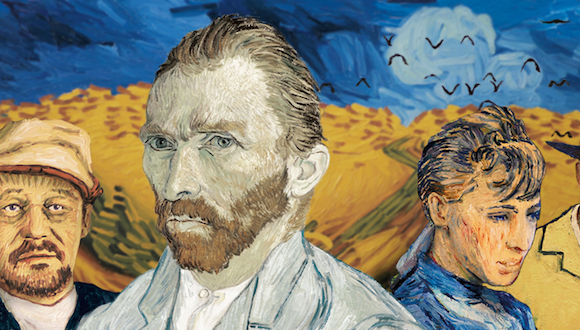 There are a number of YouTube videos with lessons on how to paint like Vincent van Gogh, such as this one and this one. Filmmakers Dorota Kobiela and Hugh Welchman went to Poland to hire more than 60 art students to help them create Loving Vincent, which they claim will be the world's first feature length painted animation, with every shot painted with oil paints on canvas.
Every scene was created in a conventional way by actors, before each frame of film was then hand-painted by the artists making 65,000 paintings.
The project began in 2011 and is still in post-production, but has "presold" in 17 territories. The producers have yet to announce a release date, but they are already selling Vincent van Gogh mugs, fridge magnets and coasters on the film's web site shop. Wait—can't we already buy those in every fine art museum in the country?
Here is the latest preview: