1. Group Show (50 Humans)
The Brandon, Houston
September 7 – October 13
The Joanna is dead, long live The Brandon! Cody Ledvina, Patrick Bresnan and Dan Fergus invite you to the opening of their new gallery with a gargantuan group show featuring almost everybody. Despite awful crowding and a narrow focus on small paintings, the old Domy Bookstore space on Westheimer (next to Cafe Brasil)  has been beautifully refashioned, and an astonishing feat of careful, sensitive installation as well as a stellar selection of small but serious works makes the show feel like a major museum survey folded into a, well, bookstore!
2. The New Sincerity
Lora Reynolds Gallery, Austin
September 7 – November 2
Is the ethos of the present moment defined by irony or sincerity? Understated works by Florian Baudrexel, Colby Bird, Rosy Keyser, Roy McMakin, Julia Rommel, and Fabrice Samyn tell the tale.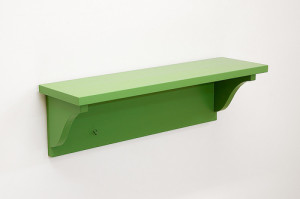 Roy McMakin
Green Shelf, 2008
Poplar with oil enamel paint
31 x 9-1/2 x 9-1/2 inches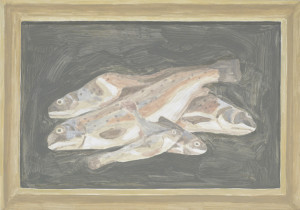 3. Francesca Fuchs: (Re)Collection: Paintings of Framed Paintings, Drawings, Prints and Photos
Texas Gallery, Houston
September 12 – October 12
Opening: Thursday, September 12, 6–8 p.m.
Texas Gallery's big wall piled high with a super-salon of  forty-eight of Fuch's atmospheric re-paintings of artworks. Still lifes to landscapes to geometric abstractions, all leveled by loose brushstrokes and thin washes of muted color. An ocean of art!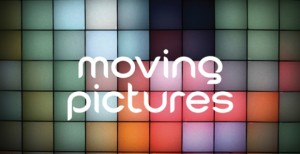 4. Moving Pictures
Brand 10, and X spaces, Fort Worth
September 7 – October 26
A wide-angle survey of Texas video works featuring: Frances Bagley, Tim Best, Rebecca Carter, Mark Collop, Colette Copeland, Matthew Cusick, Liz Hickok, Hillerbrand+ Magsamen, Wura-Natasha Ogunji, Kerry Pacillio, Liz Rodda And Nina Schwans.
Moving Pictures is the last show at Brand 10's West 7th Avenue location. The organizers, Christine Bisetto, Matthew Clark, Heagan Bayles and Kathy and Charles Webster, will be closing that space and operating out of the Locke Street AND X space concluding a three-year experiment.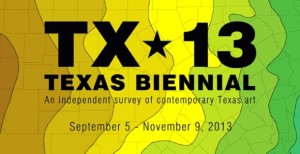 5. Works by Selected TX★13 Artists
CentralTrak, Dallas
September 5 – 28
Opening: September 21, 2013, 7–10 pm
Though it's difficult to say with certainty what exactly the Texas Biennial is going to present at CentralTrak, HOMECOMING! Committee, is definitely in residence this month. As part of Biennial programming, The active Fort Worth collective is gathering broken IKEA furniture which it will assemble and ship back to Sweden to help relieve that country's chronic trash shortage.
On September 21, more Biennial related events include a performance by Julia Barbosa Landois, and, possibly, a presentation by the Dallas Collective, which was commissioned to do another Biennial project at Ballroom Marfa. Stay Tuned.