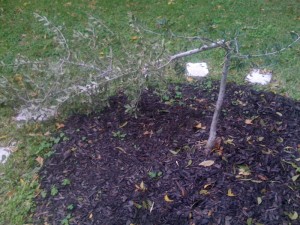 The Art Guys controversial piece, Art Guys Marry a Plant, installed on the Menil lawn , has been damaged. The bent tree was reportedly discovered this morning around 8 am by Menil security. The police have been notified and it is being handled as a vandalism to an artwork in the Menil's collection.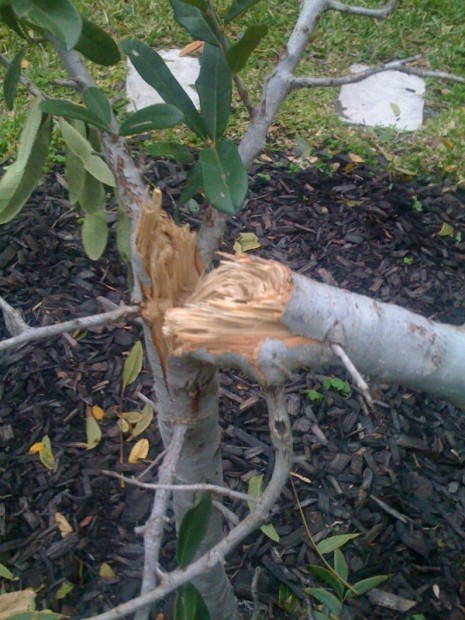 UPDATE:
Devon Britt-Darby, the most prominent public dissenter against the piece, denounced the action in a Sunday morning blog post, calling it  "cowardly" and  " a Taliban-style response to a crappy artwork".
Culturemap's Clifford Pugh recounts the whole story, if you're just tuning in.