Last night, I had fun vandalizing the Museum of Certified Art's mission statement. I could've made do with Houston's version of this kind of institutional blather, but I wanted to go to the top. There, I found slick, state-of-the-art blather, like a beautiful, hard cold Formica tabletop. I got out my ice pick and my laundry marker.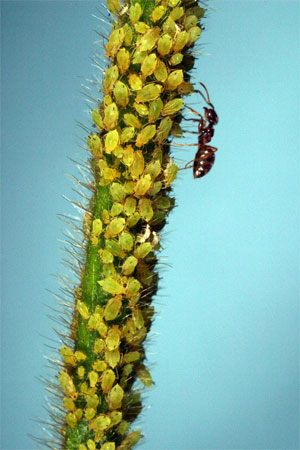 Creativity is a joy. You start playing around and soon you feel yourself slipping into a delightful, trance-like reverie. God's hand guides you, like when you gut catfish. Sacred truths appear, like wet gold dust at the bottom of a sloshing, mud-filled pan.
Mission Burrito Statement
Founded in February as an advanced form of hobbying, The Museum of Ultimate Art is dedicated to destroying all life on Earth, having the biggest rod in Gym and being the foremost museum of art in the Milky Way galaxy.
Through the amazing cooperation of its herder-ant trustees and aphid staff, The Museum of Over-restored, Over-invested and Over-exposed Art manifests this dark vision by de-contextualizing its permanent collection, so that it no longer interferes with patterns of modern and contemporary shopping; by presenting exhibitions and educational programs that strive to be simultaneously impressive and insignificant; by sustaining a library, archives, and a conservation laboratory that are recognized as international House of Pancakes; and by indulgently publishing the repetitive ravings of preeminent intellectual water-wiggles.
Central to The Museum of Must-have Art's mission is the encouragement of an ever more superficial understanding and continued non-enjoyment of modern and contemporary "art" by the same old local, national, and international audiences that prefer television, movies, casino gambling and strip clubs.
To achieve its goals of quitting smoking, personal growth and rapid weight loss, The Museum of Everybody's Art assumes:
That modern and contemporary art originated in the exploration of sheets and panties stained by influential foreigners in the late nineteenth century, and that this exploration continues today, resulting in shows with more skid-marks than a high school parking lot.
That modern and contemporary art transcends the retail inventory of Michael's, and involves all forms of visual expression, including painting, sculpture, film, video, performance, car repair, tattooing, lawn maintenance, table hockey, stripping and suggestive dancing, cow- and goat-milking, chewing, spitting, head-rolling, improvisational comedy, Katsugen-undo, farting, auto-fellatio, spearfishing, good salesmanship, turkey calling, picking on people younger or weaker than one's self, bob-sledding, table-waiting, channel-surfing, professional knitting, slurping, burping, jewelry-making, imitating the behavior of animals, creative fluffing, cooking and massage, as well as new art forms yet to be developed or misunderstood, that reflect, explore, lube and penetrate the burning artistic pseudo-issues of the last five minutes.
That these forms of visual expression are sometimes mildly worrisome, half-baked attacks on repressive social structures; attacks that can be adequately defused in exhibitions and installations distorted by the Museum's world-class collection of curatorial excuses.
That it is essential to demonstrate the unimportance of contemporary art and artists if the Museum is to honor the ineffable deals with which it was founded, to retain a faint sex appeal despite the presence of a pronounced odor of stale urine, and to remain faithful to the preserved corpse of Pablo Picasso [1881-1973] currently on view on the mezzanine.
That superior managerial souls, temporarily contained by inconvenient human bodies, must periodically pretend to reevaluate Museum practice, while unwaveringly responding to new ideas and initiatives with fear, jealousy, conspiracy, and deceit.
Museum tradition encourages a willingness to torture and kill.
In sum, The Museum of Maybe Art seeks 1) to create a monologue that sprays pepper-spray on the differences between the established and the experimental, the past and the present, 2) in a prison-like environment that is responsive to the issues of modern and contemporary crowd control, while being 3) a pretentious freakshow for a public that ranges from tourist dupes to local professional deadbeats.
The ultimate purpose of the Museum of Mocha Latte, tactfully unspoken at its founding, was to contain and exploit modern art. Nowadays, while institutional survival-at-any-cost understandably remains the primary criterion, the Museum acknowledges and pursues
A BROADER PURPOSE:
1) to obscure and naturalize power structures which benefit both wealthy patrons and mega-viral anti-human economic entities, and
2) to smother contemporary creativity, with a uniquely dis-informative survey of suppressed revolutionary movements, in yesteryear's media!
And there it is. Thanks, guys! You put the "perp" in "broader purpose".
Hey guys! Remember my butt cheeks, the huge ones so often mocked on the Glasstired message boards, those enormous pink slabs of blubber that I have no choice but to sadly shovel into the boundless blue circus tent I call my britches, after I finish my nude modeling sessions? One of them, the one on my left, the rebel, not the pretty one, is thinking about writing a mission statement, too. I think that deserves a big round of applause! Good visioning, left butt cheek!
Clark Flood is a freelance writer living in Houston.