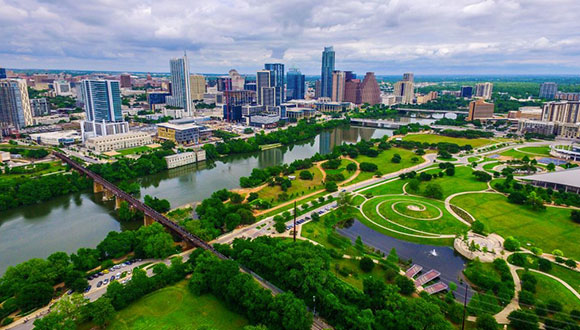 Bloomberg Philanthropies announced this week the cities that will participate in the second round of its Arts Innovation and Management (AIM) program: Atlanta, Austin, Baltimore, Denver, New Orleans, Pittsburgh, and Washington, D.C. AIM was initially tested in New York City in 2011 and was officially launched in 2015 in six U.S. cities: Boston, Chicago, Dallas, Detroit, Los Angeles, and San Francisco. In addition to offering funding to selected organizations throughout the program's two-year duration, the staffs of participating non-profits receive management training that looks toward improvements in fundraising, and how to "increase audiences, engage board members and develop strategic plans."
The requirements for the program are pretty straightforward: selected organizations are expected to actively participate in the management training, manage their data using the DataArts program, secure contributions from their boards of trustees, and secure 20% of their AIM grant in matching funds. The program is invitation only, and non-profits have to be at least two years old to participate.
Some Austin-area organizations have struggled with operating costs in recent years due to rising rents in the city. For example, AIM grantee Salvage Vanguard Theater, a stalwart of the East Austin theatre scene, lost its lease in 2016. Other non-profits will likely use funds from the AIM program on existing projects, like the Mexic-Arte Museum, which is currently working on revitalizing its building.
The 26 Austin-area organizations participating in AIM include:
Anthropos Arts
Austin Chamber Music Center
Austin Chorus
Austin Classical Guitar
Austin Creative Alliance
Austin Film Festival
Austin Film Society
Austin Music Foundation
Austin Opera
Austin Playhouse
Austin Shakespeare Festival
Big Medium
Center For Women & Their Work
Conspirare
Creative Action
Esquina Tango Cultural Society Of Austin
Forklift Danceworks
Fusebox Festival
Mexic-Arte
Penfold Theatre Company
Puerto Rican Folkloric Dance
Roy Lozano Ballet Folklorico De Texas
Rude Mechanicals-A Theatre Collective
Salvage Vanguard Theater
Telling Project
Vortex Repertory Company
To see a full list of AIM participants from all seven cities, go here.