Brandon Zech and Rainey Knudson on an impressive and unexpected permanent collection, masks and monsters, and Austin's new happening ceramics studio.
1.1. Fotografía y Nuevos Medios: Selections from the Permanent Collection
Mexic-Arte Museum (Austin)
January 26 – May 27
Opening January 26, 6-9PM
"Amassed over the last 35 years, Mexic-Arte Museum's upcoming exhibition explores the plurality of resistance, highlighting varied lineages of Latinx and Latin American resistance. Selected works will reflect upon a range of issues including race, gender, identity, community, civil rights, and cultural praxis. Through different mediums and approaches, these works shift beyond binary paradigms, speaking to the fluidity of life." The show includes works by Jamie Alvarez, Lucero Archuleta, Chuy Benitez, Ave Bonar, Essentials, Faustinus Deraet, Santiago Forero, Jesse Herrera, Diego Huerta, Itzel Alejandra Martinez, Paloma Mayorga, Delilah Montoya, Marcela Morán, Christina Noriega, Joel Salcido, Paul Valadez, Regina Vater and more.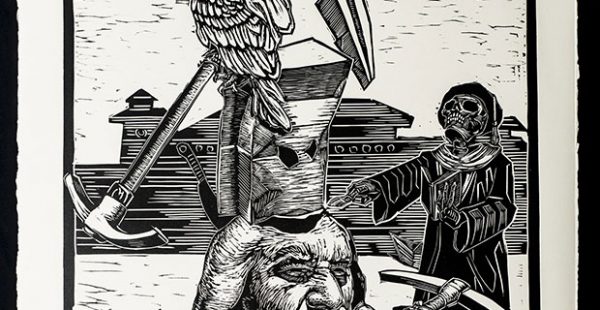 1.2. Desert Triangle Print Carpeta
Mexic-Arte Museum (Austin)
January 26 – May 27
Opening January 26, 6-9PM
Desert Triangle Print Carpeta features serigraphs, relief prints and lithographs by artists based primarily in El Paso, Albuquerque and Tucson. This exhibition is part of PrintAustin and includes works by many artists, including Francisco Delgado, Rudy Flores, Lauren Moran, Tino Ortega, and Tanya Rich, among others.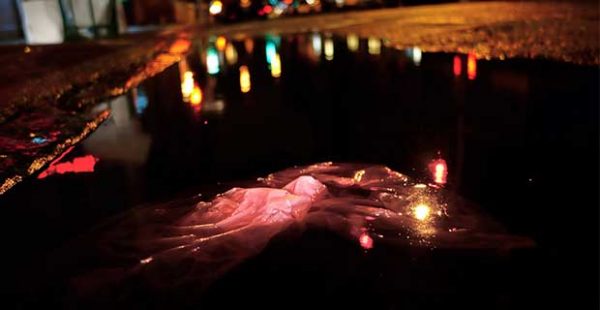 2. Yuji Agematsu: Day by Day
The Power Station (Dallas)
January 27 – March 3,
Opening January 27, 6-8PM
An exhibition of works by artist Yuji Agematsu. The pieces in the show are created using detritus collected from the artist's nighttime wanderings across New York City.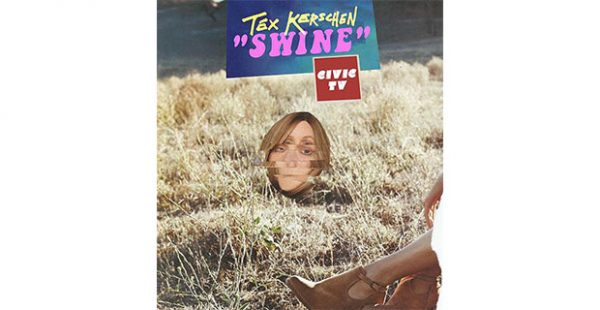 3. Tex Kerschen: Swine
Civic TV Laboratories (Houston)
January 20 – February 28
Swine is an exhibition by artist, musician, writer, and curator Tex Kerschen. The artist on their process: "…around my house, the mail piles up on every surface. Liquefied trash whooshes out the pipes and into the estuaries. At least some of the printed garbage can be ripped-up and put to better use. These works aren't monuments, or portraits, or symbols, or statements. They are flowers."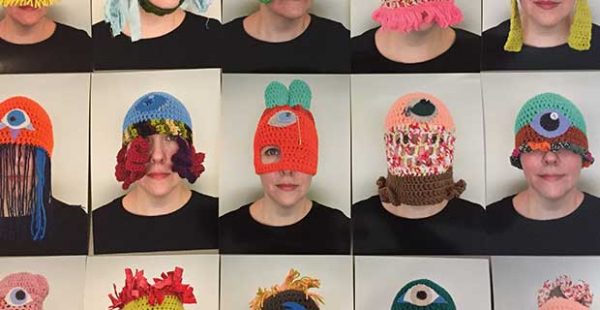 4. Elaine Bradford: Masks
Bill's Junk (Houston)
January 26 – February 11
Opening January 26, 6-9PM
An exhibition featuring masks created by Elaine Bradford. Other artists were invited to wear Bradford's masks and respond to them with their own works. These artists include: Dan Boehl, Sara Cress, Cinthia Gomez, J.D. Ho, Lindsay Kaiser, Emily Link, Gene Morgan, Angel Oloshove, Timothy Willis Sanders, and Julai Whipple.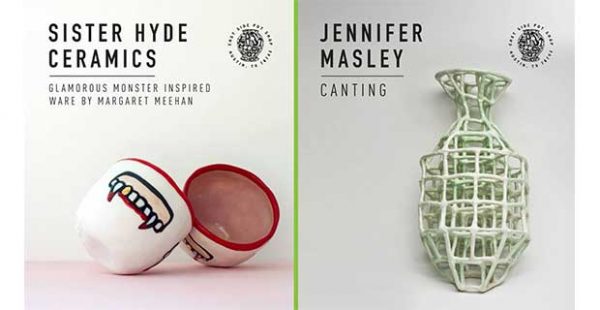 5. Sister Hyde / Jennifer Masley Ceramics Exhibition
East Side Pot Shop (Austin)
January 27 – March 3
Opening January 27, 7-10PM
An exhibition featuring ceramic works by Sister Hyde Ceramics (Margaret Meehan) and Jennifer Masley.