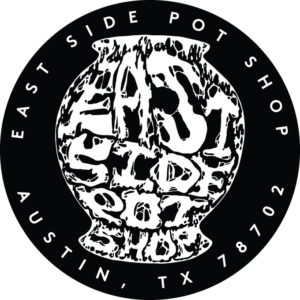 Austin-based artist Scott Proctor announced recently through a Kickstarter campaign that he plans to open East Side Pot Shop in the city's east side. Serving as a ceramics studio, project space, and gallery, Proctor hopes that the shop will act as a gathering place for Austin's creative community.
While many organizations in Austin are facing skyrocketing rents and are struggling to keep their buildings, Proctor has already found the perfect location for his shop: right next door to Armadillo Clay. Once it's up and running, the East Side Pot Shop will offer classes and serve as a project space in which artists can draw on Proctor's ceramics expertise. Much like the process of an artist working with a master printmaker, Proctor will act as a facilitator to help these artists realize their visions. For those who are more experienced in ceramics and can work independently, the shop will act as a space to assist in the completion of individual projects. The shop will also feature an indoor exhibition space focused on (but not limited to) ceramic art that Proctor will curate and change every eight weeks or so, and an outdoor exhibition space will feature large-scale sculptures of all mediums. The shop is set to open its doors with the East Austin Studio tour festivities in November 2017.
Proctor is a longtime organizing force in the Austin art scene. He graduated with a MFA in ceramics from UT in 2007 and was a co-founder of MASS Gallery in 2005. From 2013-2017 he was an assistant professor of ceramics and sculpture at Temple College, and in 2017, he became the college's acting chairman.
To chronicle the building of East Side Pot Shop, check out the space's Facebook page.