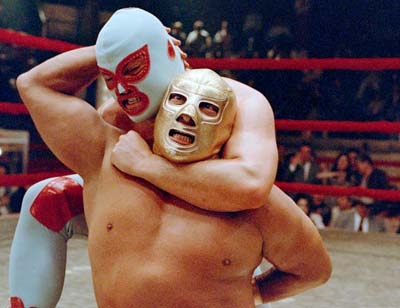 So you may have heard, Houston is getting an art fair. Um, actually two art fairs. There has been a ridiculous amount of controversy surrounding these fairs, a classic tempest in a teapot involving leaked email, competing fair organizers and collectors and galleries picking teams and various board members from the Contemporary Arts Museum, Houston, Museum of Fine Arts, Houston and Houston Arts Alliance left angry, bewildered or just plain exasperated.
First, there was the Houston Fine Art Fair, whose opening gala will benefit the Museum of Fine Arts, Houston's Glassell School of Art Core Program. Then there is the Texas Contemporary, whose opening gala will benefit the Contemporary Arts Museum, Houston.* It seems simple enough, but in Houston, how you feel about this (assuming you give a shit) seems to be determined by whether you:
a.   are in the Houston Fine Art Fair/MFAH camp
b.  are in the Texas Contemporary fair/CAMH camp
c.   are in the "Why can't we all just get along?" camp
d.  agree that art fairs are even a good idea to begin with
I'm in the Rodney King, "Why can't we all just get along" camp. But how did Houston suddenly go from zero to two art fairs? And it's not just two art fairs at the same time, like the multiple fairs that surround the Amory Show or Art Basel Miami Beach; we're talking two art fairs one month apart. The first fair proposed was the Houston Fine Art Fair (HFAF – apologies in advance for the acronym onslaught to follow) scheduled for steamy September, the month that brought us Hurricane Ike. Then came the Texas Contemporary, organized by Max Fishko, the director of the HFAF until he left to start his own rival fair. The Texas Contemporary is scheduled for October – still hurricane season but marginally cooler.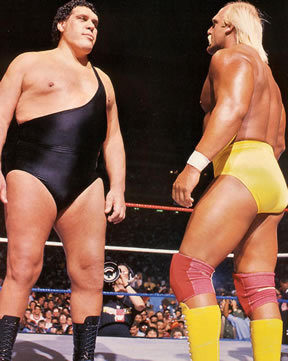 You can trace the impetus for a fair (singular) back to the fall of 2009 when, according to Jonathan Glus, the CEO of the Houston Arts Alliance, the organization's board adopted a 7-year strategic plan which included various goals for expanding the cultural sector in Houston. One of those goals was to attract a "high quality international art fair" to the city.
Houston didn't get Art Basel but it did get the Hamptons Expo Group. According to Marshal Lightman, chair of the board of the Houston Arts Alliance, the HFAF began when the late Peter Marzio, director of the MFAH — and also a Houston Arts Alliance board member who supported the art fair goal — visited ArtAspen last July. ArtAspen is a fair organized by the Hamptons Expo Group in the pricey resort community of Aspen, Colorado. Marzio met Hampton's Expo Group president, Rick Friedman, and the two talked about bringing a fair to Houston. As Lightman explained at a HFAF event for MFAH patron groups, Marzio's contract wouldn't allow him to be directly involved so Marzio asked Lightman to carry the torch and head up the VIP group.
Lightman said that in the past, fair organizers had come to Houston, trying to first secure enough participating galleries to make it worth their while before signing contracts or making commitments. When Friedman visited Houston, Lightman explained, "I said to Rick if you show me a signed contract [for the George R. Brown Convention Center] and get some of those rooms over there in the Hilton…the Hotel Occupancy Tax, that is what comes to us [at the Houston Arts Alliance] and goes out in grants in the performing, literary and visual arts." Friedman signed a contract for the George R. Brown and reserved 225 rooms.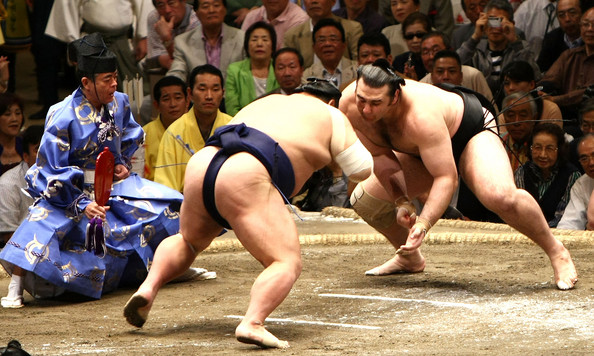 The Hamptons Expo Group organizes fairs in the Hamptons as well as Aspen and San Francisco and in Houston there has been a lot of talk/gossip about the quality of their fairs. From speaking with past attendees (arts professionals who don't have a horse in either race) the Hampton's fair in particular seems to be identified with "the other art world." A world filled with pricey, art-like offerings that cater to the wealthy and their vacation home decorators. As one attendee characterizes it, "It's not as bad as what you see on cruise ships, but there is this kind of affluent tourist market art shown there."
But the fair has also included a number of crossover galleries, "good" galleries presenting respected contemporary and modern artists that also appeal to the fair's clientele. Some of these are galleries that specialize in limited-edition prints by known names. (Warhol is apparently quite popular.) And the Hamptons fair seems to have been especially strong in the realm of photography. John Cleary, Houston's well-respected photography gallery, has shown there.
One Houstonian who hasn't attended the fair but was in the Hamptons during one observed Robert Wilson, Christophe de Menil, Adelaide de Menil, Terry Sultan and Christopher French on their way to the opening night event, and surmised "How bad can it be if they're going? Robert Wilson doesn't go anywhere that isn't chic."
In Houston, the Hamptons Expo Group has signed up impressive galleries like Hiram Butler Gallery, Barbara Davis Gallery, McClain Gallery, Meredith Long and Company, Moody Gallery and Sicardi Gallery.  It seems like a concerted effort is being made to bring in other strong galleries for the Houston fair, particularly Latin American ones. Fairs tend to cater to the markets they are in and Houston has a sophisticated contemporary scene, a large Latin American population and a total absence of vacation homes.

Houston dealers apparently made an impression last November when, according to Douglas Britt's post in the Houston Chronicle's 29-95 blog, Friedman and (soon-to-depart) director Max Fishko "touted the Houston Fine Art Fair at a cordial but sometimes contentious gathering of Houston art dealers and collectors. Some gallery owners suggested Friedman had failed to attract a consistently high caliber of galleries to his other fairs." At the event, Houston dealers also pushed fair organizers to attract Latin American galleries.
Fishko left the HFAF approximately a month after that meeting. Curator and art advisor Fran Kaufman replaced him as director. Kaufman, who was co-owner of Rosenberg + Kaufman Fine Art, the director of the contemporary fair palmbeach3 (now Art Palm Beach), and has served as a consultant to the likes of the Soros Foundation and Magnum Photos, is generally viewed as an asset to the HFAF.
According to a number of gallerists I spoke with, Fishko was part of the reason many of them were going to participate in HFAF to begin with. They thought he was savvy and liked his vision for the fair. After leaving Hamptons Expo Group (one might assume un-amicably), Fishko became managing partner of the newly formed artMRKT, and decided to start the Texas Contemporary fair – which would solely focus on contemporary art. (HFAF features post-war and contemporary art.) Fishko immediately signed up the also-impressive Texas Gallery and Inman Gallery. Additionally, Kerry Inman of Inman Gallery, Fredericka Hunter of Texas Gallery and Catharine Clark of Catharine Clark Gallery (San Francisco) were recruited to help vet gallery applications.
Meanwhile, back at the ranch, CAMH Director Bill Arning sent out what one would assume to be a confidential email to CAMH trustees encouraging them to support the Texas Contemporary fair whose opening event will benefit the museum. The email promptly leaked like a sieve and the Houston Chronicle's Britt tracked it down:
"Arning wrote that CAMH had decided not to support the September fair 'due to the lack of quality of the participating galleries, confidential negative recommendations from museums that had involved themselves with the organizers' earlier fairs, and the organizers' unwillingness to commit in writing to a guarantee if we were to be the beneficiary of their opening event. So, I am happy to report that I have good news — a better fair is happening in Houston!'"
In his defense, Arning, told Britt he wasn't aware which Houston galleries were participating until a gallerist called him to complain after being forwarded the email.
So some of the participating galleries were (allegedly) pissed that Arning was (allegedly) dissing them and Arning was pissed that someone leaked the email. And many people who had been supportive of Fishko were pissed that he didn't schedule his fair at the same as the HFAF or at least six months later.
I called Fishko and asked why he scheduled his fair at the time he did and he said "We chose the timing because it is a good moment in the fair calendar nationally and because we think it's a good time to be in Houston." I asked him about doing the fairs at the same time and he seemed to bristle slightly and said "I think that if the other show wants to do it at the same date, it's an option in the future."
When I spoke to her a couple of weeks ago, Betty Moody of the highly respected Moody Gallery hadn't committed to either fair yet. All the drama surrounding dueling fairs had left her with a bad taste in her mouth. "My concern was from the very beginning that it would create some kind of friction in the art community and I hate to see that happen. We share real camaraderie with one another."
Moody has since decided to sign up for both fairs, a diplomatic but pricey decision.
And there is apparently some pressure from various quarters for dealers join in and support one fair or another, as if they are civic events or something. Art fairs are for-profit enterprises, and even if they throw in a little fundraising for a local arts institution, they are still a business. Participating in them is expensive. Based on the booth prices for the HFAF, one dealer estimates that for a local gallery to do it right, and get a big enough booth and cover all their related costs, would run around $25,000. You'd have to sell $50,000 worth of art just to break even. By doing it on a shoestring and getting a cell-like 12 x12 exhibition space, you could maybe get by for under $10,000. Which means that, to break even, you have to sell $20,000 worth of art — or more, considering the fact that collectors expect discounts in this economy.
Sicardi Gallery, Houston's esteemed – and sole – Latin American gallery is on board the HFAF. And María Ines Sicardi has signed up for the second fair as well. Although, she wryly observes, "It's very difficult to bring people to Houston twice."
Houston is a wonderful city whose charms are neither obvious nor conventional. It's the third-largest art market in the US (at least according to HFAF press materials) and it's got a great contemporary art scene, but it is no one's idea of tourist destination – unlike, say, fair-filled cities such as New York and Miami. There is going to have to be something pretty great going on (see FotoFest) to bring in hordes of art enthusiasts, let alone art buyers.
And bringing in hordes of art enthusiasts is one of the primary reasons that the Houston Art Alliance is a cultural partner with the HFAF***. When Lightman enthusiastically touted HFAF's 225 room commitment and how Hotel Occupancy Tax money went to HAA to give grants directly to artists, I decided to calculate the net to the Houston Art Alliance on 225 rooms at the Hilton.  I figured king rooms at the undiscounted web rate of $179 per night. With three nights occupancy, the Houston Art Alliance's portion of the Hotel Occupancy Tax on those 225 rooms would be $636.31.** Even I could write a check for that.
After he announced the 225 rooms, Lightman quickly added, that he hoped to fill up the whole Hilton and move onto other nearby hotels. When I spoke to him on the phone, he estimated HFAF's attendance at 5,000 -10,000. I'm thinking the majority of that would be local, but even if we assume 5,000 rooms — it's still only around $14,000 to the Houston Art Alliance. It's likely the Alliance is spending that or more on the partner ads they're running with the HFAA, touting Houston in a number of publications including Art in America and The Art Newspaper.
Of course, the real pay-off isn't that direct: it's about promoting Houston as a visual arts destination. Non-profit, city-funded Houston Arts Alliance advocating for a for-profit fair makes me uncomfortable – but that doesn't make it wrong. When I voiced my concerns to Glus about it, he made a convincing case that it was in the purview of the organization, citing the Convention and Visitor's Bureau as an example of a city-funded organization that works with for-profit companies as well as quoting from the organization's mission statement:
"Through alliances with business, education, tourism and arts leadership, HAA is charged with elevating the visibility of the arts in Houston, increasing audiences, and promoting regional cultural tourism. HAA is also charged with promoting Houston as an arts capital, thereby increasing tourism to Houston and affirming Houston's growing reputation for quality of life."
Whatever the case, promoting a commercial fair kind of seems like trickle-down economics. (To the ghost of Ronald Regan: I'm still waiting for my freakin' trickle.)
Maybe I just have antiquated expectations of the Houston Arts Alliance****, based on its earlier and far-smaller incarnation, the Cultural Arts Council of Houston/Harris County, that don't acknowledge the current organization's mission creep. But if HAA is going to get behind and advocate for a high-profile, tourist-luring art event, I would love to see them do something along the lines of New Orleans' Prospect.1. That wasn't just three days, it was a three-month-long, highly creative non-profit event that spanned the city and, according to their website, was attended by more than 40,000 people. "The direct economic impact of Prospect.1 on the city of New Orleans, including hotels and restaurants, goods and services, contract employment and media exposure, was $25 million." And all this took place three years after Hurricane Katrina. Prospect.1 did, apparently, have some real financial issues and Prospect.2 is delayed until this October, but because of Prospect New Orleans, the city registers on everyone's contemporary art radar. That was definitely not the case before Prospect.1. What will be the case for Houston after its two art fairs this fall?
What Houston is getting are two temporary art malls. That's what art fairs are, malls for art. They can be malls with good art or bad art but they are still malls. But, hey, I like shopping. And I'm not so idealistic that I'm going to pretend that art isn't a commodity. And if they are good malls, then maybe more people will come to us for their art shopping needs. And maybe they will discover Houston artists to collect. Hopefully all the events for  VIP collectors, "cocktail parties at collectors' homes, special museum tours, viewings of corporate collections and on-site receptions" will help the cause as well. But I'm not so gullible that I'm going to believe these are somehow civic events. (And they are by no means free to the public.) Oil is high now and Houston has money. Here come the carpetbagger-fair organizers.
But whether or not they're on the fair bandwagon(s) the biggest worry for most people in the art community now is whether or not the fairs will be a success. "What I'm concerned with," remarks one Houston arts professional, "is that they will happen and be a flop and Houston will be left with egg on its face." That would leave Houston in a far worse position than never having had a fair at all.
Barring any hurricanes, I'm going to go to the Houston Fine Art Fair and the Texas Contemporary fair and I'm sure I'll find interesting things at both. And I hope Houston galleries make a ton of money while making Houston artists a ton of money and that some of Houston's incredible but under-known artists will skyrocket to intergalactic prominence.
But what I'm especially hoping is that a crop of completely unsanctioned peripheral shows and events will erupt and liven things up. Come on Texas artists, I know you can do it.
*Full disclosure: Glasstire is a media sponsor for the Texas Contemporary.
**The City of Houston Hotel Occupancy Tax (HOT) rate on hotel rooms is 7% with 19.3% of it dedicated to support of arts. The Houston Arts Alliance gets 39% of the 19.3%.
***The HAA is not currently a cultural partner with the Texas Contemporary fair. Lightman told me that was off the table because the Texas Contemporary hadn't chosen to schedule their fair at the same time or at least six months later than HFAF. Glus later told me that was not official HAA policy. When I spoke to Fishko last week, he said he had just had a conversation with Glus on the subject. Stay tuned.
**** Full disclosure: Glasstire is an HAA grantee.
Fishko and ArtMKT just did their first fair in San Francisco last month, going head to head with the Hamptons Group on the same weekend. ArtMKT's fair had approximately 68 participating galleries and the Hamptons group had approximately 73. So far the numbers in Houston are HFAF 42 [39 more added as of 7/18/11], Texas Contemporary 12 [23 more added as of 8/26/11]. Of course, the long-term success of the fairs will not only depend upon participation and quality of the work shown but also upon whether or not the galleries end up making any money.
The players so far:
Houston Fine Art Fair (plans to present approximately 80 dealers)
Texas Galleries:
Anya Tish Gallery, Houston
Barbara Davis Gallery, Houston
Hiram Butler Gallery, Houston
McClain Gallery, Houston
Meredith Long & Company, Houston
Moody Gallery, Houston
Ruiz-Healy Art, San Antonio
Sicardi Gallery, Houston
Outside Texas:
Alejandra von Hartz Gallery, Miami
Arevalo Gallery, Miami
Art Nouveau Gallery, Maracaibo/Miami
Arte Consultores, Bogota
Babcock Galleries, NYC
C. Grimaldis Gallery, Baltimore
Galerie Caprice Horn, Berlin
David Lusk Gallery, Memphis
Diana Lowenstein Fine Arts, Miami
Dot Fiftyone Gallery, Miami
Douglas Dawson Gallery, Chicago
Ferran Cano Galeria, Barcelona/Palma de Mallorca
Galleri Urbane, Marfa/Dallas
Ginocchio Galeria, Mexico DF
Hardcore Contemporary Art Space, Miami
Hollis Taggart Galleries, NYC
Jerald Melberg Gallery, Charlotte
La Casona Galería, Havana
LewAllen Galleries, Santa Fe
Louis Stern Fine Arts, Los Angeles
McCormick Gallery, Chicago
Oscar Cruz Galería, São Paulo, Brazil
Pan American Art Projects, Miami
Pavel Zoubok Gallery, NYC
Peter Fetterman Gallery, Los Angeles
Richard Levy Gallery, Albuquerque
Schuebbe Projects, Dusseldorf
Seine 51, Paris
Servando Galería, Havana
Sundaram Tagore Gallery, NYC/Hong Kong
Thatcher Projects, NYC
Valley House Gallery & Sculpture Garden, Dallas
Vincent Vallarino Fine Art, NYC
William Shearburn Gallery, St Louis
[For complete HFAF list, including galleries added as of 7/18/11 click here.]
Texas Contemporary Fair (plans to present approximately 50 dealers)
Houston Galleries:
Inman Gallery
Moody Gallery
Sicardi Gallery
Texas Gallery
Wade Wilson Art
Outside Texas –
ACME Gallery, Los Angeles
Samuel Freeman, Santa Monica
Baer Ridgway Exhibitions, San Francisco
Catharine Clark Gallery, San Francisco
Rena Bransten Gallery, San Francisco
Lennon Weinberg, New York
Fredric Snitzer Gallery, Miami.
A recent Texas Contemporary email also touts the following cultural partners: Artpace, Art League Houston, Ballroom Marfa, Community Artists' Collective, fluent~collaborative, Houston Museum of African American Culture, Art League Houston, DiverseWorks Art Space, The Guadalupe Cultural Arts Center, The Orange Show, Skydive and Project Row Houses.  The interaction between the fair and these non-profits is characterized thusly: "Through a series of onsite events, installations and fund raising initiatives we hope to both provide an ideal platform for their development efforts and build an audience for the show."
Added as of 8/26/11
NYC
P.P.O.W.
DCKT
Susan Inglett Gallery
Fredericks & Freiser
Gering & Lopez
Nancy Hoffman Gallery
Dean Project
Tally Beck Contemporary
Like the Spice Gallery
Muriel Guepin
Seattle
Lawrimore Project
Tokyo
Misako & Rosen
Chicago
Manneken Press
Los Angeles
Steve Turner Contemporary
Paul Kopeikin Gallery
Charlie James Gallery
San Francisco
Jack Fischer Gallery
Paul Thiebaud Gallery
Houston
Gallery Sonja Roesch
Bryan Miller Gallery
Art Palace
San Antonio
David Shelton Gallery
Austin
Champion Gallery