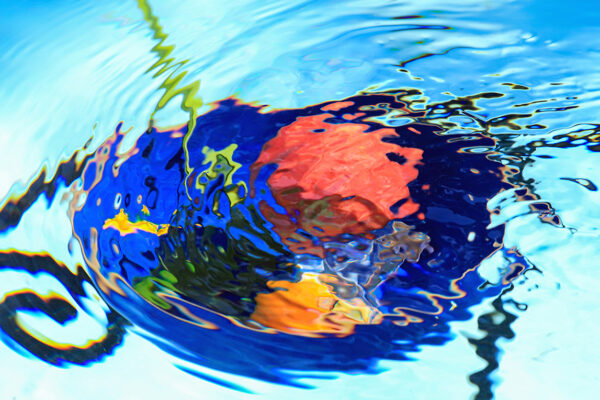 Note: the following is part of Glasstire's series of short videos, Five-Minute Tours, for which commercial galleries, museums, nonprofits and artist-run spaces across the state of Texas send us video walk-throughs of their current exhibitions. This will continue while the coronavirus situation hinders public access to exhibitions. Let's get your show in front of an audience.
See other Five-Minute Tours here.
Larry Garmezy: Stuck at Archway Gallery, Houston. Dates: March 5 – 31, 2022.
Via Archway:
"Larry Garmezy is one quirky photographer. A retired geologist he's spent his life as a photographer inspired by nature's beauty and his unique digital photographic techniques are quite stunning. But what does a photographer do when his muse is taken away? Plunges into uncharted waters. And, in this case his own backyard.
Larry normally travels to the springs of the Northern Rocky Mountains for inspiration but during COVID that wasn't possible. So, while STUCK at home, he turned to a source of water a little bit closer — his fifty-year-old pool. The patterns formed by the circulation jets function as a stand-in for the natural water surface distortion and ripples he usually photographs. Garmezy's show, Stuck, is a unique, often playful, chronicle of a disrupted life, a deserted downtown, and how stuck we, as individuals, remain as our society ripples and shifts.
The artist will be present at the gallery to visit with guests throughout the day on Saturday, March 5, from 12 – 8 p.m., and will talk about his work at 6:30 pm."
Learn more at archwaygallery.com