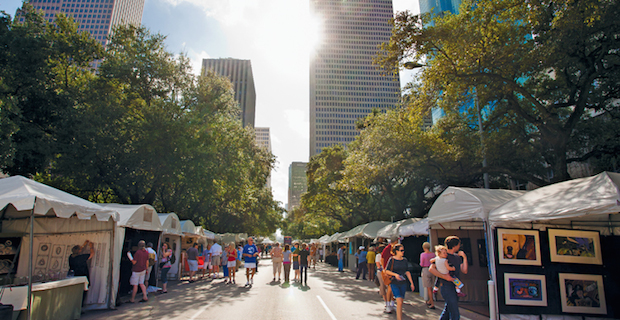 Houston-based nonprofit Artists for Artists (A4A) has begun distributing an emergency grant to the 300+ Bayou City Art Festival Memorial Park participating artists. $450,000 was anonymously gifted by a local donor, and A4A has begun sending out checks in the amount of $1,500 to each artist. A4A's grant distributions are its first on a national level and come after the March 11 announcement that the festival, produced by nonprofit Art Colony Association, Inc. (ACA), was canceled. The festival was originally scheduled for March 27-29 in Houston's Memorial Park.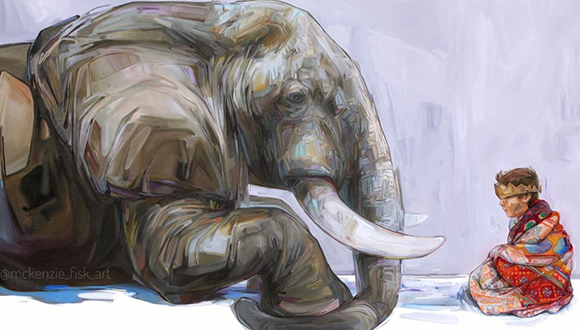 The grantee, while visiting the Bayou City Art Festival website, selected A4A to distribute the grant, which was donated in memory of her mother, an artist and past patron of the festival.
"By selecting our organization as a nonprofit partner, ACA gave us a platform to facilitate support to the artists that brought us all together to begin with," says Tra' Slaughter, the President of A4A.
"This donation could not have come at a better time. Artists make considerable and necessary contributions to the collective well-being of society. They provide a means to connect, inspire and transform communities. The world needs artists to thrive and now during the COVID-19 pandemic, these artists need our help to survive. Unexpected and anonymous acts of kindness like this stand as reminders off how much love there is in the world. Times are dark, but we will all get through this together," states Amber Slaughter, the Executive Director of A4A.
Among other initiatives that A4A has established due to the COVID-19 pandemic include Adaptation: A Virtual Exhibition, COVID-19 Artist Relief Fund, and Houston Music Foundation Crisis Fund. For more information about Artist for Artists, please visit its website here.
****
Artists for Artists (A4A) is a Houston based 501(c)3 nonprofit organization with programming created to enhance the quality of life for Houston based artists. This organization was founded by husband wife team, Amber and Tra' Slaughter. Tra' Slaughter, a full-time interdisciplinary artist and Amber Slaughter with a background in business administration and corporate real estate, identified a major need within the Houston art community that was not being met. This programming includes emergency support to qualified artists in times of medical or personal crisis. A4A provides Emergency Recovery Grants designed to assist artists experiencing a catastrophic career-threatening emergency. Qualified grant recipients may use awarded grants to reestablish, improve, or expand work capacity after experiencing a financial, medical or personal hardship.