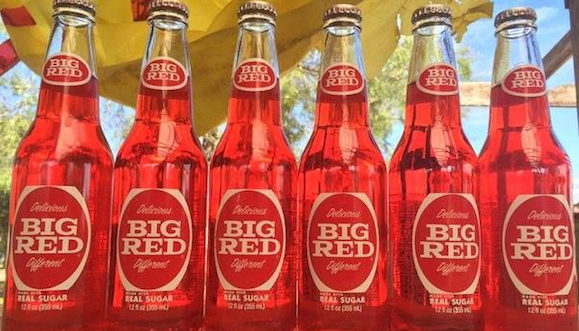 New York-based visual artist Pamela Council has created a big fountain at Houston's Miller Outdoor Theatre at Hermann Park to celebrate Juneteenth. (If you don't know what Juneteenth is, go to Google NOW.)
Through the Houston Museum of African American Culture (HMAAC), Council presents Red Drink: A BLAXIDERMY Juneteenth Offering, a palm tree shaped fountain filled with over 800 gallons of Big Red soda. The artist invites participants to indulge and to "toast to freedom, and pour out a bit of this celebratory drink for the ancestors." It starts at 3:45 today through 7PM.
On her Facebook page, she calls the event "Sticky, sweet, nostalgic, restorative." Styrofoam cups provided.
Update: June 19, 2018, 3PM: The Miller Outdoor Theatre has said that Council's Red Drink event has been cancelled due to weather. However, its Juneteenth celebration with Irma Thomas and CJ Chenier is still on, beginning at 7:30PM.
Update: June 23, 2018, 10PM: Council's Red Drink event has been rescheduled for June 24th from 4-6PM at 2347 North Boulevard. Also, the HMAAC will no longer participate in the event "due to differences with the artist." Neither Council nor the HMAAC responded to Glasstire's requests for comment.