Christina Rees and guest host Danette Dufilho of Conduit Gallery on a show of artists and their mentors, the trickiness of teleportation, and a Texas artist's evolution.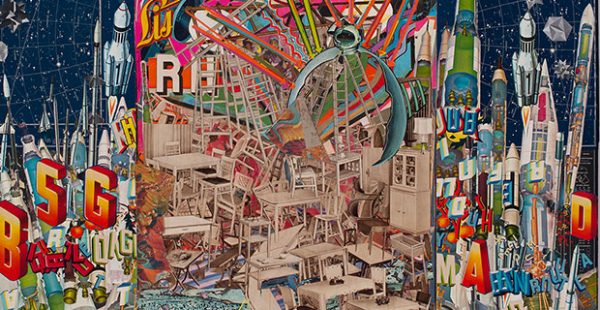 1. Lance Letscher: Parallel Universe
Conduit Gallery (Dallas)
January 13 – February 17
Opening January 13, 6-8PM
An exhibition featuring collages by Austin-based artist Lance Letscher. The show will include small collages on book covers and collages made of cut metal and staples. The pieces in the exhibition are "structured in a way to tell a story or connote a place, whether expansive and space-age, curiously scientific or domestic and cozy."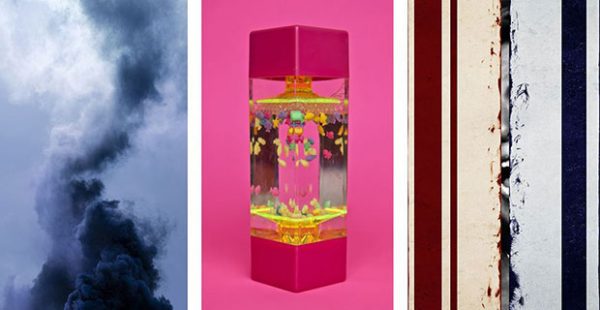 2. Sidewalk Cinema Exhibition and Reception
Aurora Picture Show (Houston)
January 11, 7:30PM
A screening of the videos that were included in Aurora Picture Show's Sidewalk Cinema program in partnership with Houston's Downtown Management Group. The show features works by Brian Bress (Los Angeles), Kevin Cooley (Los Angeles), Chris Doyle (New York), Electric Donut (Austin/NYC), Christoph Heyden (Munich), Kasumi (Cleveland), Jodie Mack (Hanover), Emily Peacock (Houston), Prince Varughese Thomas (Houston), and Kawita Vatanajyankur (Bangkok).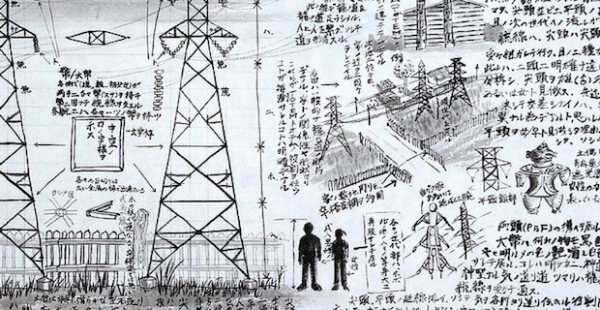 3. Hiromi Stringer: Umeyama Time Teleportation Museum
Southwest School of Art (San Antonio)
November 30 – January 28
In her ongoing project, Umeyama Reports, Hiromi Stringer constructs an imaginary museum—the Umeyama Time Teleportation Museum (UTTM). The focus of the museum is the highlighted achievements of Stringer's fictional character, Shoei Umeyama—a Japanese man who, in this narrative, experienced time teleportation to the contemporary world in which we live from the Japan of 170 years ago. ​Stringer's works reflect her concerns with language, (mis)communication, and alternative points of view.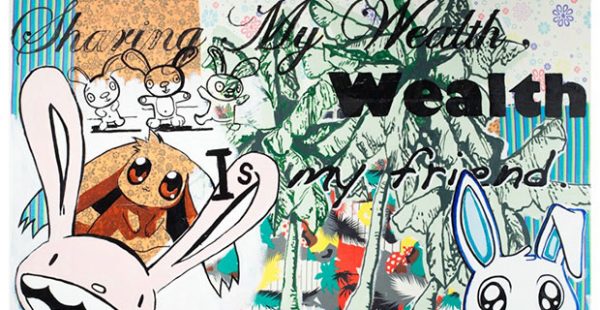 4. Masters of Some
Barry Whistler Gallery (Dallas)
January 13 – February 17
Opening January 13, 6-8PM
Masters of Some features works by artists who have been influenced by North Texas artists Michael Miller and John Pomara. The show includes works by Scott Barber, Trenton Doyle Hancock, Luke Harnden, Lawrence Lee, Kirsten Macy, Michael Miller, John Pomara, Liz Trosper, and Karl Umlauf.
5. Routinely
BOX 13 ArtSpace
November 18 – January 13
An exhibition featuring works by Kendall Bradley, Erin Miller, and Sarah Ott. The three artists "investigate 'home' though the rendering of individualized objects as well as rituals and routines embedded in tradition."