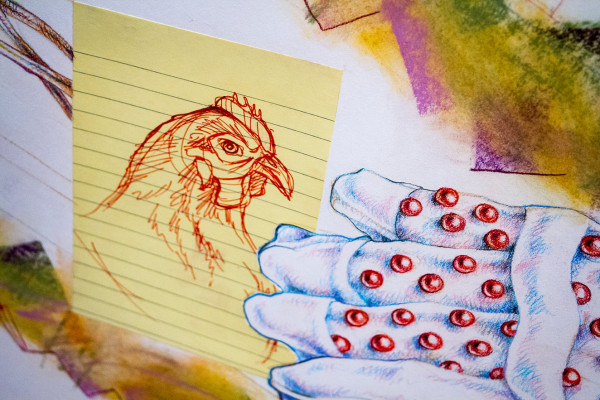 Showing in the Louise Hopkins Underwood Center for the Arts' Studio Gallery this month is longtime Texas Tech professor of art Terry Morrow's A Circle of Conversations Through Drawing, a superbly drafted collection of visual elements often from rural life — each a drawing in colored pencil and pastel.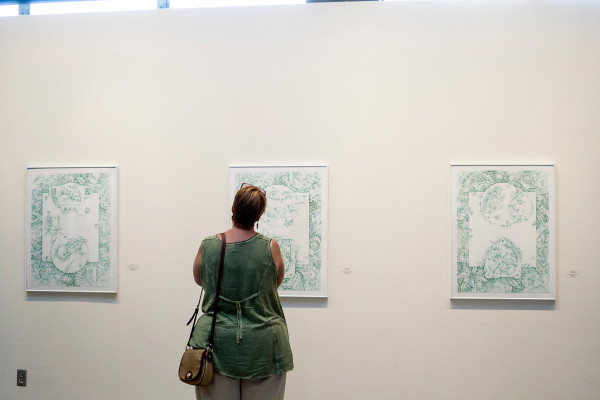 In "Friends of Ophelia," referencing everyone's favorite drowned character from Hamlet, fish, water plants, and a heron are arranged within and around a drawn frame within the composition. With vaguely surrealist references to mechanical and electrical parts from machines, the fish, frame, and parts of the plants appear to be composed of bits of metal and plastic mechanism. The fish is clearly a fish (it doesn't double as another kind of object), but what might be a part of the fish's environment or even the artist's memory from a previous scene helps compose the fish's form. The artist's/viewer's imagination is allowed to act on a shape that would otherwise go unexamined because of its common-ness. This is the mode of all of the drawings in the show: a timeless (I mean non-chronological) narrative not described by, but only suggested by, the elements in the composition.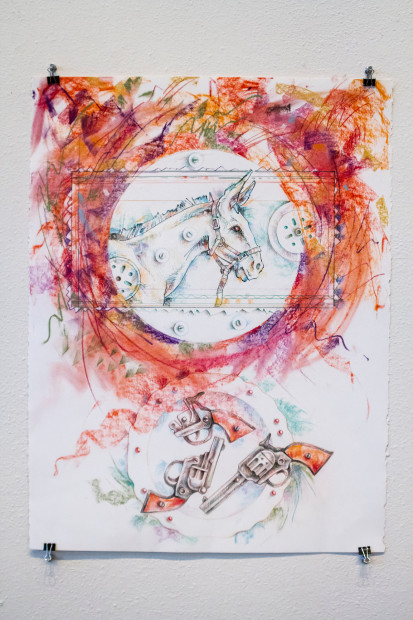 Animals, plants, bones, and man-made device fragments conspire to suggest a collection of things seen without bothering with the order in which they were seen, or even the action of the thing before it found its way through Morrow's Prismacolor onto the paper. The viewer is gifted a pleasantly unimposing, contemplative remembering of a story he might have encountered, but didn't. Morrow's remarkable drawings clearly reflect a lifetime of observing and absorbing his world, and he fluently bequeaths his perceptive eyes to us.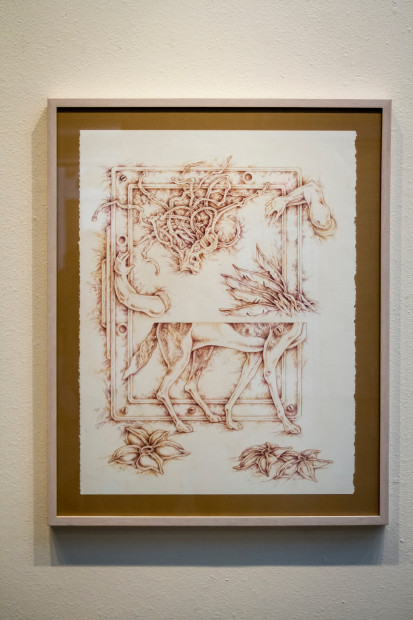 This article originally appeared as "First Friday Art Trail: August, Part I" on The Bowerbird, an art blog in Lubbock, TX. Photos: Kristen Swartz