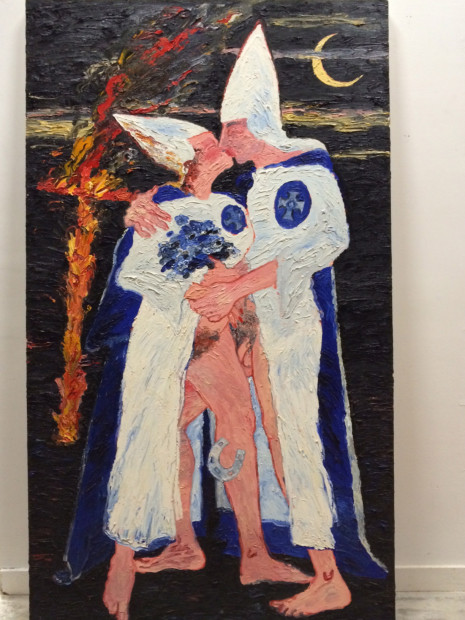 Get ready for a week filled with events dedicated to British pop artist Derek Boshier!
The artist will be signing copies of his new book Rethink/Re-entry at Texas Gallery TONIGHT, Tuesday 12/1/2015. If the book itself (which looks great) isn't enough to get you out of the house, the painting above of Klansperson Love might do the trick…
Additionally, Boshier will be screening some of his new films at 7:30 Thursday at The Art Guys Film and Media Center (a.k.a. The Art Guys' studio).
Boshier has deep ties to Houston: he was on the faculty at UH for many years (as one former student of his said: "Thank God for Derek"); and he had two solo shows at the Contemporary Arts Museum Houston, in 1981 and 1996. A contemporary of David Hockney, he attended the Royal College of Art in London in the early 1960s.