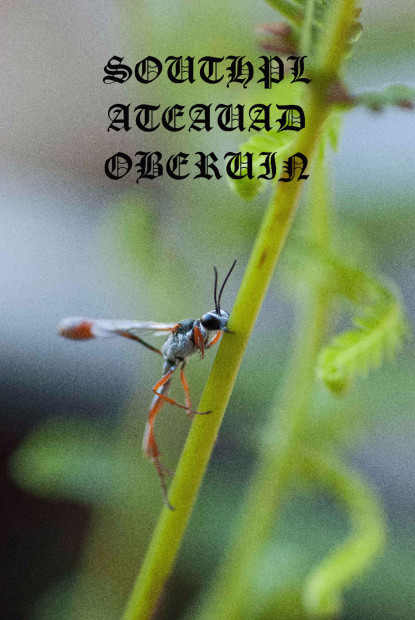 An abandoned house on the edge of Marfa is now an ad-hoc art space founded by local artists Daniel Chamberlin and Tyler Spurgin, and on Sunday, October 25 there will be a sunset viewing of the work from 6-8 p.m., open to the public.
SPAR is the South Plateau Adobe Ruin, and right now it holds work by its founders: Chamberlin's large wall-hung print installation and Spurgin's concrete and bone sculptures. According to the artists, "SPAR is a space inspired in varying degrees by guerilla gardening, Abby Banks' Punk Houses, Marfa's "24/7" Entrance Gallery (RIP), and Donald Judd's practice of reclaiming abandoned structures with minimal disturbance."
For more info, please go here.