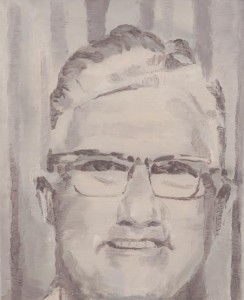 1. Nice. Luc Tuymans
Menil Collection, Houston
September 27 – November 5
Opening: September 27, 6–8 pm
Another of the Menil's thought provoking  mix 'n' match shows, blending 30 paintings by Tuymans, from 1978-2011 with a couple thousand years of art history, represented by artifacts from the Menil's permanent collection. It's a must-see for theory-addled MFA students: Tuymans is one of the few people doing heavy, content-driven art that's actually compelling. Go see how it ought to be done.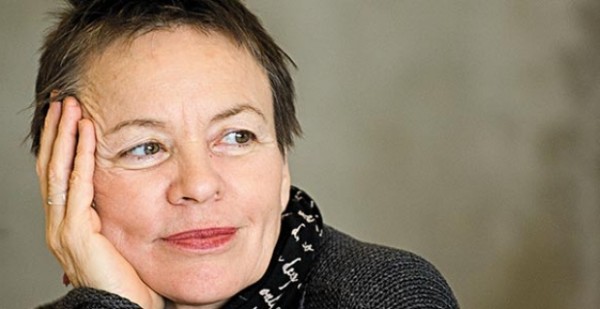 2. Laurie Anderson: Landfall
UT Visual Arts Center, Austin
September 27 – December 7
Opening: September 27, 6–9 pm
It's Laurie Anderson season in Austin; the flock of related events and exhibitions celebrating, discussing and presenting the performance artist and contemporary music pioneer are tough to keep straight.
This afternoon, September 26, from 3:30–5:30 Anderson will speak at  Collaboration: A public discussion with Laurie Anderson, at the University of Texas Visual Arts Center, Bates Recital Hall.
From September 27 – December 7, the exhibition Landfall showcases her artwork. Described as "kaleidoscopic," the show is a physical and visual manifestation of Anderson's intensely rhythmic multi-media performance, also called Landfall.
On October 16, Anderson will perform something else called Landfall with the Kronos Quartet at Texas Performing Arts.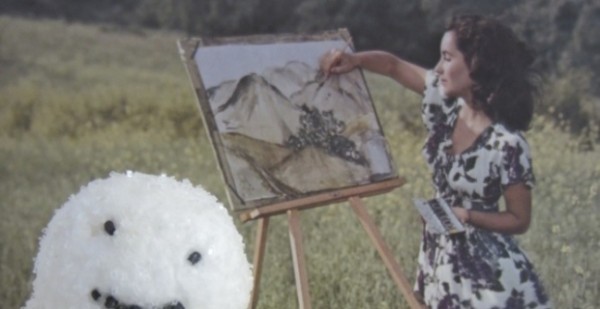 3. Rachel Hecker: Group Show
Art League Houston
September 27 – November 15
Opening: September 27, 6–9 pm
Artist's remarks at 6:30
The Art League's hoary tradition of choosing and celebrating a "Texas Artist of the Year" has spotlighted some dogs in its long history, but, like everything else at the Art League under Michael Peranteau and Jenny Ash, things are suddenly looking up. This year they have chosen Rachel Hecker, source of all things wonderful in Houston art, from the Art Car Parade, Diverseworks, The UH painting Department, and The Core Program. She's presenting a selection of mismatched oddities from her studio. says she, "largely a show of anomalies. I work serially, and on projects that are linear and investigated over time. I also make things that have nothing to do with what I am doing. I indulge ideas that are persistent and pestering but out of context, and this is the work that is in this show."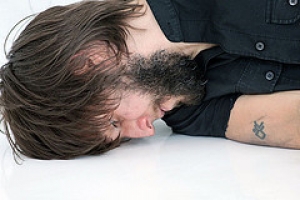 4. Tony Orrico: Waning
McKinney Ave. Contemporary, Dallas
September 14-28
Workshop: Sept. 28-29 11am-5pm.
Artist Talk, Sept. 28 5:30-6:30pm.
Chicago visual artist, performer, and choreographer Tony Orrico is set to perform and teach several times in the DFW area. He performed live for more than 30 hours over the course of four days at the MAC leaving behind his signature wall drawings.  Video from Orrico's CARBON will also be on view. Read Colette Copeland's Glasstire review here.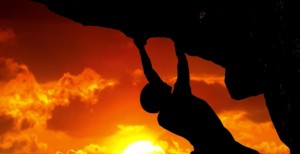 5. Help Yourself: Mark Ponder and Ariane Roesch
EMERGEncy Room Gallery, Rice University, Houston
September 26 – October 31
Opening: September 26, 7–10 pm
Performance by Ariane Roesch, September 26, 9–9:30 pm
Curated by Rachel Hooper, the tiny EMERGEncy room gallery at Rice is the tail that wags the dog this time, opening on the same night as street muralist GAIA's amateurish picture postcard of Houston in the big gallery. Roesch will debut her new album, FLOW with a perfromance of ukelele chords and vocals after the opening. Anything that speaks about the perils of positive thinking has gotta be worth a look.