Think of a newlywed couple moving in together for the first time. Writing the prenup was hard and planning the wedding was an emotional rollercoaster, but the work of synchronizing the day-to-day, learning to make decisions together, sacrificing on one another's behalf is practically Herculean. In the merger between Arthouse and AMoA, the prenup's been written and the wedding planner's been hired, and the most challenging and important work is yet to come.
The choice of the right director is probably at the top of everyone's mind, and this is certainly a key to the success of the organization. However, it's far too easy to hoist all the blame for past difficulties on the former directors and pin all our hopes on a future leader. The newly merged board, of course, also needs to critically reevaluate itself. A board is ultimately responsible for the financial oversight and ethical integrity of the organization it oversees, and in the case of both AMoA and Arthouse, it has, at the very least, allowed poor management decisions to occur. The new organization will be successful only if the board improves its function.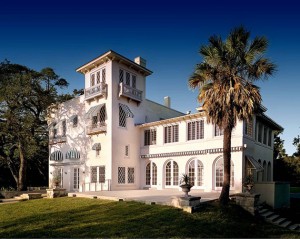 Regarding the future director of the new organization, his or her hardest job will be to unite the remaining staff from Arthouse and AMoA around a singular purpose and to build a shared culture around that mission. From my outsider's perspective and in very crude terms, AMoA has been focused on attracting families with relatively traditional work, and Arthouse has been focused on attracting a young professional crowd with relatively contemporary work. AMoA has historically been a larger, more hierarchical organization, while Arthouse historically been a smaller, "flatter" organization. It will take time to rally staff from the two organizations around a single purpose and to create a shared culture around that purpose.
In short, the hardest work is yet to come.