Christina Rees and Christopher Blay on a rare show by a Houston artist, the consistent strength of Artpace's residency shows, and a performance that's NOT taking place at a shopping mall in Dallas.
"NorthPark — there's a lot of art there. But her type of performance art… I don't know how that would have worked."
1.Francis Alemendárez/Juana Córdova/Narcissister
Artpace, San Antonio
July 18 – September 8
Resident Francis Almendárez presents recalibrate, a set of performances incorporating sound and writing; a solo exhibition featuring work by Narcissister; and Chronicles of Uprooting, a solo exhibition featuring work by Juana Córdova.
2. Paul Horn: Greatest Hits
Bill's Junk, Houston
August 16 – August 31
A solo exhibition by Paul Horn.
3. Jennifer Steinkamp: Womb.
A solo exhibition by Jennifer Steinkamp.
Talley Dunn Gallery, Dallas
August 24 – October 12
Opening reception Saturday, August 24, 6 – 8 pm
Artist remarks at 6:30 pm
"Womb features five of Steinkamp's monumental, acclaimed video installations."
For a recent Glasstire interview with Stienkamp, go here.
4. Megan Solis: Dark Odyssey at Converse Lake.
Converse Lake at North Park in Converse, Texas
Sunday, Aug. 25
An evening of performance by Glory West. "From an anonymous seller on Fiverr.com, I have commissioned a Paranormal Teen Romance novel entitled, Dangerous Magics, the foundation for my current body of work."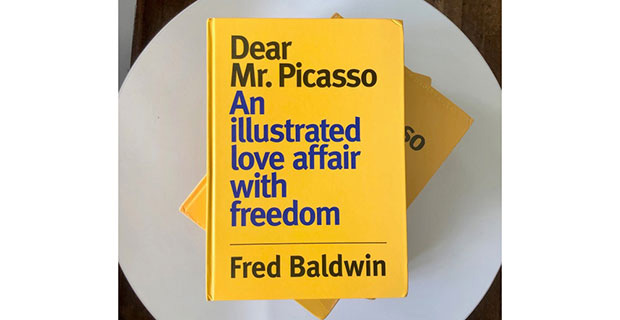 5. Fred Baldwin Reading and Book Signing: Dear Mr. Picasso: An Illustrated Love Affair With Freedom.
Menil Collection, Houston
August 28
"Baldwin will share images and recount some of the extraordinary experiences of his illustrious career. Copies of the book will be available for purchase, and a book signing will immediately follow the lecture."