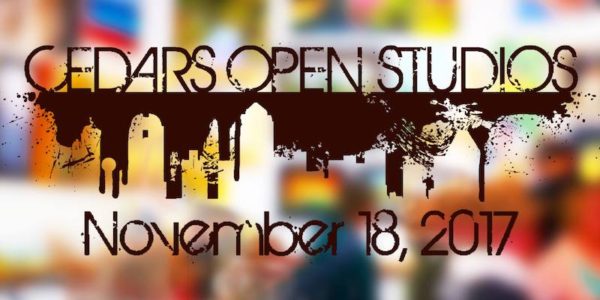 This weekend brings to DFW the 15th annual Cedars Open Studios tour in Dallas. It takes place throughout the Cedars neighborhood, just south of downtown proper, this Saturday, November 18 from 10 am to 6 pm, and features more than 40 venues and studios.
As usual, artists will open their own studios to the public for the day, and various commercial and non-profit venues throughout the neighborhood will hold special presentations and events. Added this year to the tour is the Museum of Street Culture and its exhibition Looking for Home, featuring the photography of Mary Ellen Mark, and Dallas Heritage Village at Old City Park will present Neighborhoods We Called Home, which "explores the historic neighborhoods of Dallas that served as strong, supportive communities for African American, Hispanic, and Jewish Dallasites from the early 1900s and beyond."
In the evening, the tour is topped off by the annual "Decorating of the Tree" by Bowman Glass / Artists in Glass, "followed by special events at Buzzworks and the newly reopened Longhorn Ballroom… ."
Also new this year: the outfit Bike Friendly Cedars will lead a bike tour of the studios, "and Lime Bike will have bikes available at a special rate for visitors."
For more info, please go here and here.