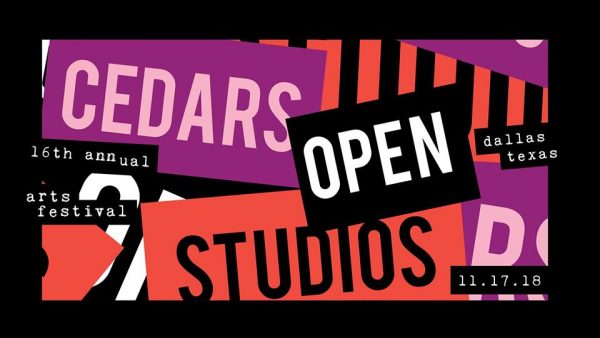 Saturday, November 17, 2018, from 10AM to 6PM, marks the 16th annual Cedars Open Studios, an event celebrating the artists and art spaces that call Dallas' Cedars neighborhood home. In recent years, art spaces have moved to this area just south of downtown across I-30 — galleries like Ro2 Art and Janette Kennedy Gallery, and also The MAC, a long-running non-profit arts organization that will be be an anchor tenant in a new five-building development that promises to bring restaurants, retail spaces, and other arts organizations and galleries to the region. In this building, The MAC has more than 4,000 square feet of space for programs, exhibitions, and more.
In addition to the galleries located throughout the neighborhood, the 16th annual Cedars Open Studios also includes performances, individual artists' open studios, pop-ups, and more. If you don't want to walk between the event's various stops, you can use the free transportation provided by buses that move along the route. Additionally, the event offers shuttle service to and from a downtown neighborhood just north of the Cedars that includes three other attractions: The Stewpot, The Museum of Street Culture, and Encore Park Dallas.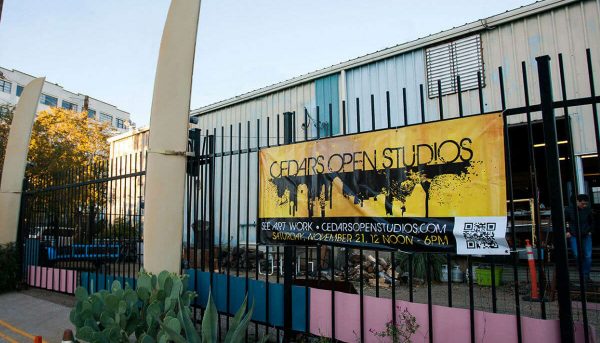 If you're unfamiliar with Dallas' Cedars neighborhood, its rough geographic boundaries are as follows: the area is south of I-30, east of S. Lamar, west of S. Cesar Chavez, and north of Corinth Street.
The 16th annual Cedars Open Studios features more than 100 participating artists and spaces. The event will culminate in a neighborhood celebration at Four Corners Brewery at 6PM. For more information, please go here.