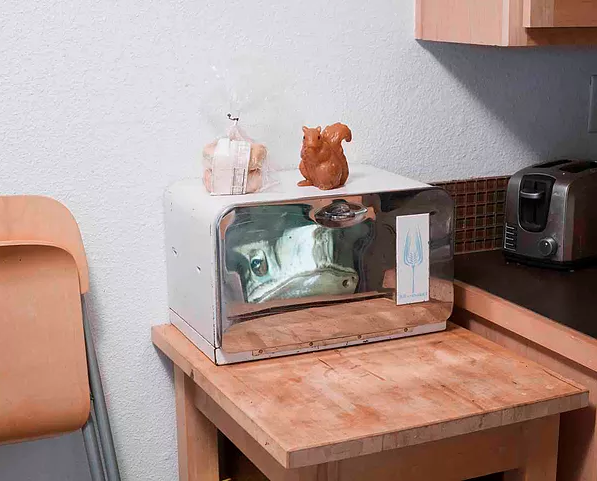 This coming week, the UMLAUF Sculpture Garden & Museum will open an exhibition featuring works by 2017 UMLAUF Prize winner and 2017 UT MFA graduate Bucky Miller. Founded in 2005, the prize asks a guest juror to select a deserving graduate student from The University of Texas at Austin to put on an exhibition at the museum, give a lecture, and receive a cash prize. After visiting with UT's MFA students, this year's juror, Bill Arning, the Executive Director of the Contemporary Arts Museum in Houston, awarded the prize to Miller.
Arning said of Miller's work:
Bucky Miller is the type of rule-breaking, thought-provoking artist that gives me faith in the next generation of artists emerging from grad programs today. His mixing of photography and object, nature and its artificial mirror, deployed memorably to create spatially orchestrated experience made giving him the top honor an easy choice.
For his exhibition Bucky Miller: Grackle Actions, which opens on September 5 from 6-8PM, Miller has been working on a show of photographs and furniture pieces that relate to the site-specificity of the UMLAUF's glass walled gallery and garden spaces.