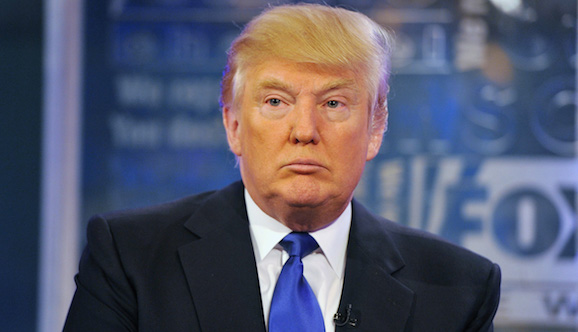 Via the New York Times and the LA Times: All 17 members of  President's Committee on the Arts and the Humanities resigned today. This is the "latest group to protest Donald J. Trump's defense of white nationalists after the violent demonstrations in Charlottesville, Va."
The committee is a staple of the White House, established in 1982, and is traditionally chaired by the First Lady. It acts as an advisory committee on cultural issues. Members are acclaimed artists, performers, architects and writers, and this committee includes Chuck Close,  Kal Penn, Jill Udall, Fred Goldring, Jhumpa Lahiri, Thom Mayne, and John Lloyd Young.
The committee members resigned with a heated letter addressed to Trump:
"Reproach and censure in the strongest possible terms are necessary following your support of the hate groups and terrorists who killed and injured fellow Americans in Charlottesville. The false equivalencies you push cannot stand."
There were originally 16 signatories, with member George C. Wolfe, a playwright, holding out, but by this afternoon he had also resigned.
According to the NYTimes, the committee has never convened under Trump, and Trump has not appointed its members. "The 16 who resigned Friday were appointed by President Obama and had elected to stay on under Mr. Trump, several said, to try to have an impact in his administration. More than a dozen additional committee members had resigned earlier rather than serve under Mr. Trump."
The White House has not responded.
For more, and to see the full letter, please go here and here.