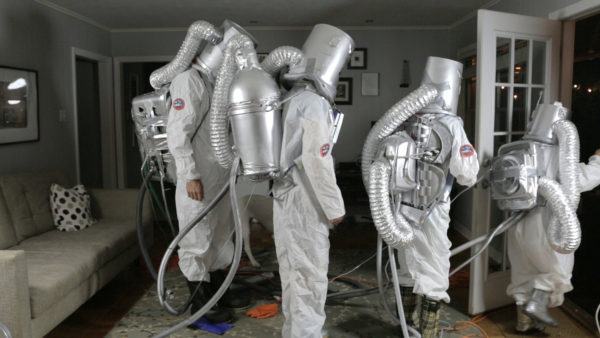 Last week, Glasstire reported that Texas artists Dario Robleto and Matthew Steinke both made the ArtPrize jurors' shortlist. (ArtPrize is the international art competition held annually in Grand Rapids, Michigan that gives away more than $500,000 in prize money to competing artists.) The competition is separated into two sections—half of the prize winners are chosen by a juried process, and half are chosen through a good ol' public vote.
It turns out Houston-based artist duo Hillerbrand+Magsamen is a finalists for a public-vote category (time-based) for their Higher Ground project. Houston most recently saw ephemera from Hillerbrand+Magsamen's Higher Ground video (which was commissioned for and installed at Houston George Bush Intercontinental Airport) in a solo exhibition at Lawndale Art Center.
A new round of ArtPrize voting has begun and will be active through October 6. Go here to find out more.