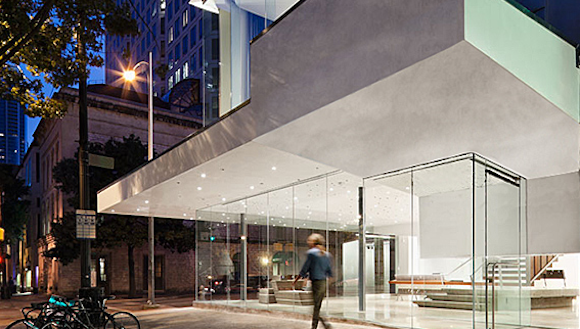 Shortly after Dana Friis-Hansen left the Austin Museum of Art (now known as The Austin Contemporary The Contemporary Austin), where he spent nine years as executive director, he headed to the Grand Rapids Art Museum to become its new director and CEO. Lest you think that Grand Rapids, Michigan is not the sexy center of the art world, it is home to the very prestigious ArtPrize, the international art competition selected by both public vote and jury, and awarding tons of money to artists.
But now, The Austin Contemporary The Contemporary Austin has announced its new biennial Suzanne Deal Booth Art Prize, an unrestricted award of $100,000 to be given to an artist selected every two years, which will also include a solo exhibition and scholarly publication.
This is a very big deal. "The prize will create highly visible outlets for an artist to present newly conceived work to audiences from Central Texas and around the world," said Contemporary Austin Director Louis Grachos. The winner of the Suzanne Deal Booth Art Prize will be announced in fall 2016, with the exhibition to open in early 2018.