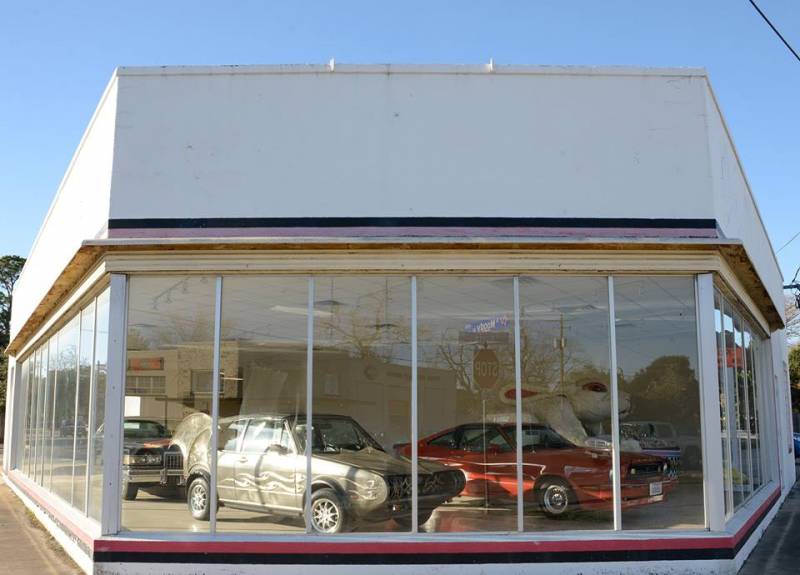 While Houston is gearing up for its annual Art Car Parade Weekend (April 7-10, with the big parade on Saturday, the 9th), the city of Victoria is getting ready for its own Art Car Parade the following weekend on Saturday, April 16. The event coincides with the opening Victoria's new Five Points Museum of Contemporary Art.
If anyone knows how to put on an art car parade and open a contemporary art museum, it is Ann Harithas. Founder of the new museum, Harithas has been a judge at the annual Orange Show Houston Art Car Parade for over 25 years and is also founder of the Art Car Museum in Houston. The artist and art patron is married to Jim Harithas, renowned curator and former director of the Corcoran Gallery of Art and the Contemporary Arts Museum Houston, and current director of Houston's Station Museum.
Ann Harithas grew up on a ranch that encompassed a half-million acres of South Texas and the new museum is located near her childhood home. "I thought I'd just like to give Victoria another functional space," Harithas told the Victoria Advocate. "I thought I could make my own rules with my own museum," she said.
Taking its name from the five stop signs at the intersection immediately outside its doors, the Five Points Museum of Contemporary Art is bound to reflect the aesthetics, community activism, and serious fun for which both Ann and Jim are known.
Congratulations to Victoria, Texas!