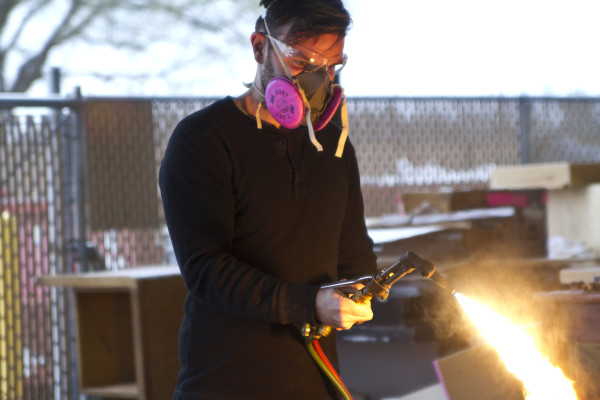 I've always been interested in Houston-based Francis Giampietro's work. We met at a panel a couple of years ago accompanying an exhibition at Gray Matters, an independent art space in East Dallas. On the panel was NY-based performance artist Shaun Leonardo. I found out that night that like Leonardo, Giampietro's work deals with pursuing common expressions of physical maleness past their logical conclusions—via performance, sculptural objects, and documentation—in ways that deflate rather than aggrandize them. He tells me how he ended up in DFW at that time because artist and University of Texas at Arlington faculty member Darryl Lauster brought him there from the University of Houston. Originally from Connecticut, he was shepherded to Houston to attend St. Thomas by an uncle who happened to be a priest, and once there was taught by core fellows at the Glassell School, which opened up an entire unexpected universe encompassing what art was and could be.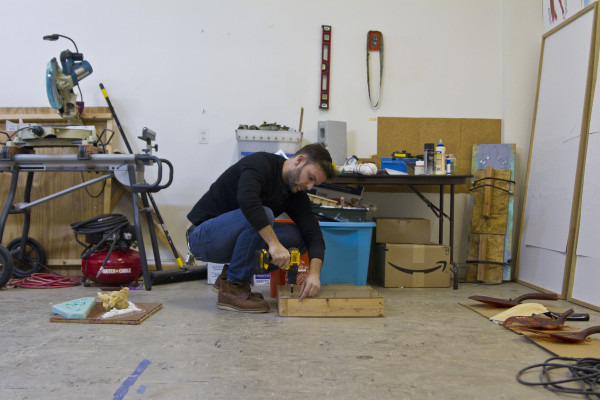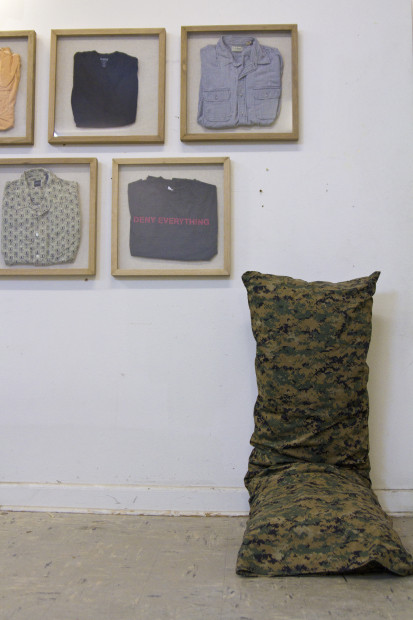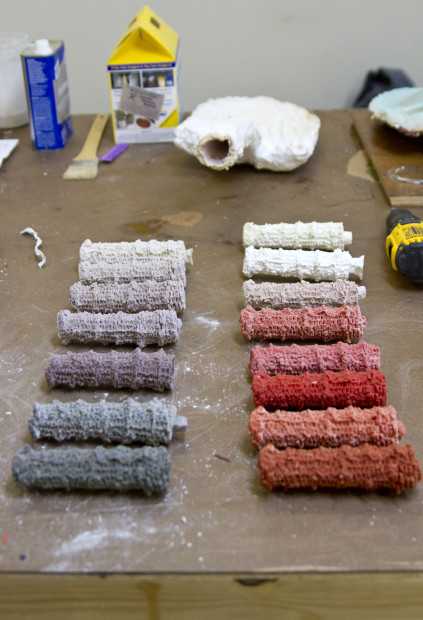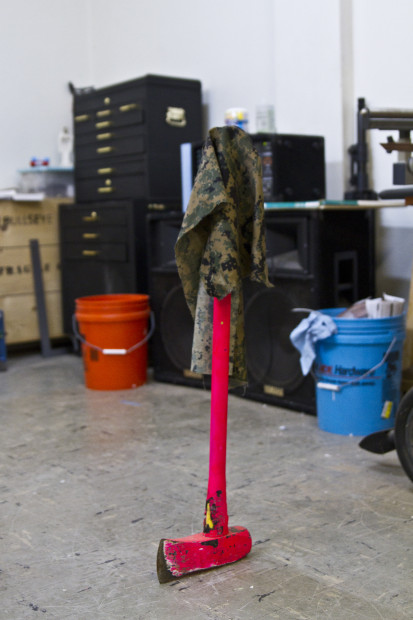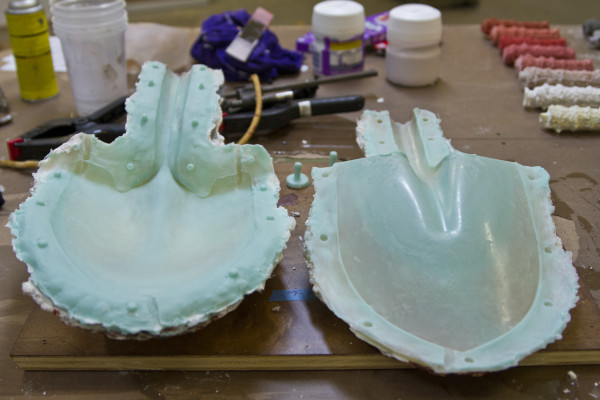 Since meeting Giampietro, I've encountered his work in situ several times, and always have been impressed by the sensitivity and humor with which he treats his materials; a sledgehammer with a flaccid, Gober-esque rubber handle jutting out from and seeming to slide down the wall; a bronze gnawed up corn cob placed just so on the floor, at the mercy of any visitor's unconscious footsteps. Entering his studio at Box 13 is no exception. There I'm greeted by the immediately soothing vocal stylings of Sade, and subsequently treated to a tour of in-progress works that surround us and enlightening descriptions of his process.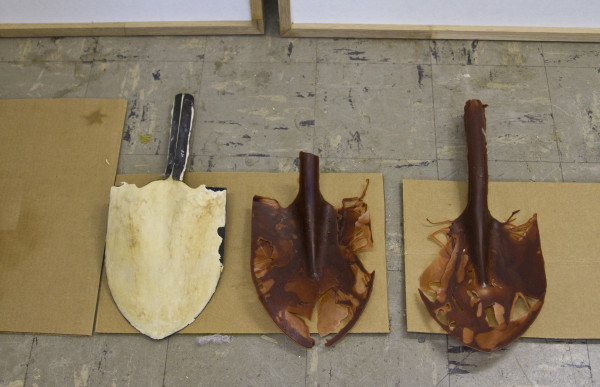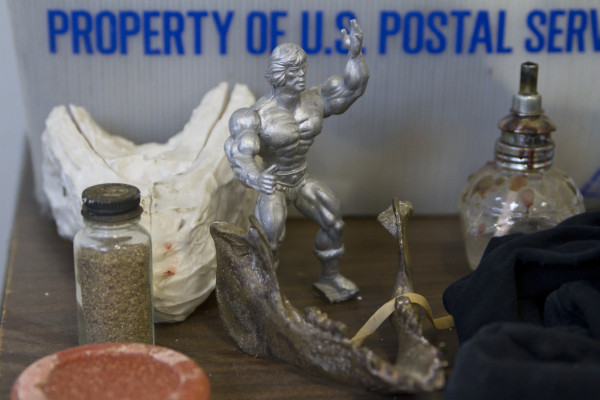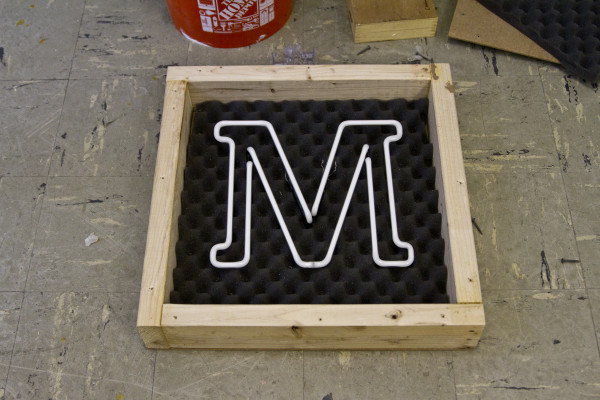 At a certain point during my visit, our conversation turns to last year's Waco biker brawl, during which Giampietro and his wife were only blocks away. He mentions specifically that all the individuals killed were shot by police bullets and not by those of any battling gang members. He also notes the devastating statistic that nine transgender women of color have already been murdered at the hands of men this year. "Masculinity is a fragile thing," he adds, unable to make any more sense of such a senseless and tragic piece of information.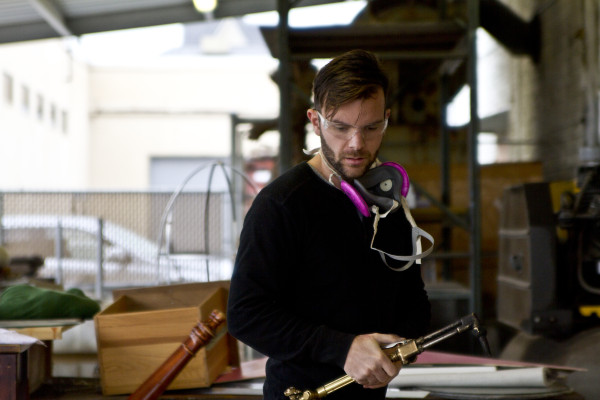 After a contemplative pause, we move on, and Giampietro says that he'll be doing a lead-pour casting that day at the University of Houston sculpture studio, where he's employed as the facilities manager. Would I like to observe? I can't think of a better way to spend the afternoon. We gather and pack the necessary supplies into Giampietro's vehicle and make our way there.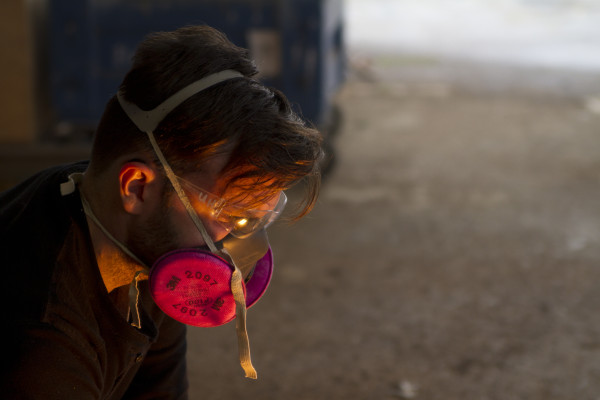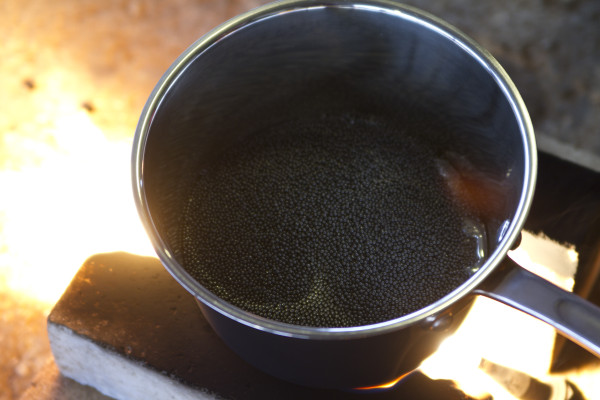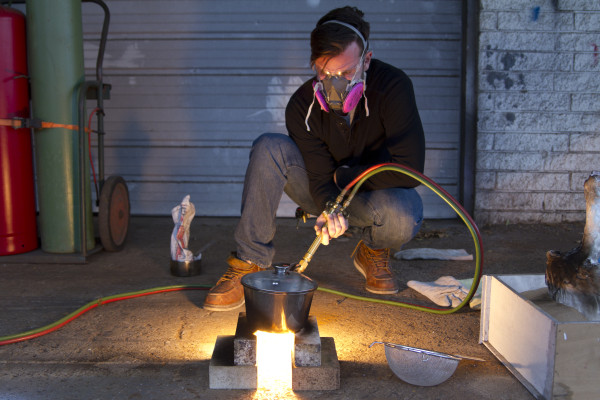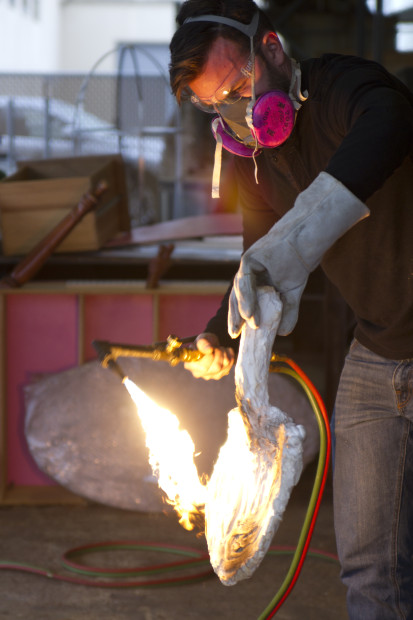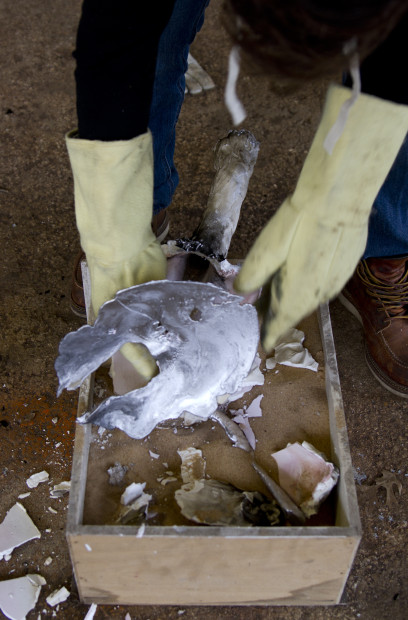 (photography by Sally Glass)