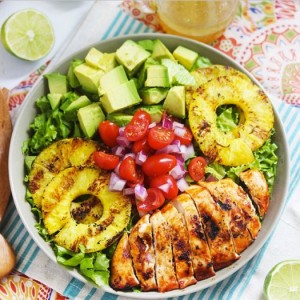 Do you Instagram every meal you eat? Do you take so many photos that your food gets cold before you can touch it? Or maybe you just want to show the world the fantastic cocktail you made from scratch?
Well, Houston's MyTable Magazine and Phoenicia's MKT Bar have teamed up with the Houston Center for Photography to create an open call for the magazine's first-ever photography competition. There will be both youth and adult categories, with the winners of each receiving $250!
Some of the submissions will be selected for an exhibition at MKT Bar and will also be featured in the June 2016 edition of MyTable Magazine. There is a $15 entry fee that allows you to submit up to ten images, so you can send in your entire ten-course-made-from-scratch-tapas-style dinner, if you so desire. If you need help with food photography, you can try your luck with an article describing 9 Ways to Take Better Food Photos on Instagram. It's worth a shot.
The deadline for submissions is February 11. For more details, go here.