FotoFest, the international biennial of photography and photo-related art that takes over every possible venue in Houston every other spring, will officially begin on March 15, 2014. Because of logistics of exhibition schedules, there are usually a few shows that open a bit earlier, but traditional etiquette maintains that one should at least wait until after Thanksgiving before stringing up the FotoFest lights.
FotoFest and the Houston Center for Photography (HCP) just couldn't wait this year, so they are presenting the two-part Moving/Still: Recent Photography by Texas Artists, a group show curated by Kerry Inman of Houston's Inman Gallery. The show at the FotoFest studios opens this Friday and will be on view through December 7; the show at HCP opens on Saturday and will be up until November 3, when it will join its other half at FotoFest for the remainder of its run there.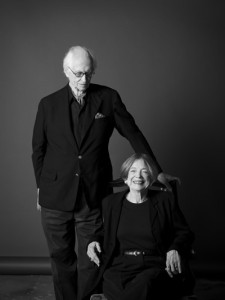 The exhibition is part of HCP and FotoFest's ongoing Talent in Texas series, which does usually open a bit earlier than March and gets the FotoFever stirring, but opening as early as September also allows them to declare themselves a "participating organization" of the Texas Biennial. The timing is all coming together for FotoFest: co-founders Wendy Watriss and Fred Baldwin will receive this year's Lifetime Achievement Award at the Houston Fine Art Fair on Saturday at noon.