If you're not one of those people who stay in, turn off the porch light and pretend you're not home when the doorbell rings, you might still be looking for something to do for the Halloween weekend. Here are some vaguely arty events that have shown up in the Glasstire inbox recently.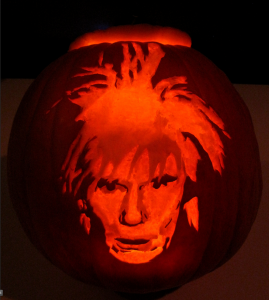 Halloween Exhibitions and Museum/Gallery Events
Houston's Civic TV Collective will open the show Domokos/Future Blondes: Fekete 31 on the 31st with a "Halloween Horror Show of art." On the same night, Houston's El Rincon Social closes its show of Ratio with a Halloween costume contest. Houston's MKT BAR at Phoenicia will host the "Love Street Art Ball Halloween Bash," inspired by Andy Warhol's Factory. They promise '60s mod fashion, groovy tunes, "urban trick-or-treat stations," and lots of art. On October 30, San Antonio's McNay Art Museum will present "Have No Fear of Art" with trick-or-treating and an outdoor screening of Creature from the Black Lagoon, followed by an 21+ After-Party. In conjunction with the closing of I, Daughter of Kong: Primum Movens (already an eerily strange show), Austin's Co-Lab is holding a Halloween party on November 1.
Stuff for Kids
The International Museum of Art & Science in McAllen is open on Halloween from 9am-8pm with all sorts of kid-friendly activities. The Thinkery (we're finally thinking that the doofy name is more appropriate than calling children's educational centers "museums.") in Austin is holding a "Halloween Hootenanny" from 6-8:30pm. And Orange, TX boasts "the largest Scarecrow Festival in Texas," which runs October 29-November 1.
Día de los Muertos
If you missed bidding on artworks at the retablo show, you can still check it out when you go to the "Family Day Fiesta" at Houston's Lawndale Art Center on November 1. Also, Houston's Multicultural Education and Counseling Through the Arts (MECA) will celebrate Day of the Dead all day Saturday and Sunday. East End Studio Gallery in Houston will hold festivities in conjunction with the closing of its show Día de los Muertos in the East End on November 2. Blackwell School Alliance, The Chinati Foundation, and Marfa ISD will host Día de los Muertos with a gathering and ceremony beginning at 2pm on November 2, followed by a community potluck beginning at 5:30pm.
Dallas will celebrate Day of the Dead with its Mariachi Quetzal at Sammons Park on October 30; Austin's Emma S. Barrientos Mexican American Cultural Center parties on November1; and Round Rock will host a festival on November 8 (okay, that date's way off).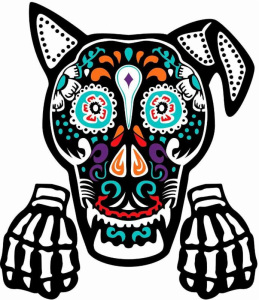 San Antonio should be the queen of Día de los Muertos celebrations. They have huge festivities at La Villita Historic Arts Village and at Historic Market Square the whole weekend and Say Sí has a "Muertitos Fest Friday" on Friday night. Corpus Christi challenges S.A. with its boast that its street festival was selected as "one of the Top 10 Día de los Muertos celebrations in the US by MSN" (Saturday from 3pm-midnight). But Dallas' McKinney Avenue Contemporary (MAC) is holding a very, very special Día de los Muertos all day on November 1: "A Celebration to Cherish the Lives of Our Furry Friends/Day of the Dead for our Beloved Pets."
Scary Movies
Lots of screenings! Here are some: Night of the Living Dead at Dallas Children's Theater at 7:30pm on Friday; Creature from the Black Lagoon at the Plaza Theatre in Garland at 7pm Friday; Nosferatu the Vampyre (the Herzog version) at the MFAH; Fritz Lang's M at 14 Pews; and Rocky Horror Picture Show at Beaumont's Jefferson Theatre.
Other Stuff
There's a "Michael Jackson Sing-Along and Dance Party" (that sounds scary!) at the Alamo Drafthouse in Richardson on Thursday night. There are a number of Dallas pubs holding pumpkin carving contests because alcohol and knives are just made for each other. And Galveston is going crazy this year with the haunted houses and ghost tours!
Good luck! Scary times! And feel free to add interesting Halloween and Día de los Muertos activities that you've heard about in the comments section below.
(Top image via DailyArtspace.com.)