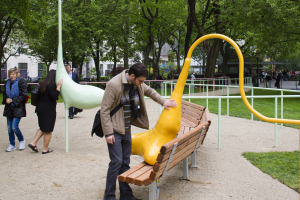 1. Charles Long: CATALIN and Pet Sounds
The Contemporary Austin
January 18 – April 20
On View: January 18, 2014 | 10 am – 5 pm
Another of the Austin Contemporary's double-shot shows by big name artists: two projects use sound, film, sculpture, and wiggly objects to create multi-sensory experiences. Please pet the sculptures!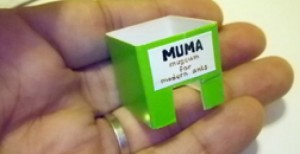 2. Miniature Art at Malvern
Malvern Books, Austin
January 26, 2–6 pm
500 unique works of tiny art exchanged through Josh Ronsen's Tiny Art Exchange project, each smaller than 1″square (or 1″ cube for 3-D objects). Cute!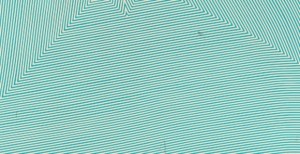 3. Painting: A Love Story
Contemporary Arts Museum Houston
January 18 – March 23, 2014
Opening: January 18, 2014 | 6:30–8:30 pm
Painters doing what they do best: painting! Bless their hearts.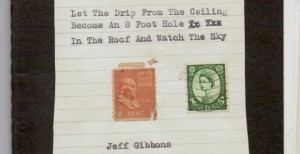 4. Jeff Gibbons: Let the Drip From the Ceiling Become an 8 Foot Hole in the Roof
Centraltrak, Dallas
January 25 – March 22, 2014
Opening: January 25, 8–10 pm
Old television sets with looping video and tentative, kinetic sculpture. I saw some of this in his studio a few weeks ago- likely to be fragile- get there early while everything's still working!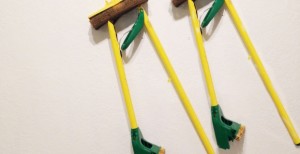 5. Socialdistortion
Beefhaus, Dallas
January 25 – 31
Opening: January 25, 7pm – midnight
It had to happen eventually: Artbeef collaborators will work together to create installations relying only on social media to communicate. The work will be posted online for open critique several weeks before the opening. Installations may be altered based on recommendations by participating viewers.