If you are one of the 34 million Americans hitting the road this Memorial Day weekend, there's plethora of podcasts ready to entertain you while creeping along the open road. For starters, you should subscribe to Glasstire's podcast so you can listen to Art Dirt, past OFF ROAD conversations (like the most recent one with Catherine Opie and Eileen Myles), and Not A Hobby interviews. In addition to blockbusters like The Moth, This American Life, Serial, S-Town, here are my top five picks of some other podcasts to enjoy: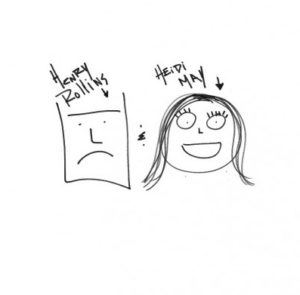 Former Black Flag and Rollins Band frontman Henry Rollins is joined by his long-time assistant Heidi May in this funny podcast recounting Henry's life experiences. Amidst the banter, Heidi usually starts the show by asking Henry a question about something ("Today I would like to talk about your days at the Haagen-Dazs") and the episode unfolds from there. Topics have included RuPaul, working at a pet shop in high school with Ian MacKaye, and the first time Henry does acid.
Favorite Episode: Henry/Ian/Petshop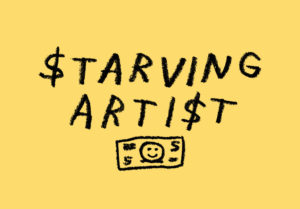 I really abhor the phrase "starving artist", especially when it is followed by "sale". But I was intrigued to hear about a podcast that talks about "art, money, and how to combine those things" to have a career as an artist. The host Honor Eastly is a sassy Australian artist/writer/singer with the best laugh that digs deep into some of the tough questions surrounding living a creative life. Lesson One: Fuck Plan B.
Favorite episode: F#ck Plan B with Tom Dickins

3. Here's the Thing with Alec Baldwin
I'm sure you're getting your fair share of Alec Baldwin these days through Saturday Night Live, but I encourage you to still tune into Here's The Thing. Baldwin hosts a variety of artists and policy makers on his show for an intimate conversation about "what inspires their creations, what decisions changed their careers, and what relationships influenced their work."
Favorite episode: Patti Smith never wanted to be famous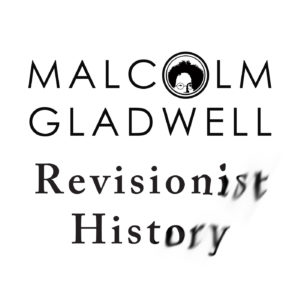 4. Revisionist History with Malcolm Gladwell
Malcolm Gladwell, the author of Blink, Outliers, and The Tipping Point, brings us this great podcast Revisionist History. Each episode reexamines something from the past – an event, a person, or an idea – to tell what really happened. Season 2 is getting ready to launch on June 15, so catch up on the last 10 episodes in the meantime.
Favorite episode: Blame Game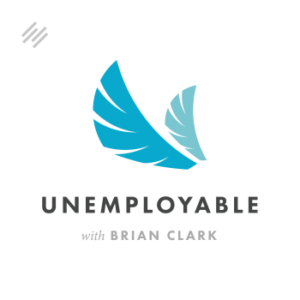 5. Unemployable
Unemployable, hosted by entrepreneur Brian Clark, gives advice about leading a successful career as a freelancer, consultant, entrepreneur – in short, people that are "unemployable". Topics range from conversion optimization, copyrights, and how to become an expert interviewer. With more than 55 million Americans being freelancers (according to the latest episode "The State of Freelancing in 2017 with Emily Leach"), this is a great resource to perhaps jump start your next career.
Favorite episode: Henry Rollins on Entrepreneurial Art
What are some of your favorite podcasts? Let us know!