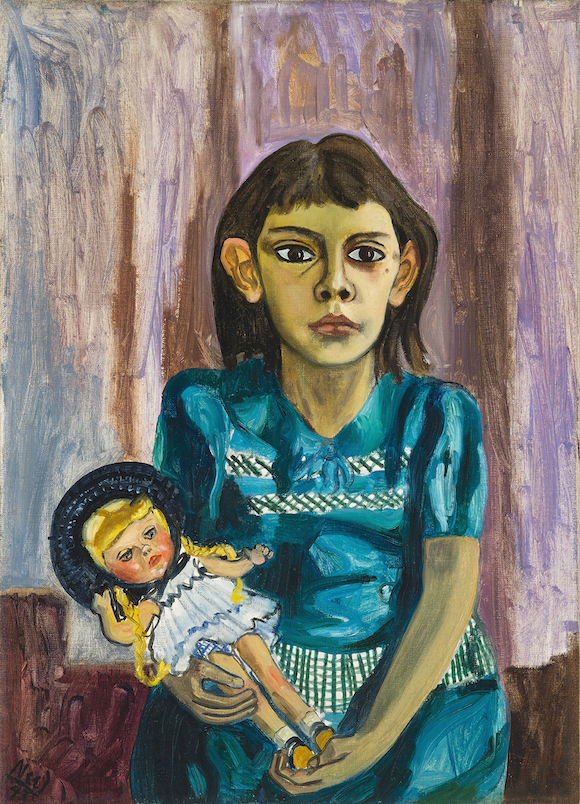 San Antonio's McNay Art Museum announced a major acquisition of a portrait by Alice Neel. Julie and the Doll depicts a slight Hispanic girl with large brown eyes cradling a blond, blue-eyed doll as she looks beyond the viewer. The 1943 painting illustrates the racial divide experienced daily by the residents of New York City's Spanish Harlem, an uptown neighborhood the artist called home for twenty-four years.
"We all seek images of ourselves —or people who look like us— on museum walls as proof that we are meant to be here, that this place is for someone like us," said Richard Aste, the McNay's first Hispanic director. "This portrait helps us truly lean into our mission of engaging a diverse community by mirroring our own diverse community, San Antonio being over 60 percent Hispanic."
"… [W]hile the McNay collection is rich in works by women artists, a significant example by Alice Neel was, until now, an obvious omission," adds Rene Paul Barilleaux, head of curatorial affairs.
Congratulations to the McNay!