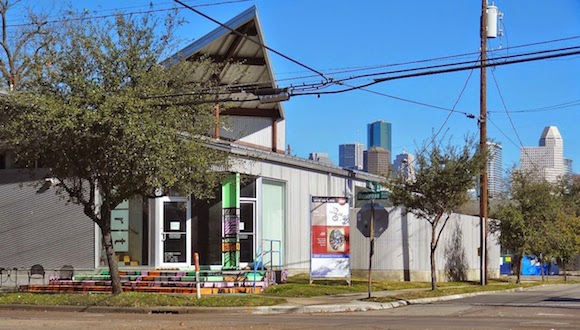 Today Art League Houston (ALH) announced the appointment of Jennie Ash as its Executive Director. Prior to this, Ash has been ALH's Visual Arts Director. Her new appointment begins immediately.
Ash has lived in Houston since 2008; she has an MFA from City & Guilds of London Art School and a BFA from the University of the Arts, London.
Via ALH:
"While at ALH, Ash has helped organize exhibitions that examine issues related to art and labor, LGBTQ histories and socio-political tensions in the US. In 2012, she organized the Funnel Tunnel by Patrick Renner, which was cited among the nation's best public art projects of 2013 by the Public Art Network of Americans for the Arts. In 2014, Ash, in partnership with Houston artist Carrie Schneider, co-found Charge, a two year convening focused on artist led alternative models of sustainability and advocacy for equitable compensation for artists. In 2015, she organized an exhibition titled Debtfair, with Occupy Museums, which was featured in the 2017 Whitney Biennial. In addition, Ash has organized several major exhibitions with renowned Texas artists including Trenton Doyle Hancock, Jesse Lott, Terrell James, Mel Chin, Amy Blakemore, Forrest Prince, Kermit Oliver, Ed Wilson, Havel Ruck Projects, Rachel Hecker, Aaron Parazette, and Mary McCleary."
For more on this, watch this space.