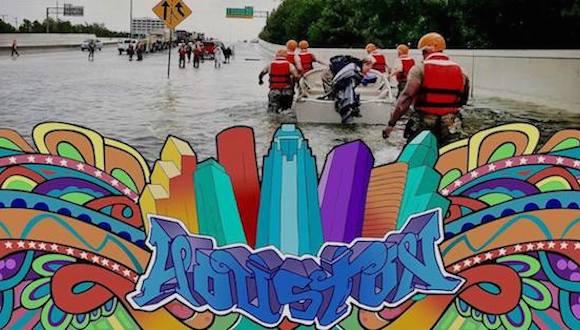 The deadline for applications for the Harvey Arts Recovery Fund's (HARF) second granting round is fast approaching. Houston-area artists and organizations who are in need of assistance in recovering from the effects of Hurricane Harvey need to apply by March 1.
Grants will be allocated to artists and organizations that meet the fund's criteria:
"Applicants must be able to demonstrate their cultural or artistic practice and how they pursue this creative mission professionally. They must also prove that their artistic practice was negatively impacted, directly or indirectly, by Hurricane and Tropical Storm Harvey. So long as both the need and the reasoning behind the need are clearly present, HARF will not restrict the use of funds to any purpose or category."
In January of this year, HARF announced that its first round of grantees received more than $40,000. $21,000 went to organizations, and $19,375 went to individual artists.
For more information on HARF, and to apply for a Harvey relief grant, please go here.