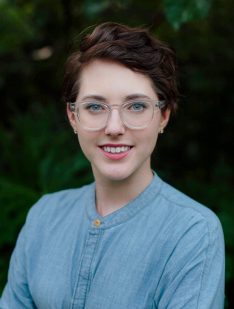 The Houston Center for Photography's board announced today that Ashlyn Davis, the organization's Director of Development since June of 2015, has been hired as its newest Executive Director. Via HCP: "HCP's Board of Directors is thrilled to have Ashlyn at the helm.She brings to the position an intimate knowledge of the organization, rich experience in the non-profit photography community, and a deep passion for the medium of photography."
Davis is a graduate of UT Austin and Pratt Institute and has worked for numerous organizations, including The Aperture Foundation, Penguin Books, and Newspace Center for Photography. At UT, she worked with Dr. Steven Hoelscher, Academic Curator of Photography at the Harry Ransom Center.
Davis will assume her new role on July 1 and begin working closely with Linda Shearer, who has been HCP's Interim Executive Director since January 2016.