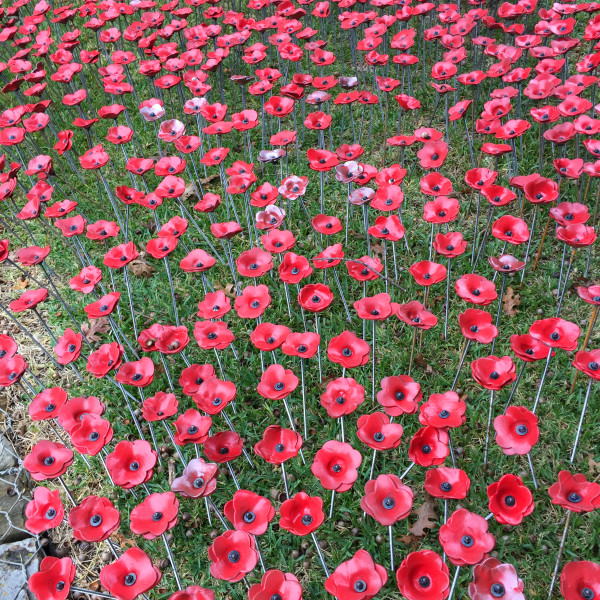 "All across the meadows, many poppies blossomed, and that were so hypnotic and brilliant in color they nearly dazzled Dorothy's eyes. "Aren't they beautiful?" the girl asked her companions, as she breathed in the spicy scent of the big, bright flowers."
– from L. Frank Baum's The Wonderful Wizard of Oz.
I feel sleepy. Very, very sleepy.
I was not in the Land of Oz, but on Richland College campus in Dallas, suffering the sleep-deprived life of an adjunct professor. Whenever I think of poppies, I immediately think of Oz and opium instead of war veterans. But the poppy has been an international symbol of remembrance since 1919, inspired by a John McCrae poem entitled In Flanders Field (1915).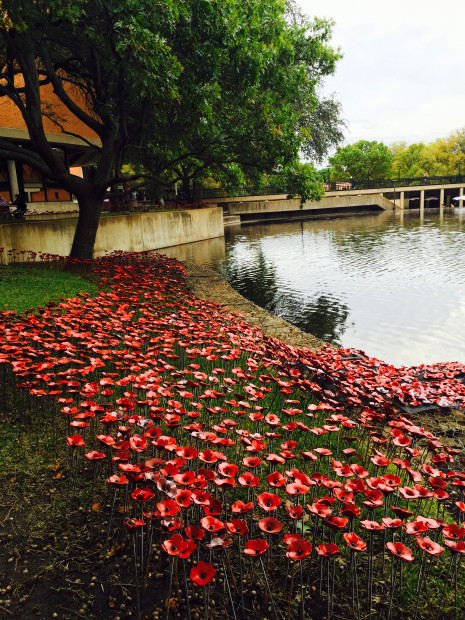 Influenced by Paul Cummings' project at the Tower of London last year, professors Jen Rose (art) and Clive Siegle (history) collaborated on creating an outdoor ceramics installation honoring the 5,171 Texas soldiers killed in World War I. Entitled The Blood of Heroes Never Dies, the exhibit features 5,171 hand-crafted ceramic poppies that line the bank of the campus lake, creating a red sea of color in the otherwise gloomy campus landscape.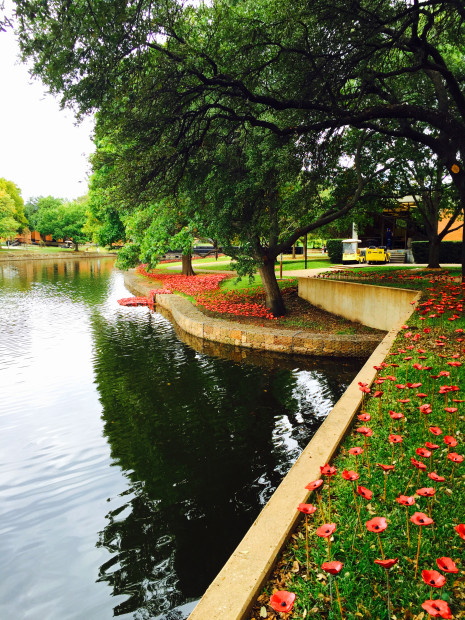 The project came together rather quickly. Poppy-making commenced on September 4th and Rose, a popular Dallas-based artist, hosted a weekly open Friday studio for anyone who wanted to make ceramic flowers. Over a two-month period, she estimates that 400-500 participants came to the open studio, including campus faculty, staff and students, as well as local residents and school children.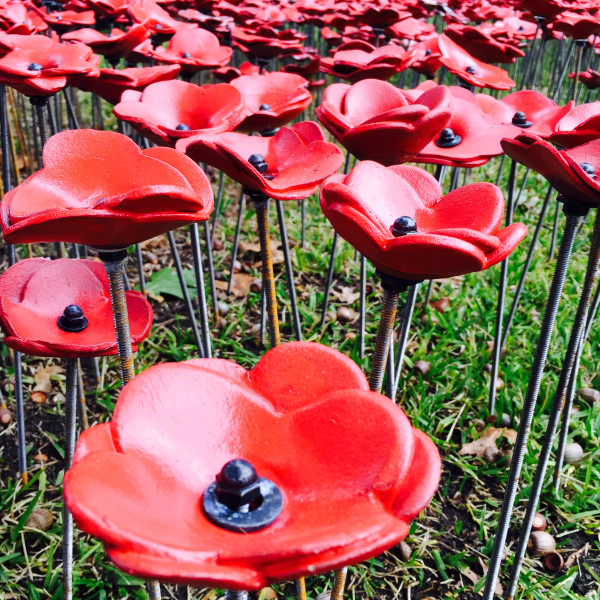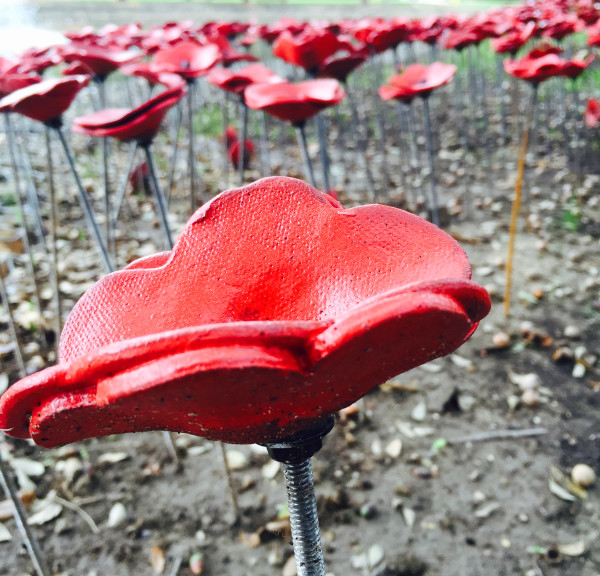 Besides providing a stunning visual reminder of the sacrifices of our service men and women, the project engaged both the campus and local community in a united effort. Using art as a catalyst to bring people together and give non-artists a way to engage with art in a meaningful way is generally inspiring, but on a larger level has the potential to convince art naysayers (i.e. those in power who continue to cut art funding in education and elsewhere) that art is a powerful, vital tool to teach history and foster a collaborative community spirit.
I can envision this project finding a permanent home at one of Texas' World War I memorial sites.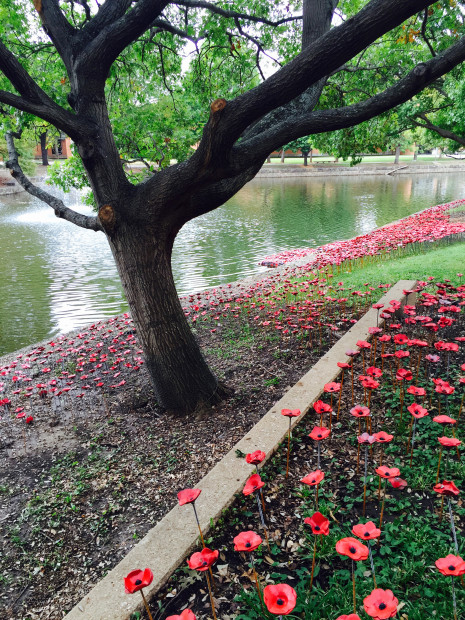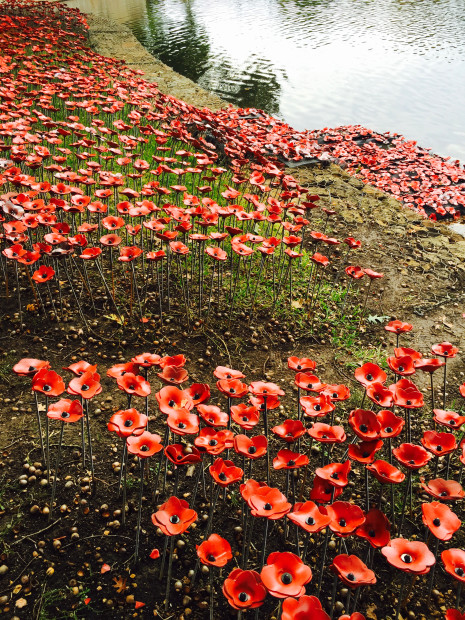 On November 11th, the campus will host a special ceremony and Richland President Kay Eggleston will "plant" one white ceramic poppy honoring the Texas nurse who perished in the conflict. Rumor has it that a WWI bomber will fly over the poppy fields during the ceremony spraying poppy opiate fumes over campus. (Ok, I made the last part up—about the opium fumes, not the bomber flight.)  On view through November 22, 2015.
Photos by Colette Copeland. Note: The article originally stated the installation is at Richland Community College; it is at Richland College.