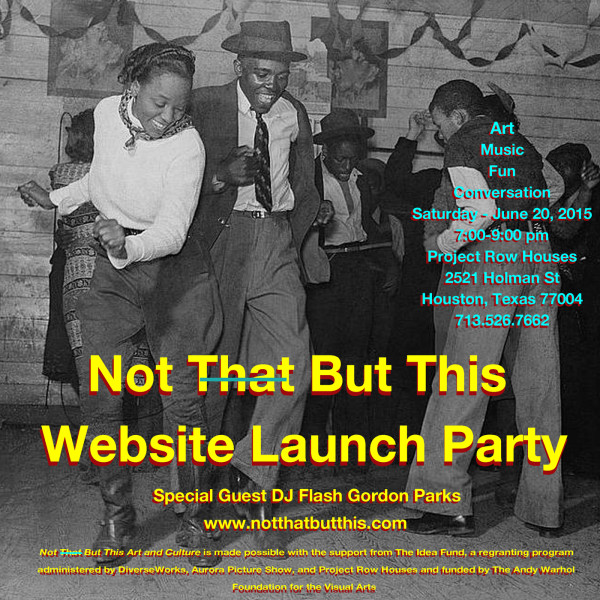 Houston-based webzine Not That But This–notthatbutthis.com–is celebrating its redesigned site with a party at Project Row Houses this Saturday evening. The website was founded by Nathaniel Donnett in 2012, and features contributors M'Kina Tapscott, Autumn Knight, Kenya Evans, Robert Pruitt, Jamal Cyrus, and contributing editor Kathy J. Brown.
Via Not That But This, the site was "created out of necessity, by artists and various creatives, that seeks to showcase and celebrate contemporary art and culture created by people of color throughout the African diaspora. Not That But This strives to be an expressive, critical, and experimental platform for the investigation, interpretation and freeform exploration of the contemporary art world, as well as the everyday aspects of modern life."
The party runs from 7-9 p.m. and will feature music by DJ Flash Gordon Parks. The writers will be in attendance and will be able to talk to partygoers  "about the website and its purpose." (Via Project Row Houses.)
For more info on the launch party, please go here.