Spring is here! Watch Christina, Bill and Rainey count the mushrooming student shows and catch the buzz on the art-science connection, or just read the list below: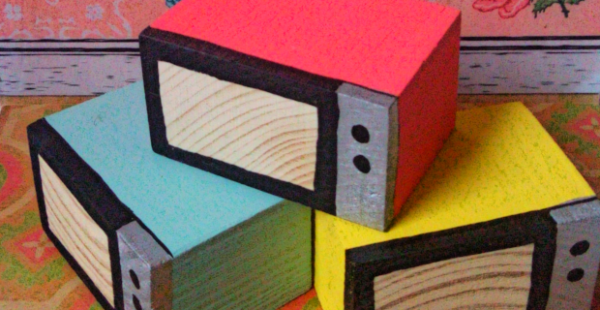 1. Chuck and George: Magnetron Parfait…Beware!
McKinney Avenue Contemporary (The MAC), Dallas
March 21 – May 9
Artist talk: April 29, 6–9 pm
An immersive installation by Dallas art team Chuck & George (Brian K. Scott and Brian K. Jones). Wallpaper, oversized linoleum tiles, and pop art microwaves. Melting parfaits of flattery.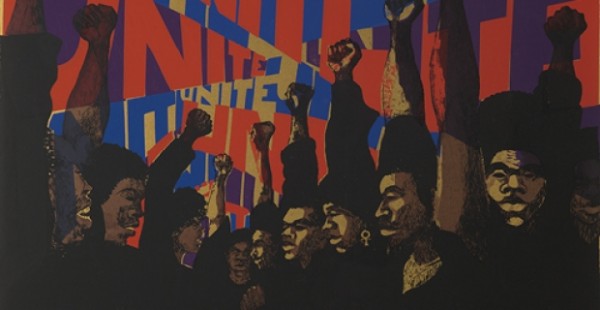 2. Witness: Art and Civil Rights in the Sixties
Blanton Museum, Austin
February 15 – May 10
Organized by the Brooklyn Museum, an exhibition art relating to the struggle for civil rights. Includes works by Barkley Hendricks, Charles White, Andy Warhol, May Stevens, Philip Guston, Betye Saar, David Hammons, Jack Whitten, Danny Lyon, Romare Bearden and Faith Ringgold. Worth visiting for the Nina Simone "Mississippi Goddamn" video alone.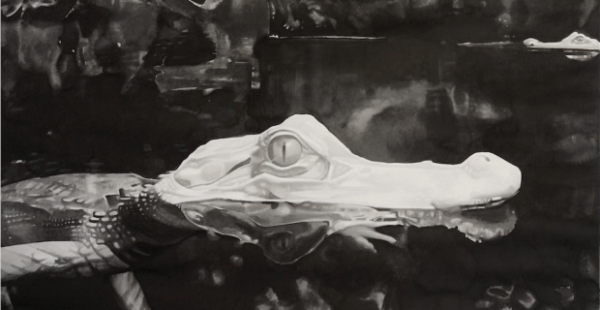 3. Eric Zimmerman: Elegy for Left Hand Alone
Art Palace, Houston
April 10 – May 9
An exhibition of art objects by Eric Zimmerman questioning the artifacts, evidence, and symbols we use to construct knowledge. The show's title references a section of Don DeLillo's novel Underworld about the byproducts of history and the figures who occupy it.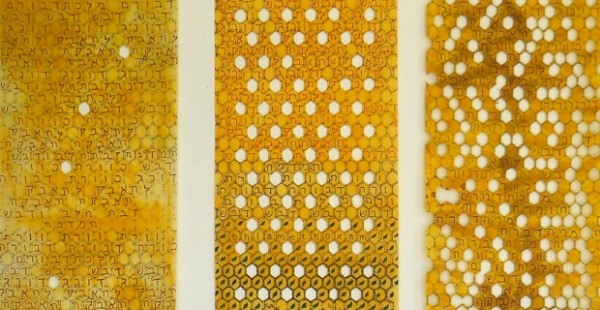 4. The Buzz Stops Here
Art.Science.Gallery., Austin
April 18 – May 30
Earth Day ATX Science Extravaganza: April 22, 6–8 pm
Pop-up dinner with Apis Restaurant + Apiary: May 4, 7 pm
Closing Potluck Dinner: May 30, 6–8 pm
A group exhibition of encaustic artwork (hot beeswax painting) about the science and conservation of bees, studded with special events.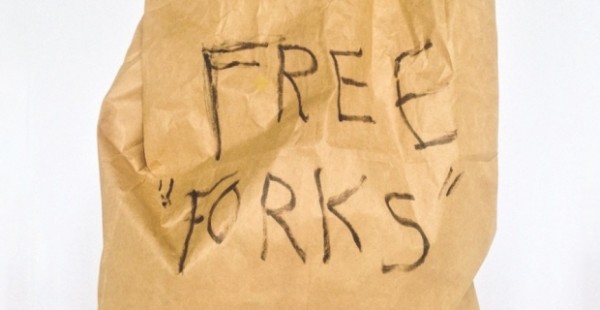 5. Spring Student Shows. Pick 'em while they're fresh! (and please excuse any omissions)
Houston:
5a. Free Forks: Rice 2015 Studio Art + Film/Foto Senior Exhibition
Rice University Art Gallery
April 23 – May 15, Opening: April 23,  8–10 pm
5b. Houston Baptist Univeristy's 2015 Master of Fine Arts Exhibition
University Academic Center-Houston Baptist University
April 23 – July 1
Opening: April 23, 5–8 pm
5c. UH School of Art Annual Student Exhibition
Blaffer Art Museum, Houston
April 24 – May 9
Opening: April 24, 7–9 pm, open studios from 6-9 pm
Austin:
5d. SofTactics
Cement Loop, 5811 Berkman Dr., Suite 140, Austin
April 25 – May 2
Opening: April 25, 6–10 pm
Students and alumni of the School of Art and Design at Texas State University.
5e. Inhabit: BFA Thesis Exhibition
The University Galleries at Texas State University, Joann Cole Mitte Building
April 20 – 24, 2015
5f. University of Texas 2015 Thesis Exhibitions
UT Visual Arts Center (VAC), Austin
April 17 – May 16, 2015
Dallas/Fort Worth:
5g. MRS M: TCU BFA Senior Art Exhibition
The Moudy Gallery @ Texas Christian University, Fort Worth
April 20 – 24, 2015
5h. Student Art Show: Talking Back
Old Jail Art Center, Albany
March 22 – April 30
5-12th grade artists were invited to submit artworks that "talk back" to one of five works in the museum collection and exhibitions.
5i. Big Dreams: Visual Fine Art Student Exhibition
H. Paxton Moore Art Gallery, El Centro College, Dallas
April 20 – May 5
The Panhandle:
5j. Land Arts 2014 Exhibition
The Louise Hopkins Underwood Center For The Arts- LHUCA, Lubbock
April 3 – May 2
Opening: April 3, 6–9 pm
An exhibition of student work from the transdisciplinary field program, Land Arts of the American West.