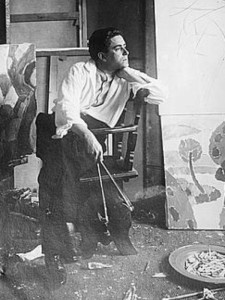 Bill Camfield may have retired from teaching at Rice University in 2002 (where he had taught art history since 1969), but he hasn't quit working. Over the years, Camfield has published a number of books and articles and now, in celebration of his recently published Francis Picabia: Catalogue Raisonné, Vol. 1, 1898–1914, the Menil Collection is hosting a book signing at 7pm tonight, with a short talk by Camfield at 7:30.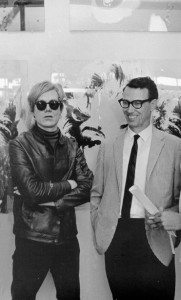 Houstonia magazine notes that Dr. Camfield, along with a team of French art historians, and in close collaboration with Picabia's family, has been working on the catalogue since 1992. Camfield, who wrote his graduate school dissertation on Picabia, has four more volumes to publish, which he expects to happen at about the rate of one a year until the entire endeavor is finished around 2019. (A fifth volume dedicated to Picabia's drawings is also planned.)
At Rice, Camfield originated the internship course that sends a number of students to the Museum of Fine Arts, Houston (and sometimes to the Contemporary Arts Museum Houston) each semester. The well-loved professor emeritus should have plenty of ex-students and art history buffs to come show their respect tonight and get an autograph.
(Photos: Francis Picabia in his studio, ca. 1912. Courtesy of Bain Collection, Library of Congress. Andy Warhol and Dr. William Camfield at the University of St. Thomas, May 1968. Courtesy of William Camfield.)