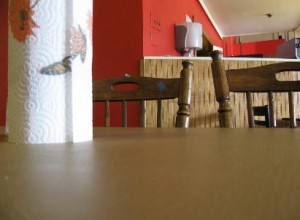 For those of us who just can't get enough contemporary art, this week's Dallas Art Fair has sparked several fair-like events in its train, in addition to the fair's own official satellite show, Caja Dallas, at the Dallas Contemporary. Here's a selection:
The Fallas Dart Air, now in its second "Low and Slow" edition, locates some choice cuts from the finer low-budget Dallas art galleries and nonprofits among the ribs at Mama Faye's BBQ at 2933 Commerce St. on April 13 from 7-11:30.
Also in a second edition, Robert Boyd's PAN Art Fair occupies a suite at the Belmont Hotel from 10 a.m. to 8 p.m. on April 13. Featuring a spread of Boyd's favorite artists (Christine Bisetto, Christopher Cascio, Nathan Green, Jim Nolan, Michelle Mackey, Emily Peacock, and Benjamin Terry) crammed into every nook of the Belmont's charming decor.
Caja Dallas at the Dallas Contemporary is a project of SEVEN (seven exhibitors, that is: BravinLee programs, Catharine Clark Gallery, Inman Gallery, Pierogi, P.P.O.W., Ronald Feldman, and Postmasters) The event is touted as "a real working and functioning art fair inside a non-for-profit institution," and previews on Wednesday evening, April 11 from 6-8 and runs from April 11-14. On Saturday, April 13 at 12:30, two panel discussions at the Dallas Contemporary will try to figure out what it all means.
The fifth annual Dallas Art Fair itself returns to the Fashion Industry Gallery on April 11-14, 2013