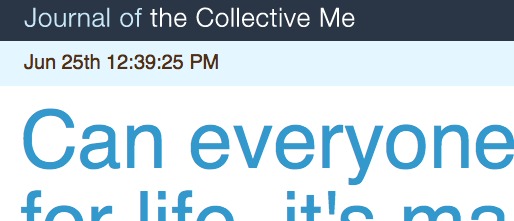 What is it?
The 2011 Glasstire Virtual Residency is a $2000 award toward the production of a web-based art project. The artist will retain all rights but gives Glasstire the right to link to and promote the project. The project may be hosted on Glasstire's server or on the artist's. The project must be completed by March 1, 2012.
Links to past Glasstire Virtual Residency projects:
2009, Brian Piana, A Feverish Dream, www.afeverishdream.com
2008, Paul Slocum, Spirit Surfers, http://www.spiritsurfers.net/
2004, David Chen, Spam Graffitti, http://www.spamgraffiti.com/spamgraffiti/
Who is eligible?
All Texas residents over the age of 18 are eligible to apply for the 2011 Glasstire Virtual Residency.
How do I enter?
Register at http://Glasstire.slideroom.com and enter or upload the following by Monday, August 1, 2011. (Slideroom charges a $5 processing fee.)
Description of your proposed project. Please include any server requirements should you want to use ours for your proposed project.
Up to five samples of past works. These may be images, PDFs, video or mp3 files. If you need to include links, you can do so in your project proposal and upload a screenshot as a sample.
A current copy of your CV.
Who picks the winner?
Abinadi Meza and Brian Piana are the jurors for the 2011 residency.
Abinadi Meza is a sound artist and designer based in Austin, TX. His installations and performances have been presented at venues around the world, such as the Irish Museum of Modern Art (IE), Walker Art Center (US), Matadero Madrid (ES), and Utzon Architectural Centre (DK), among others.
Brian Piana is a visual artist who largely uses the Internet as source material.  He was the Glasstire Virtual Resident in 2009, during which time he produced a collection of ten web-based works. Several of the individual residency pieces have gone on to be exhibited at FotoFest in Houston, Maryland Institute College of Art in Baltimore, Diane Farris Gallery in Vancouver, and on Rhizome.org. He lives in Houston and is a Professor in Art and Visual Communication at San Jacinto College.
How do I know if I got it?
The winner will be notified in mid-September 2011. Project is to be completed by March 1, 2012. The first payment of $1000 will be made in late September 2011; the second payment of $1000 will be made upon completion of the project.