San Antonio
UPCOMING EVENTS
ONGOING EXHIBITIONS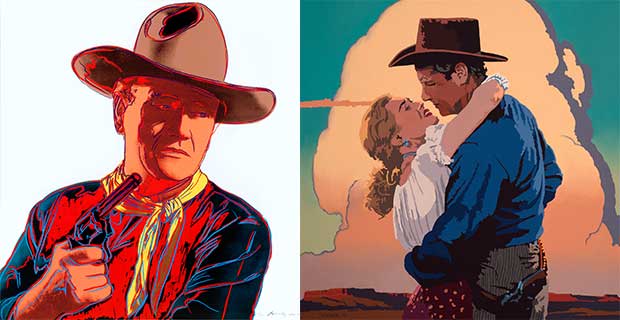 Tuesday, 8.21.18 | 6–8 pm
"Andy Warhol: Cowboys and Indians features the full portfolio of Warhol's series, plus four additional trial prints. These images combine iconic portraits and totemic images, traditional and new Western representation using modern reproduction methods."The show will also include works by Pop artist Billy Schenck. "In his early work, Schenck found inspiration and image sources in Western paintings and movie stills, but being a genuine cowboy himself, he increasingly turned to his personal photographs for material."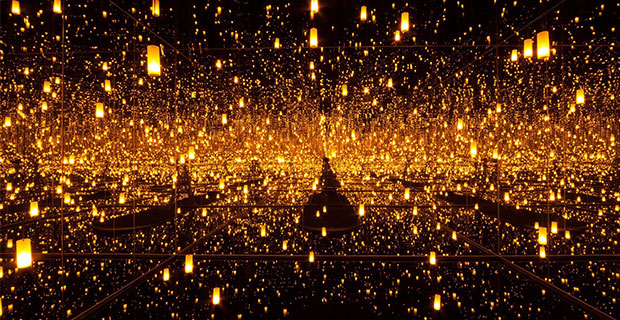 Thursday, 8.23.18 | 6:30–7:30 pm
An exhibition featuring installations by Yayoi Kusama and Philip Worthington, a film by Andy Warhol, and a new commission by San Antonio-based artist Chris Sauter.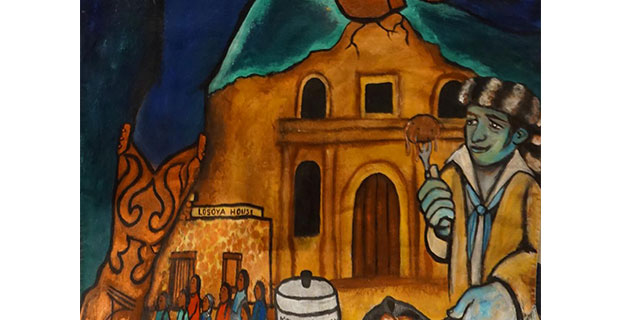 Saturday, 9.1.18 | 6–8 pm
"10,000 Years of Love and Resistance: A Celebration of the Arts and Spiritual Union is an exhibition recognizing the 50-year union of Tomás Ybarra-Frausto and Dudley Brooks."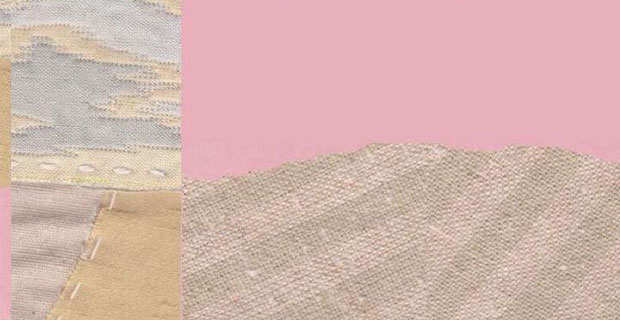 Friday, 9.14.18 | 7–11 pm
"Corporeal Landscapes is an exploration in space with special regard to the body. Site-specific installations and performances will manipulate the audiences perspective of the contemporary landscape, as augmented precepts act as an engagement with an individuals body, dictating how the audience moves through any given space. Corporeal Landscapes is produced through equal parts research, narrative device, mysticism, and experimentation, and aims to reflect that of the body in relation to it's surroundings." Artists include Barbara Miñarro, Jared Flores, Nicole Geary, and Veronica Anne Salinas.Homebase is an interdisciplinary event series curated by Rebekah Hurst and Jacob Bissell that provides the pop-up gallery experience for those interested in new media art and experimental music practices.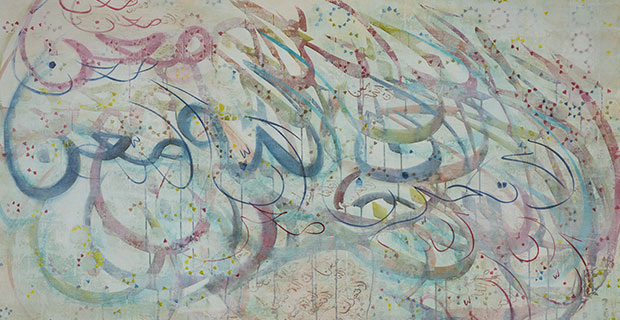 April 21 through August 20, 2018
"Drawing on her Indian heritage and Islamic spirituality background, Salma Arastu combines expertise in Arabic calligraphy with contemporary painting methods. She creates large, evocative canvases that invite viewers into quiet contemplation on texts from the Quran, the poet Rumi and other sources."