Austin
UPCOMING EVENTS
ONGOING EXHIBITIONS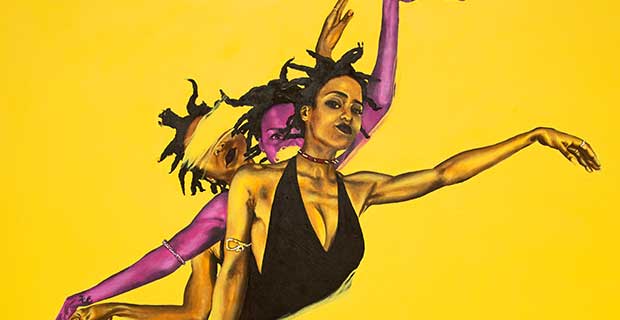 March 8 through July 21, 2018
"Punk Noir is a series of large scale paintings by Dawn Okoro that explore the idea of black people presenting truthfully, unabashed, and resisting societal expectations. The body of work also includes wearable art."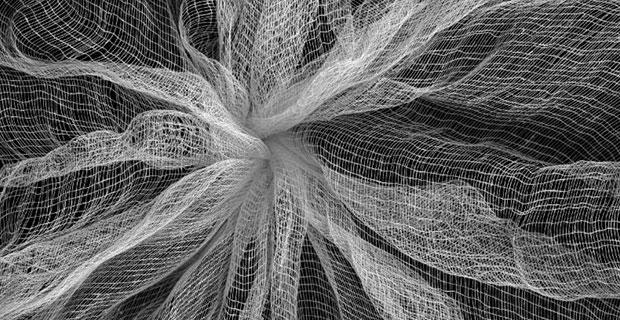 June 9 through July 21, 2018
An exhibition featuring wooden sculptures by Austin artist Caprice Pierucci and photographs by Austin artist Charles Heppner.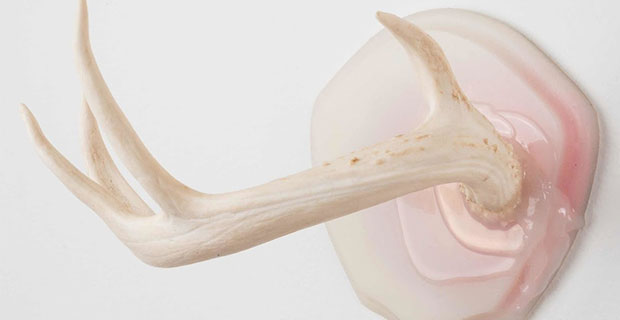 June 16 through July 26, 2018
"For The Lure, Margaux Crump debuts a body of work that explores gender and the natural world through the lens of power relationships. Using the idea of hunting and courting both literally and metaphorically, her sculptures, drawings, and photographs trace the complex movements of power between entities."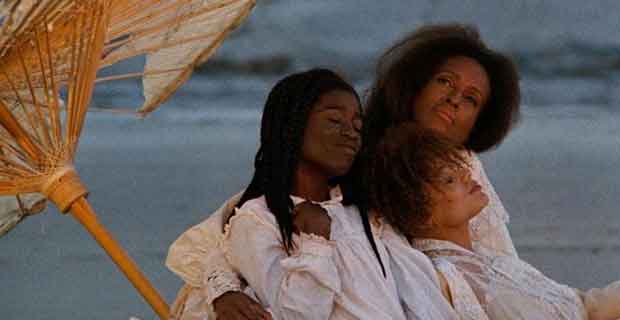 This summer's Green Screen Film Series is inspired by artist Wangechi Mutu's African mermaid sculpture Water Woman, and features films about "women and girls living near and under the sea."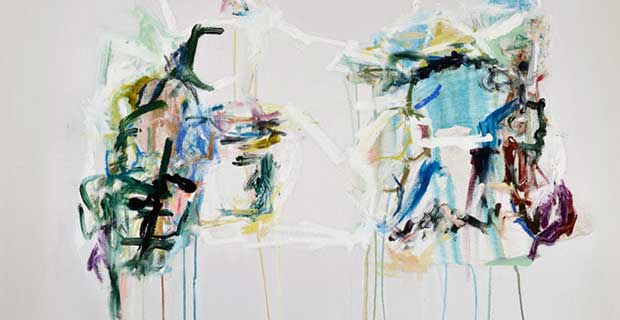 An exhibition of paintings by Austin artist Diana Greenberg.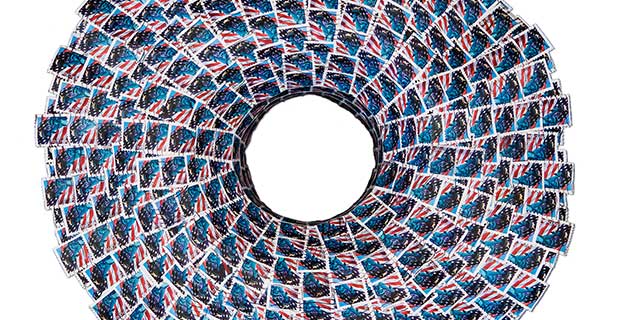 An exhibition featuring found object artworks by Dana Brown, Larry Goode, Christopher Hynes, Amy Scofield, and Laura Sturtz.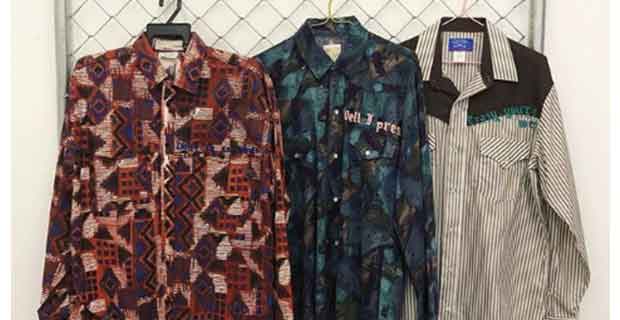 "Tarararara, is a series of narratives exploring Cumbia — a popular genre of music in Mexico, where its dance-until-you-drop rhythm is at the center of many familial gatherings. Daniela Cavazos Madrigal pays homage to the heredity of Cumbia by investigating an important part of her cultural identity. She breaks down the language used in Cumbia songs, filtering Spanish lyrics through Google Translate and rediscovers meaning through the distortion. Cavazos Madrigal uses mostly heirlooms belonging to her late grandfathers and relatives, as well personal and found objects, to construct this project. Tarararara is the syllabic manifestation of a quinceañera and carne asada on a Saturday night."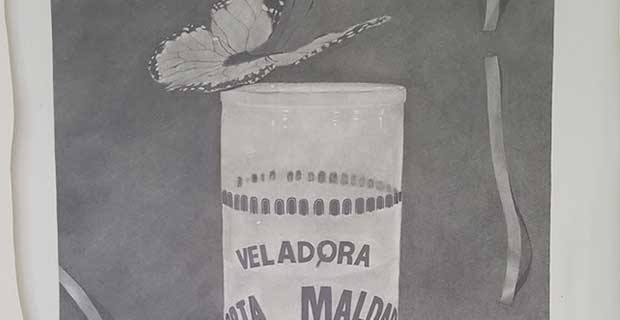 March 31 through July 31, 2018
"In House and Universe, Ashley Thomas collects and expands on a personal archive to commemorate everyday objects with both personal and cultural nostalgia."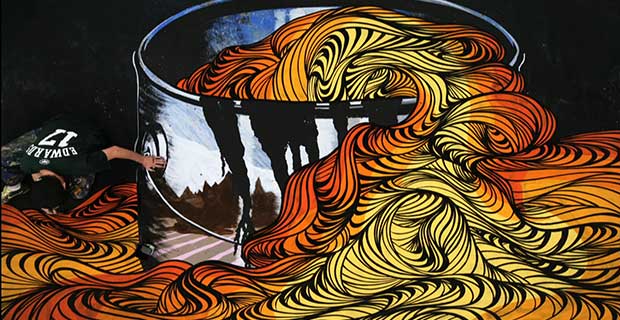 A screening of Animal, a video work that UT Austin commissioned from artist David Ellis.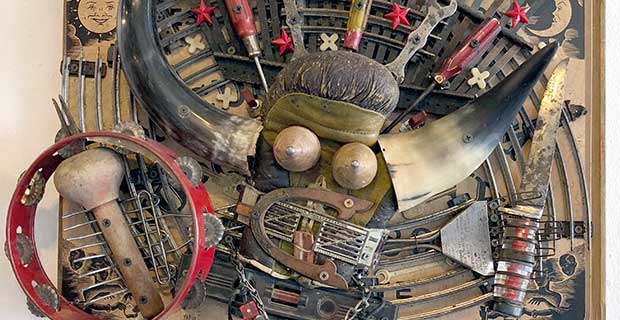 June 1 through August 1, 2018
An exhibition featuring works by artist Jimmy Descant. Descant creates assemblages in a style he dubs "Western Futurism."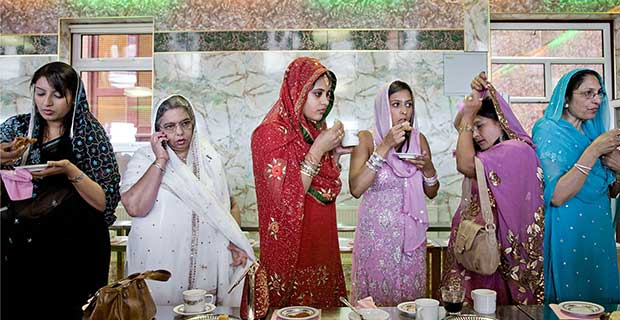 June 6 through August 1, 2018
"This exhibition, in two parts, features a survey of work from from ethnographic photographers: Liz Hingley (England), Martin Saxer (Germany), Christian Vium (Denmark), and Alejandro Flores (Guatemala). The second part of the exhibition features prototype photo-essays on gallery walls. The Writing with Light collective is comprised of Craig Campbell, Vivian Choi, Lee Douglas, Arjun Shankar, and Mark Westmoreland. We publish photo-essays with the journals, Visual Anthropology Review and Cultural Anthropology. Presented with the Intermedia Workshop."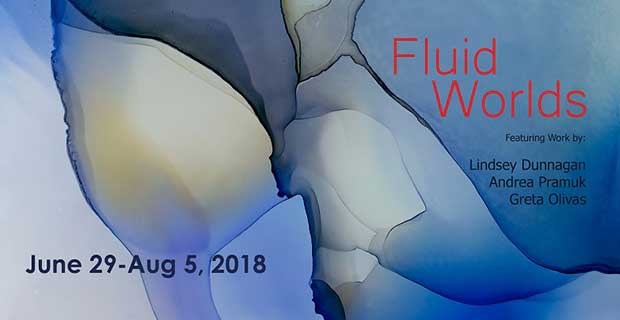 June 29 through August 4, 2018
An exhibition featuring works by Lindsey Dunnagan, Greta Olivas, and Andrea Pramuk.
June 21 through August 5, 2018
An exhibition of works by Randall Taylor. The works in Infinity X Loop explore the artist's interest in the convergence of visual art and music.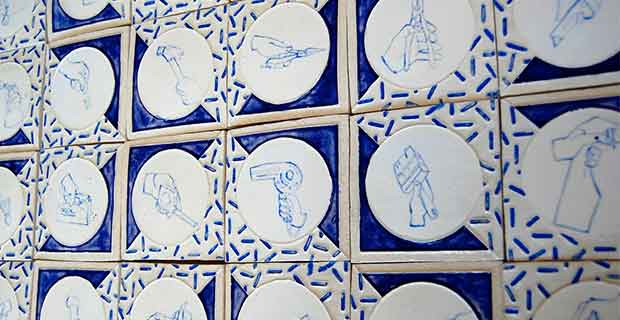 July 14 through August 5, 2018
An exhibition featuring works by Claire Bresette and Jennifer Hill.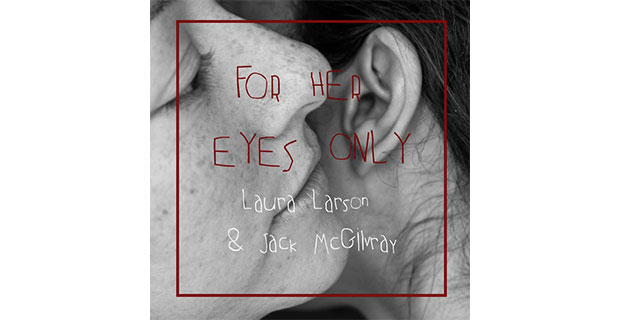 July 13 through August 10, 2018
"For Her Eyes Only presents the work of Jacqueline McGilvray and Laura Larson, two artists addressing female adolescence. Their works intersect, reflecting on the power of communion, both paranormal and natural, of feminine bodies. They engage with histories of suppression and exploitation of a female body on the cusp of puberty—an age of enormous emotional, physical and social change—and how these bodies are considered beyond adolescence."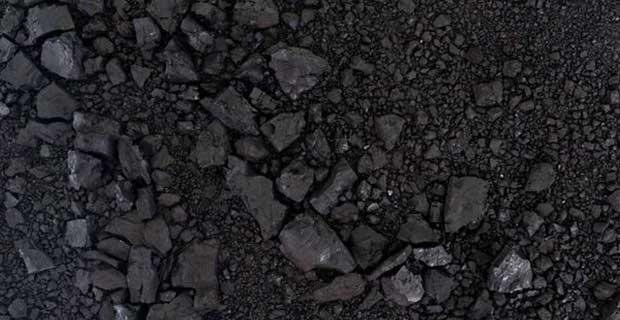 June 16 through August 11, 2018
An exhibition featuring works by William T. Carson and Rebecca Rothfus Harrell. Both artists in the show "have a common interest in geology, natural materials, and the environment, yet their artistic techniques and approaches are distinct."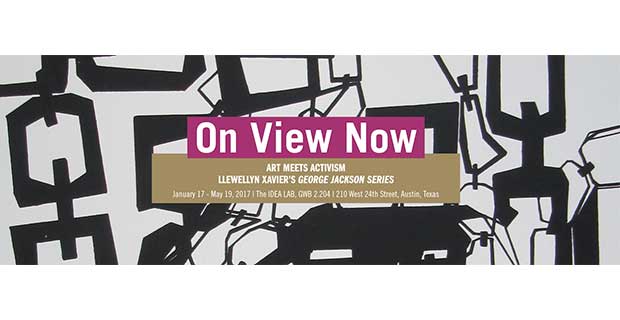 January 17 through August 12, 2018
An exhibition featuring prints by artist Llewellyn Xavier. The works are inspired by the artist's correspondence with George Jackson.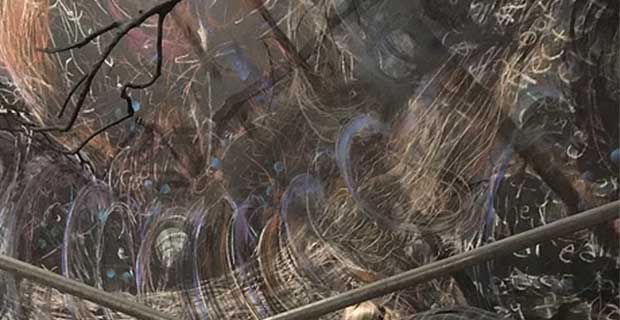 April 12 through August 12, 2018
Entangled is a site-specific installation by Sherry Owens and Art Shirer. The installation "involves giant spiral "vortexes" wound together from wire, natural, and manmade objects."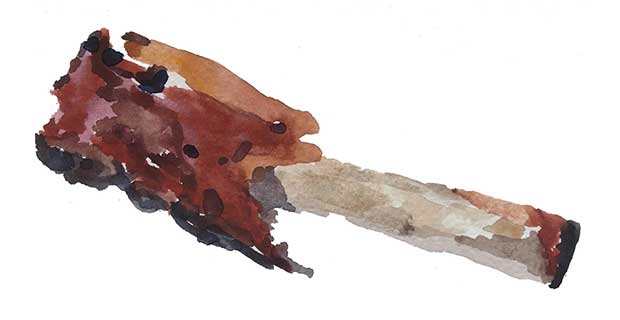 May 19 through August 17, 2018
An exhibition of new abstract paintings, screenprinted apparel and bbq-themed notecards by Hattie Lindsley.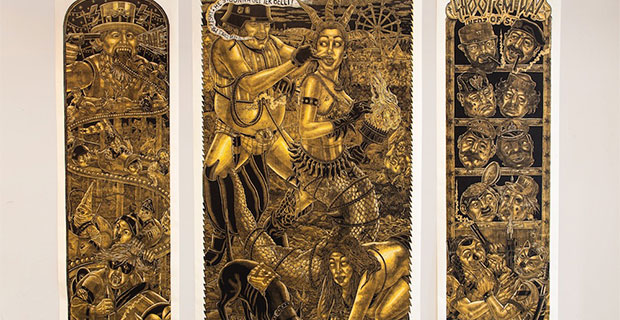 June 5 through August 25, 2018
New Editions 2018 features etchings, woodcuts, lithographs, monotypes and monoprints by eleven artists published over the last year. These artists include Richard Amendariz, Taiko Chandler, Michael Ray Charles, Suzi Davidoff, Annalise Gratovich, Tom Huck, Gareth Maguire, Winston Mascarenhas, Bob Schneider, Howard Sherman, Jill Wilkinson, Danny Williams, and Joan Winter.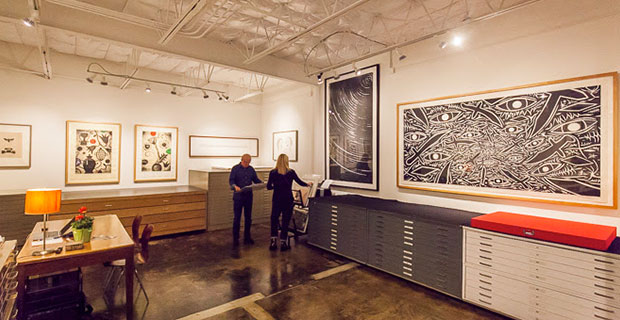 July 10 through August 25, 2018
Digging Deep: From the Flatbed Flat Files is an exhibition featuring works published by Flatbed Press over its 25 years of print publishing. Artists include Julie Speed, Ann Conner, Frank X Tolbert 2, Teresa Gomez-Martorell, David Everett, Francisco Delgado, Sharon Kopriva, Joan Winter, Celia Muñoz, Ken Hale, and many more contemporary and vintage prints.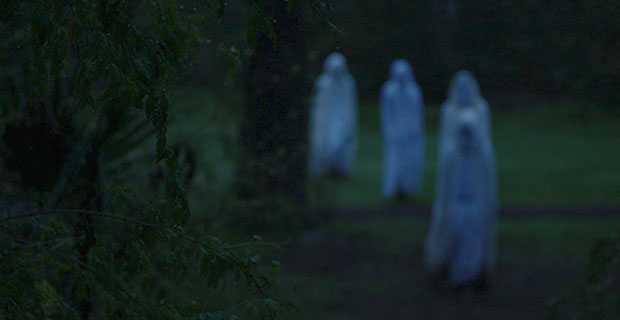 February 1 through August 26, 2018
An exhibition featuring works by Rodney McMillian, the winner of The Contemporary Austin's inaugural Suzanne Deal Booth Art Prize. McMillian's works deal with themes of social and political history, the body, abstractions and architecture. Along with McMillian's other pieces, the show will feature a new video work by the artist, commissioned by The Contemporary Austin.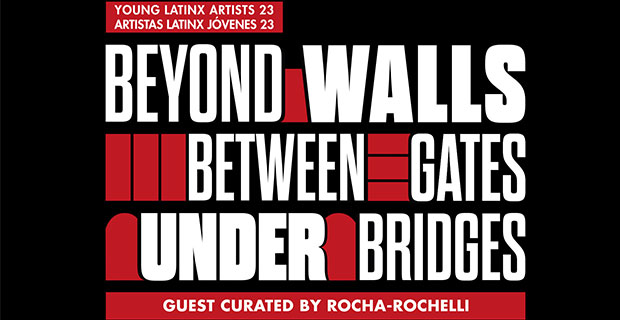 June 15 through August 26, 2018
The 23rd annual Young Latinx Artists exhibition is guest curated by Rocha-Rochelli and includes works by Lisette Chavez (San Benito, TX), Evelyn Contreras (Santa Barbara, CA), Adrian Delgado (San Francisco, CA), Raul Gonzalez (Houston, TX), Alejandro Macias (Brownsville, TX), Juan Mora (Jalisco, MX), Andrew Ordonez (Fort Worth, TX), Natalia Rocafuerte (Campeche, MX), Abel Saucedo (El Paso, TX), Ana Treviño (Galveston, TX), and Jose Villanueva (San Luis Potosi, MX).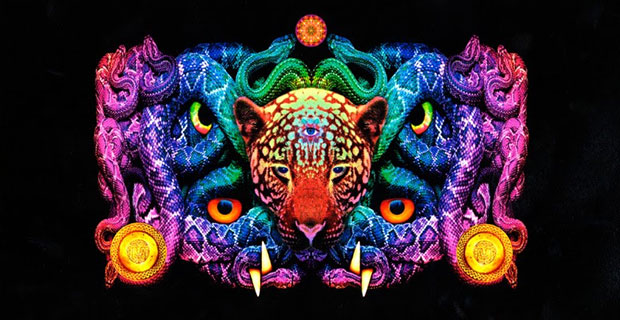 June 15 through August 26, 2018
"Changarrito is a pop-up art cart, conceptualized by artist Máximo González as an alternative to the traditional exhibition spaces in Mexico. Since 2012, Mexic-Arte Museum has hosted more than 60 local and international artists through its Changarrito Artist Residency Program. During their residencies, artists display their work on the Changarrito cart outside the Museum and other locations throughout Austin."This exhibition features works by artists who have recently participated in the museum's Changarrito Artist Residency Program.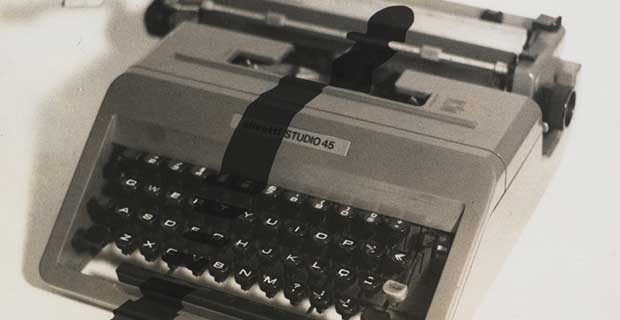 June 30 through August 26, 2018
"In the 1960s–70s, artists in Latin America participated in the profound reorientation of art traditions known loosely at the time as Conceptualism. From the Page to the Street illustrates the diverse forms these new practices took – including photographs and video, mail art, poems, Xerox copies, publications, and proposals – and the critical charge they carried during a tumultuous time. Paying special attention to the role of drawing in this radical transition, this exhibition proposes that Latin American artists shared a vision for the potential of art to build politicized constituencies, moving their work off the page and into the street."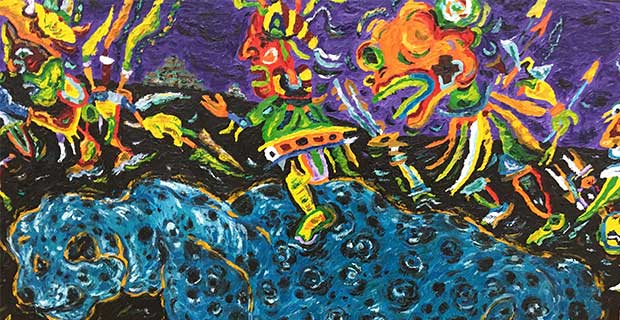 June 15 through September 1, 2018
An exhibition of paintings by artist Andy A. Villareal.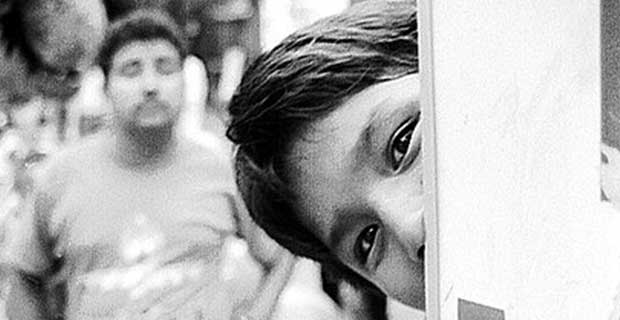 June 15 through September 1, 2018
From the artist: "De Aquí Soy: Mi Mexico Callejero is a series of photos that shows the vibrancy and variety of everyday life on the streets, paths and avenues of Mexico. From painted clowns to labor protests, street dances to neighborly chats, Mexico lives his streets."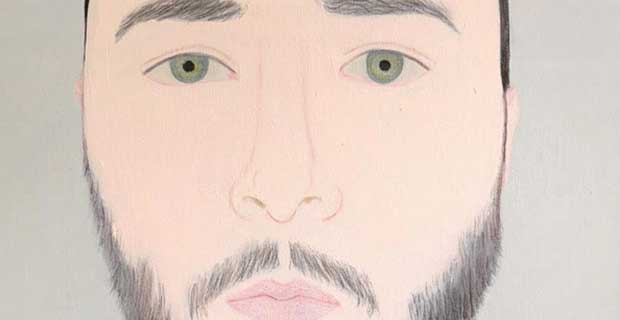 June 30 through September 1, 2018
An exhibition of "murals, paintings on canvas, and a sculptural installation masquerading as a public bathroom" by Xavier Schipani.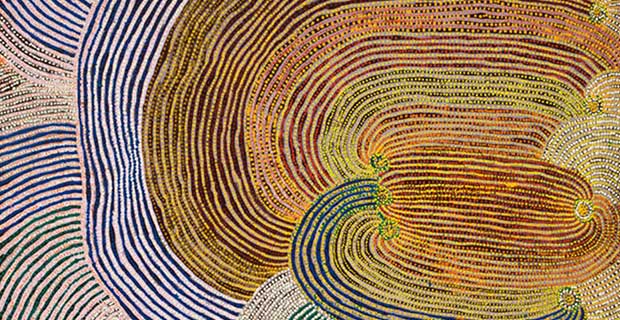 June 3 through September 9, 2018
"Ancestral Modern: Australian Aboriginal Art from the Kaplan & Levi Collection features contemporary painting and sculpture by Australian Aboriginal artists. Curated by Pamela McClusky, Curator of African and Oceanic Art at the Seattle Art Museum, the exhibition celebrates the renaissance that has occurred since the 1970s within the millennia-old traditions of indigenous Australian art."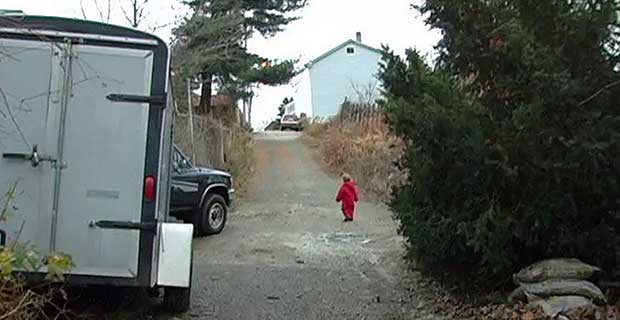 June 2 through September 22, 2018
"In 2013, Lenka Clayton attempted to objectively measure the furthest distance she could be from her toddler son in three environments: a city park, the alley behind their Pittsburgh home, and in the aisles of a local supermarket. The trio of videos humorously underlines the challenging judgment calls that parents make about how much autonomy to give their children. In conjunction with the Clayton video installation in the Film & Video Gallery, a selection of Clayton's Typewriter Drawings will be on view in an adjacent gallery."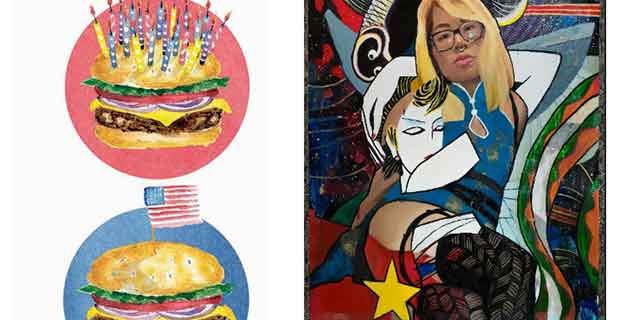 July 13 through September 23, 2018
In their paintings, artists Dan Pham and Lauren Chai "explore their experiences growing up as Asian Americans with dual cultural identities. Incorporating motifs derived from their lives, their images are iconographic, full of symbols and dynamic with meanings, expressing the desire of finding balance in their lives. "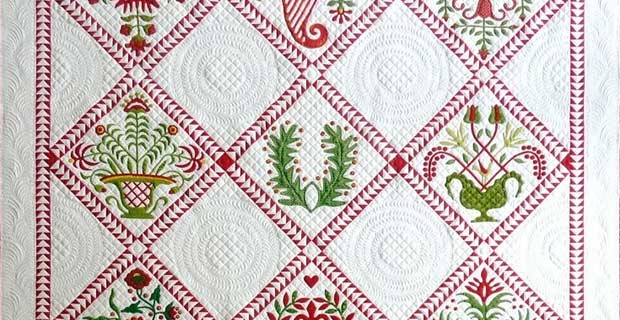 June 28 through September 30, 2018
An exhibition featuring quilts created by Sue Garman.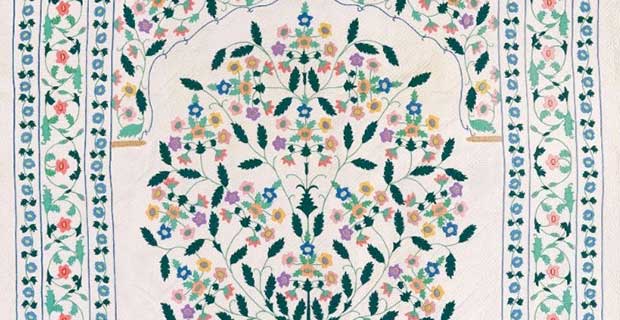 June 28 through September 30, 2018
Comfort and Glory: Selections from the Briscoe Center's Winedale Quilt Collection features 14 quilts from the Winedale Quilt Collection, a scholarly resource at the Dolph Briscoe Center for American History at the University of Texas at Austin.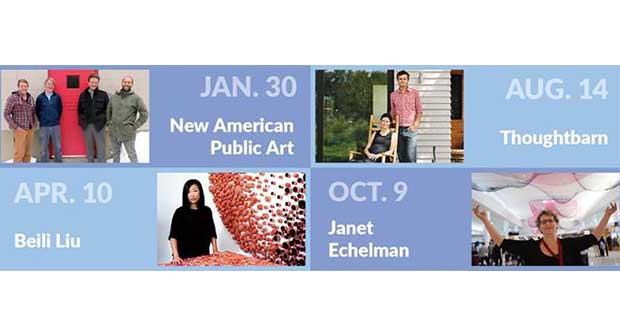 January 30 through October 9, 2018
Visionary Voices is a new speaker series featuring celebrated public artists from across the country. "The series aims to encourage thoughtful consideration of the role of public art and its relationship to public spaces, examining the often blurred line between art and architecture. The lectures will also highlight the participating artists' bodies of work and will offer a sneak peek of commissions they are executing for the City."
July 13 through October 20, 2018
An exhibition featuring summer-themed artworks. Artists include:Aimée Everett, Alicia Philley, Alison Pilon, Andrea Speed, Anna Mallum, Brian Imler, Bryan Macilko, Carol Aaron, Carol Hayman, Catherine Hicks, Celeste Garvey-Petsch, Chaos Woods, Chris Celusniak, Chris Landry, Christy Stallop, Connor Teseny, Courtney Cavaliere, Dane Gudde, Elizabeth Howard, Eris Gentle, Flaw'd, Gerardo Rodriguez, Hallie Rae Ward, Hilary Christensen, Hunter Saltzgiver, J Sam Frankel, Jamie Stephens, Janis Fowler, Jennifer Brazell, Jessica Timko, Juan Villegas, Julene Franki, Julia Bowman, Katie Cowden, Katie Dunkle, Kerry Hugins, Kimmothy Cole, Kristin Moore, Lacy Lichtenhan, Laura Ackerman, Laura Lee Romaine, Linda Murray, Meg Rainwater, Melanie Farris, Mike Bayer, Nathan Wood, Rachelle Penny, Rakhee Jain, Rebecca Klier, RJ Armstrong, Robert Page, Rosemarie Good, Rosemary Allen, Sarah Beth Elkins, Shawna Stroup Billet, Soledad Fernandez-Whitechurch, Stacey Miller (Kaijuju Designs), Stacy Canion, Stephanie Estrin, Stephen Fehér, Tad Daigle, Teodora Pogonat, Teresa Daugherty, Terri McGee, Theodocia Autumn Mae, Tiny Happy Clay, Ute Walker, Valerie Bentley, and Wendy Gilbert.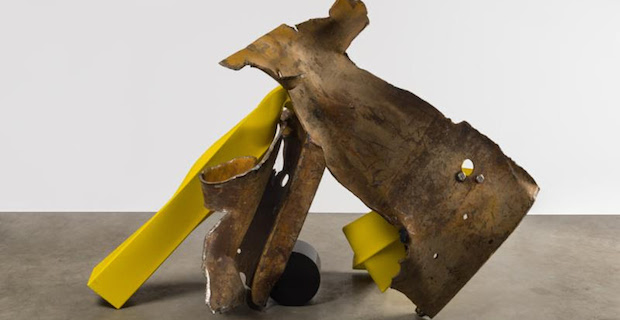 November 18, 2017 through November 24, 2018
A show of works by New York-based artist Carol Bove. "Bove's new and recent large-scale sculptures reinterpret the classical sculpture garden in the meadow of Laguna Gloria. A multitude of abstract forms of varying shapes, colors, and scales plays with ideas of language, landscape, and display."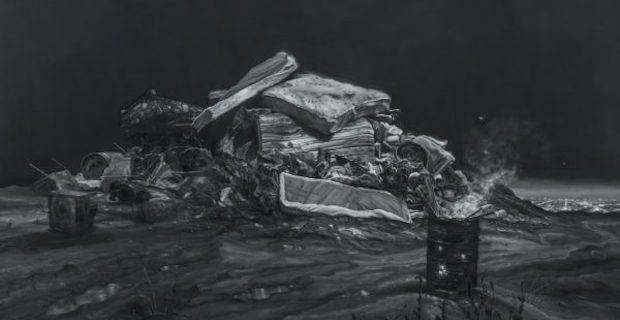 July 17 through December 30, 2018
A show of Vincent Valdez's two 
The City
 paintings. The works were recently acquired by the Blanton. For more information, go
here
.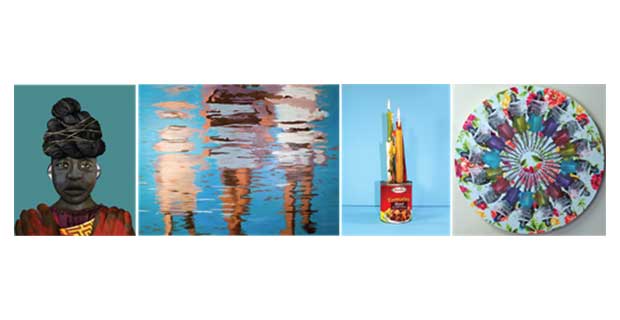 February 23, 2018 through January 1, 2019
An exhibition featuring paintings, sculptures, and other works by 102 Austin-area artists. This year's show was juried by arts educator and artist Teruko Nimura; artist and Preparator (Blanton Museum of Art, University of Texas at Austin) John Sager; and artist and Professor of Art, St. Edward's University Tammie Rubin.