Austin
UPCOMING EVENTS
ONGOING EXHIBITIONS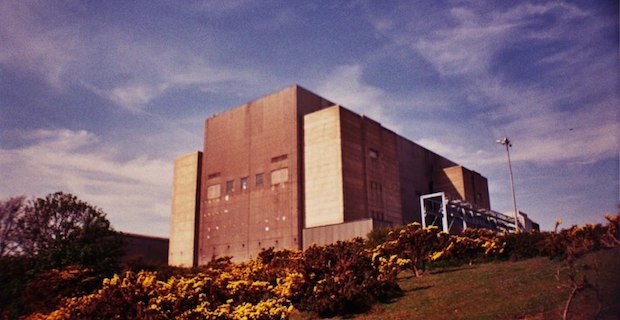 Wednesday, 10.18.17 | 7:30–9 pm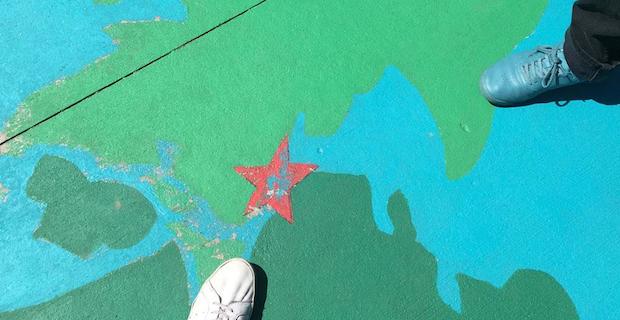 September 22 through October 20, 2017
A show featuring photographs and paintings by Marta Lee and Anika Steppe. The pieces in the show "examine common tropes of tourism, the functions and perils of leisure, and what it means to 'know' and hold pride for something as large as a state."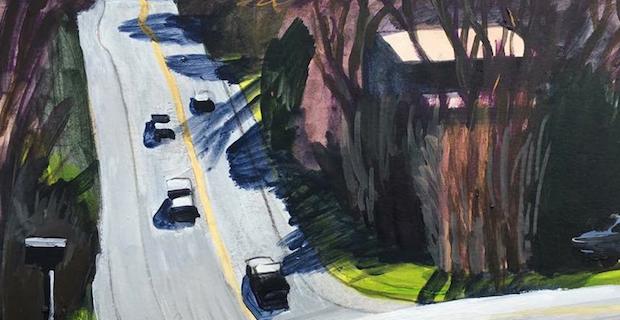 September 22 through October 20, 2017
"This exhibition presents work made by 2017 UT teaching residents, Israeli-artist collective, The New Barbizon group. The New Barbizon members, Natalia Zourabova, Asya Lukin, Anna Lukashevsky, Olga Kundina, Zoya Cherkassky, have returned to the tradition of plein air painting to depict Austin's urban environment. American Dream will feature direct paintings from their time in Austin, at locations they and their students felt imparted meaning either politically, contextually or formally."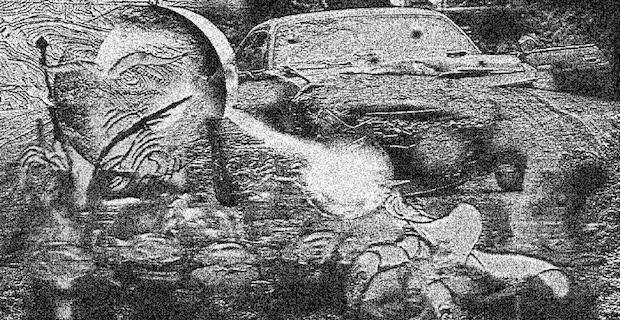 September 8 through October 21, 2017
A new sculpture by artist Perrin Turner. The installation, which examines and reinterprets Stone Mountain, was created during Turner's six-week residency at Not Gallery.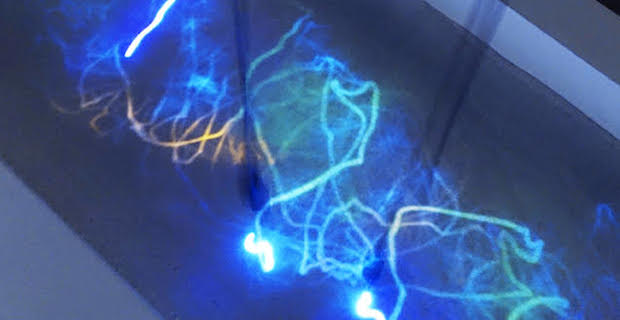 September 29 through October 21, 2017
An exhibition featuring works by artist Sally Weber. Weber uses light as a medium for her art; this show includes light installations and works made with holographic materials.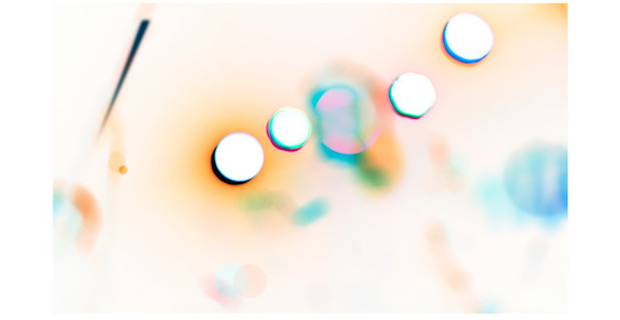 August 4 through October 23, 2017
A show of photographs by Sarah Frankie Linder.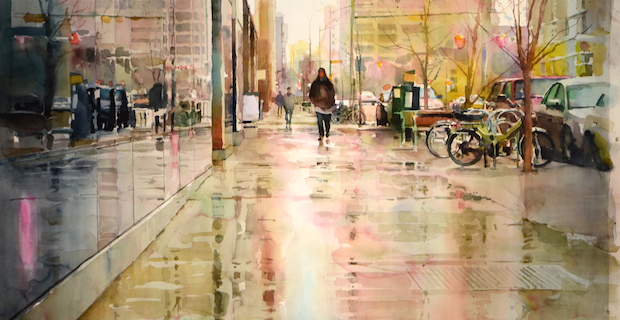 September 15 through October 28, 2017
A show of new watercolors by Austin area artist Christopher St. Leger.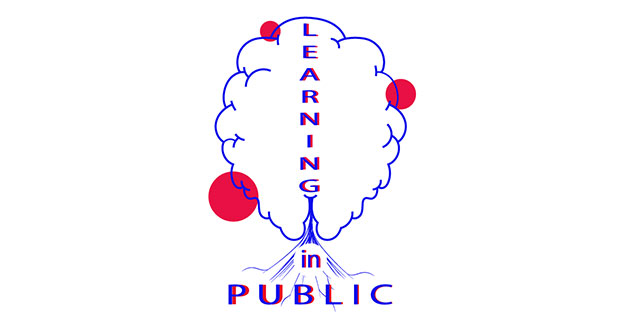 September 22 through October 28, 2017
A series of public performances, collaborations, and community engagements by Mosaico Experiencia, Daphane Park, Saakred and Dorian Wood. "The work presented by the artists in Learning in Public grapples and engages with such topics as gender identity, power, gentrification, the built and natural environments, spiritual realms and self-care."Schedule:SEPT 22 - 28, 2017 // COTFG: Failure SchoolSEPT 29 - OCT 6, 2017 // Mosaico ExperienciaOCT 7 - 14, 2017 // Daphane Park: Let's Meet in the Mineral WorldOCT 15 - 20, 2017 // Dorian Wood: Austin 1017OCT 21 - 28, 2017 // Saakred: TRANS: Act One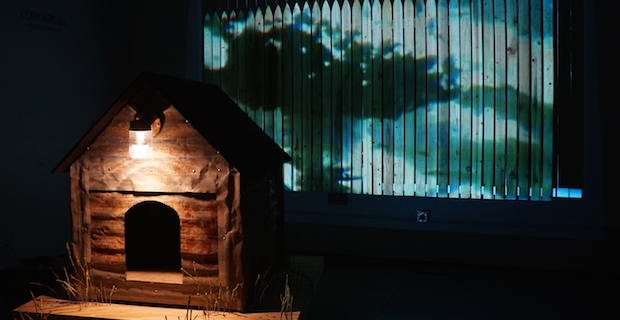 September 29 through October 28, 2017
"Cody Arnall's work investigates themes of personal and shared histories. With that in mind, the work in Set Out to Disappear is a closer examination of aggression and the idea that we are building our own destruction through a desire for power."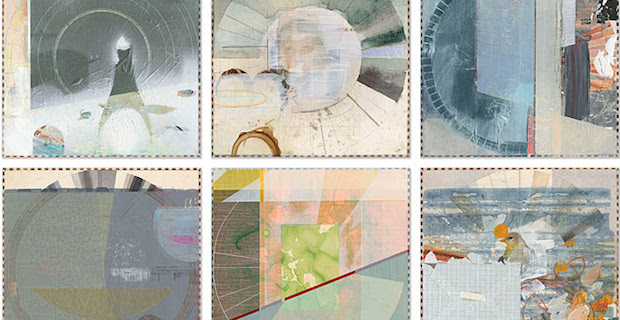 October 7 through 28, 2017
A show featuring works by artist Ellen Heck.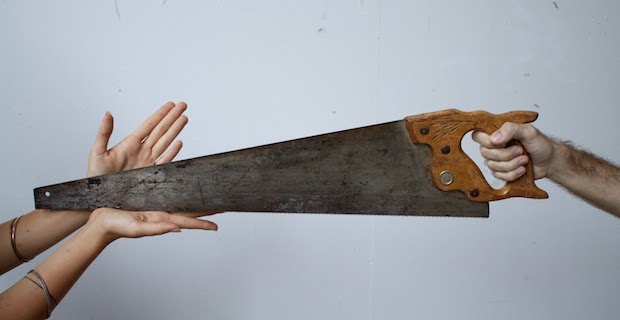 September 9 through October 29, 2017
Fleet's Work In Progress is "a pop-up shop calling attention to the unseen labor of today's marketable craft aesthetic." Fleet is an artist collective based in Austin, Texas that includes Michael Colaianni, Haley Hill, Brooke Johnson, Emily Lee, Tín Rodriguez, and Connor Walden. This show is put on by Cage Match Projects.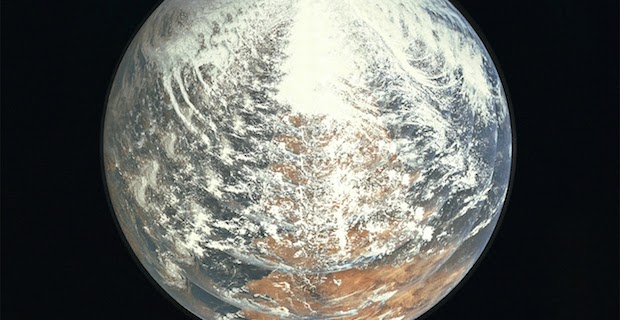 September 23 through October 29, 2017
"yo soy aquí / i am here is a collaborative exhibition that is the result of a nine-month conversation between the artists Adrian​ ​Aguilera​ and Betelhem​ ​Makonnen​. Deliberately playing with the Spanish language's distinction between estar and ser as different understandings of the verb "to be," Aguilera and Makonnen present works in collage, objects, video, and multimedia installation that proposes an ontological, as well as a spatial exploration of our relationship to here (space + time)."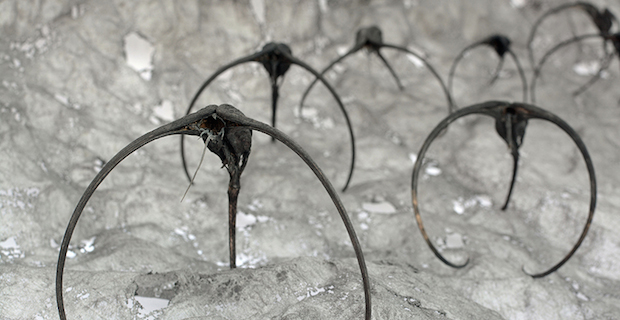 September 29 through October 29, 2017
A show of works by Billi London-Gray and Daniel Bernard Gray. "Billi London-Gray makes events, performances, videos, photographs, drawings, prints, poetry, sculptures, sound compositions, and installations to question established systems and examine power dynamics." Daniel Bernard Gray's work "examines the basis of conflict as the difference between people's definitions of truth and reality."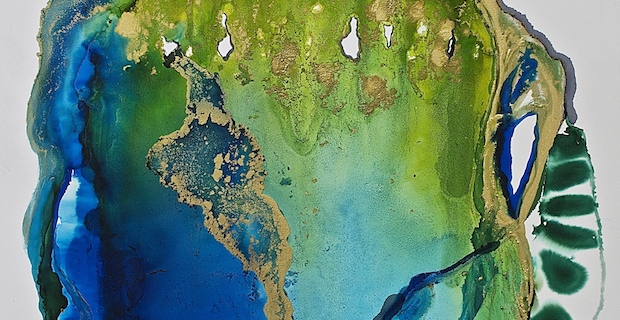 October 6 through 29, 2017
A juried show featuring works by members of The Creative Arts Society.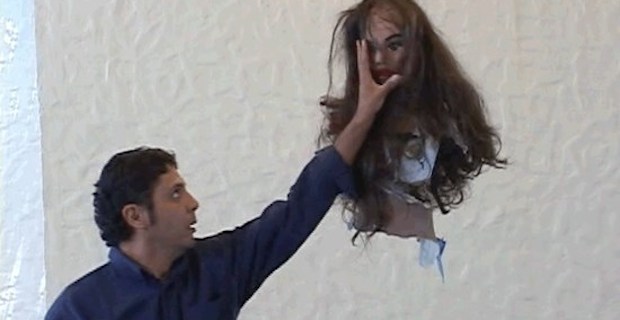 October 1 through 31, 2017
A screening of Teresa Serrano's 2003 video work La Piñata. Serrano created the piece "to address the repercussions of the lack of rights for working-class Mexican women."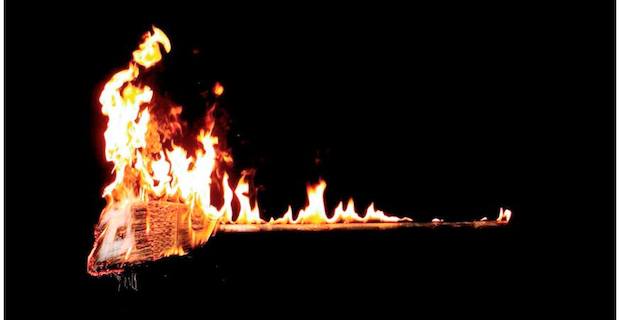 October 13 through November 2, 2017
An exhibition and installation featuring works by more than 65 artists and performers. The show is organized and curated by artist Alyssa Taylor Wendt and Co-Lab Projects' Sean Gaulager, and is based around the theme of death as a component of change.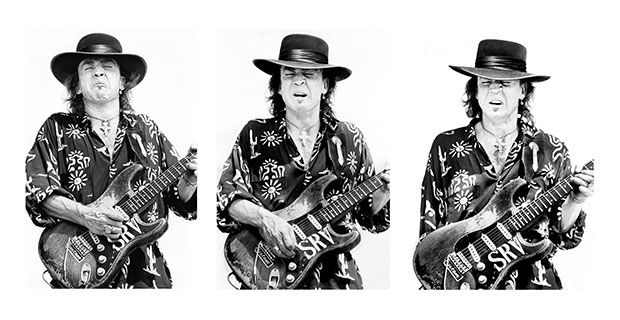 September 9 through November 4, 2017
A show of photographs by Houston artist Tracy Anne Hart. Hart is best known for her images of Texas music legend Stevie Ray Vaughan. This show features Hart's previously unreleased large format contact sheet prints and a limited edition box set of photographs of Texas musicians.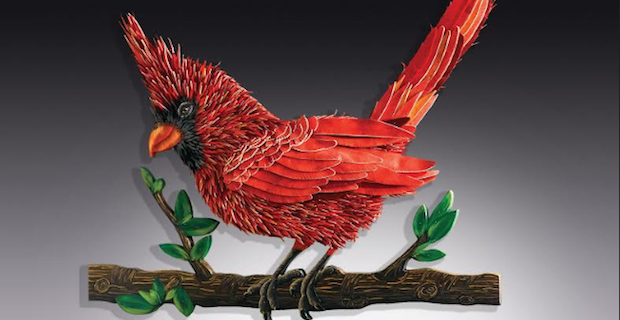 October 7 through November 5, 2017
A show of mixed-media assemblages by Iowa-based husband and wife artist duo Brad and Sundie Ruppert. The pieces in the exhibition depict Texas birds.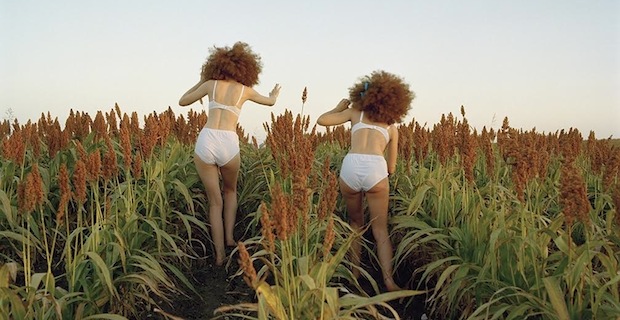 September 28 through November 10, 2017
"In large paintings, photographs, performance, and a 16mm film, Denise Prince seeks to lay bare the outsized role that fantasy plays in the construction of identity and the perception of reality. In Object Lessons, Prince establishes a bold and evocative space for psychological play that blends youthful fantasies about what adulthood will be, and adult recollections of childhood, into a mythology that is both baffling and assuring."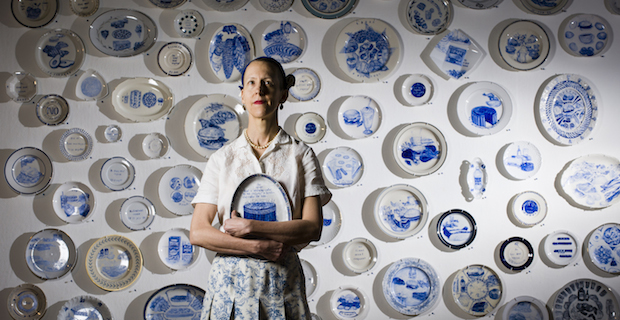 September 28 through November 10, 2017
A show featuring 700 kiln-fired ceramic plates illustrating the final meals of death row inmates. The artist Julie Green, who is a professor of art at Oregon State University, plans to add 50 plates a year until capital punishment is abolished in the United States.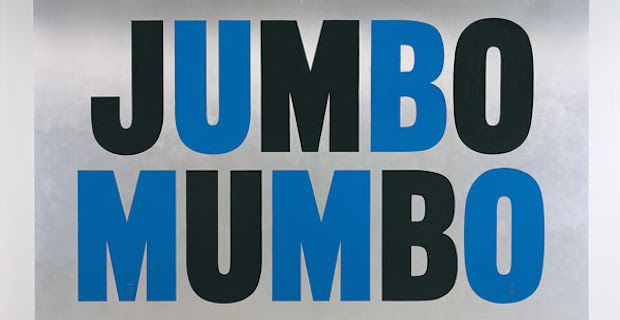 September 23 through November 11, 2017
A show of paintings and drawings by Kay Rosen. The artist creates meticulous compositions out of ubiquitous words and phrases.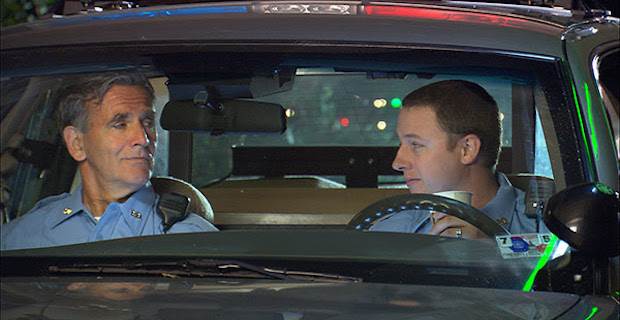 September 23 through November 11, 2017
A screening of Teresa Hubbard and Alexander Birchler's film Night Shift (2006). "Night Shift comprises four one-sided conversations between Sam--an older police officer--and four rookie cops."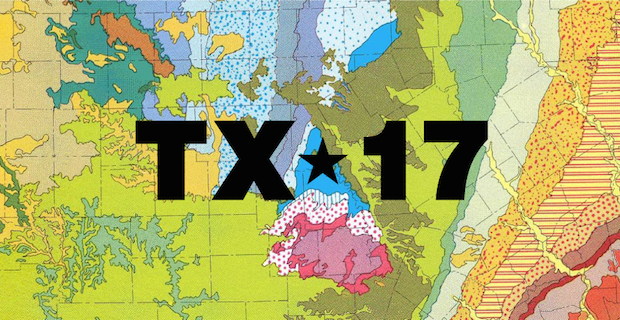 September 30 through November 11, 2017
The sixth iteration of Big Medium's Texas Biennial. The show features works by 33 artists and is curated by Leslie Moody Castro. "The exhibition will focus on three elements, all of which are relevant to our present cultural climate and shape of contemporary art: 1) exploring current art making across the state, 2) deconstructing the Texas identity, and 3) examining the state as a border zone."Artists include:Cande Aguilar (Brownsville) Catherine Allen (Midland) Haydee Alonso (El Paso) Rabea Ballin (Houston) Nick Barbee (Galveston) Christopher Blay (Fort Worth) Angel Cabrales (El Paso) Ted Carey (Austin) Jennifer Ling Datchuk (San Antonio) Hannah Dean (Lubbock) Frances Dezzany (McKinney) Luisa Duarte (Houston) Jarred Elrod (Lubbock) Ana Fernandez (San Antonio) Samantha Isabel Garcia (Brownsville) Gary Goldberg (Wichita Falls) Robert Hodge (Houston) Max Manning (Huntsville) Vladimir Mejia (Austin) Zach Morriss (Lubbock) Noëlle Mulder (Houston) Teruko Nimura (Austin) Philana Oliphant (Tyler) Cruz Ortiz (San Antonio) Joe Pena (Corpus Christi) Jonathan Revett (Amarillo) Gilberto Rocha-Rochelli (Laredo) Erin Stafford (Dallas) Felipe Steinberg (Houston) Keer Tanchak (Dallas) Paul Valadez (Edinburg) Fabiola Valenzuela (Grand Prairie) Montoya Williams (Dallas)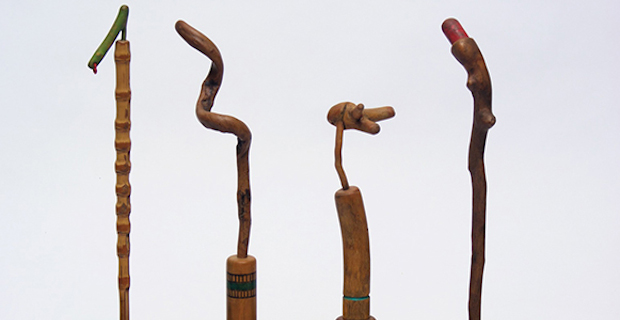 October 5 through November 12, 2017
A show of wooden sculptures by artist Danville Chadbourne.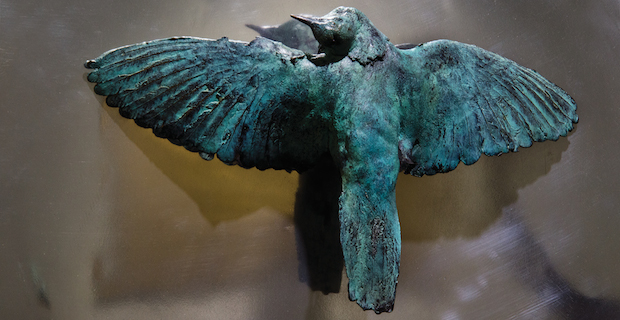 October 14 through November 15, 2017
"Narrative Migrations: Selected Works by Roger Colombik features the artist's diverse practices in sculpture, photography and social engagement. The sculptures weave through the narrative of Absence/Presence a psychological state of yearning for two disparate possibilities of simultaneous existence."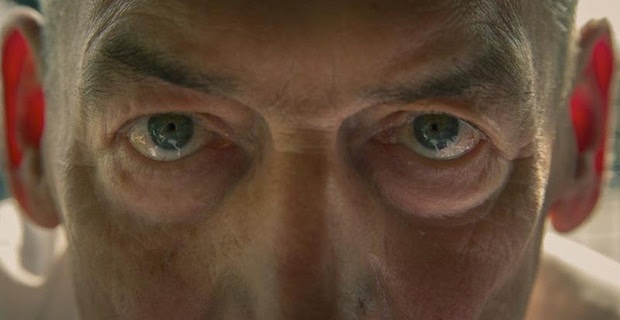 September 6 through November 16, 2017
The Contemporary Austin's Architecture & Design Film Series is back! For tickets and more details, go
here
.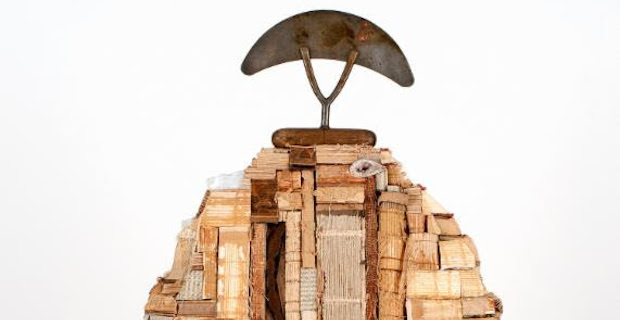 October 14 through November 25, 2017
A show featuring assemblages by Barbara Irwin, John Sager, Larry Seaman, Steve Brudniak, and Steve Wiman.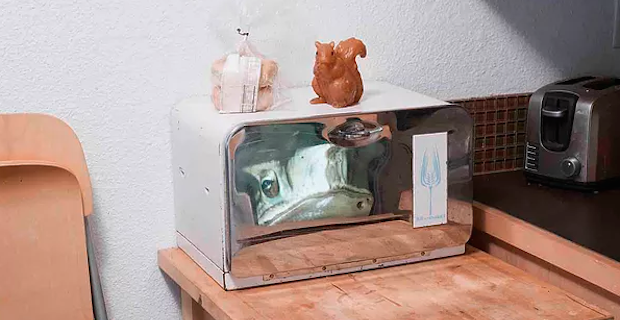 September 5 through November 26, 2017
A show of works by the 2017 UMLAUF Prize winner, Austin photographer and recent UT MFA graduate Bucky Miller. This year's prize was juried by CAMH director Bill Arning.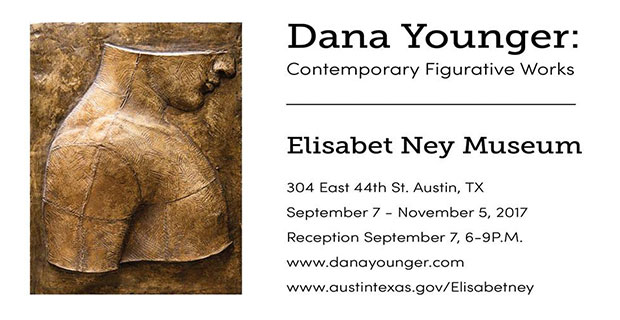 September 6 through November 26, 2017
A show of 3-D portrait works by Austin artist Dana Younger.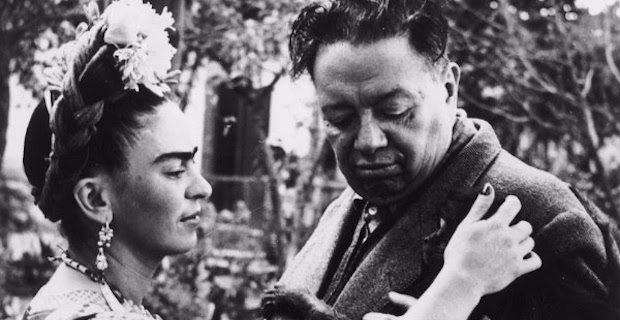 September 15 through November 26, 2017
Diego and Frida: A Smile in the Middle of the Way "takes an intimate look at the life and relationship between Frida Kahlo and Diego Rivera, as seen through the lens of some of the most notable photographers of that time, including Manuel Álvarez Bravo, Ansel Adams, Guillermo Kahlo, Leo Matiz, Nickolas Muray, Edward Weston, and Guillermo Zamora. The documentary prints in the exhibition come from the Museo Casa Estudio Diego Rivera y Frida Kahlo, encompassing nearly twenty-five years of their marriage."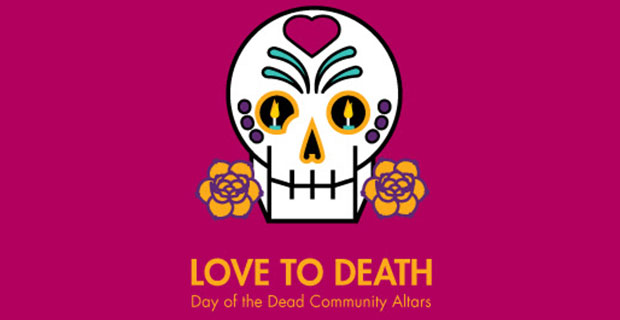 September 15 through November 26, 2017
An exhibition featuring art from the Mexic-Arte Museum's permanent collection along with ofrendas (altars) created by members of the Austin community honoring and remembering their deceased loved ones.
August 30 through December 9, 2017
A show of prints by artist Jacob Lawrence. The pieces in the show were created from 1963 to 2000 and comment on the histories of the African diaspora and the artist's observations of Harlem in NYC.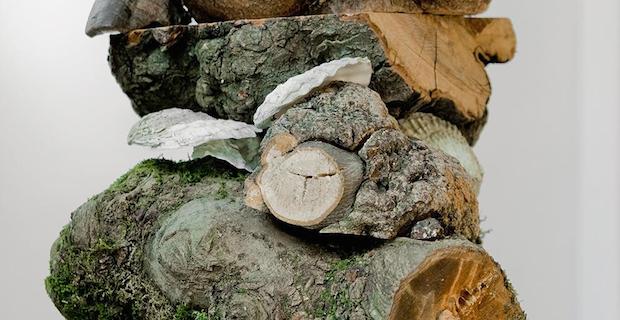 September 22 through December 9, 2017
"Larry Bamburg uses natural materials to create process-based works that vacillate between living and dead, natural and manmade. For BurlsHoovesandShells on a Pedestal of Conglomerates, Bamburg pursues a process of making determined by an arbitrary set of rules, to build a structure as tall as possible using a collection of like materials: burls, hooves and shells."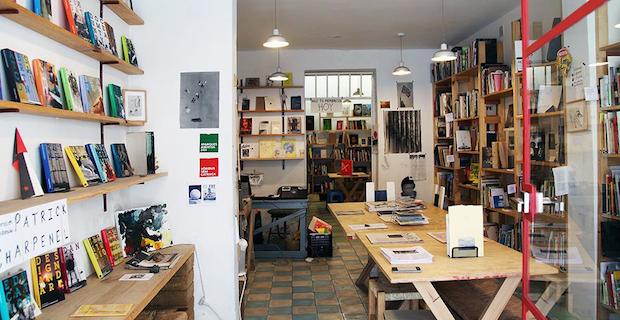 September 22 through December 9, 2017
Located in Mexico City's Colonia Juárez, the non-profit art library and community space Aeromoto provides public access to art books and small press publications from around the world. This exhibition brings over 300 artists' books from Aeromoto's collection to UT Austin, focusing on editions made in Mexico and Latin America. Hammocks, plants and couches transform the VAC's gallery into a cozy reading room open to the public.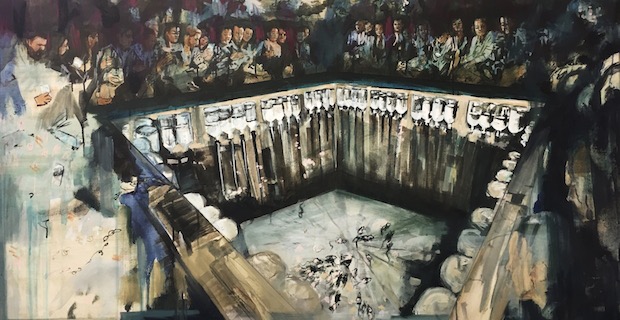 October 7 through December 16, 2017
A show featuring collaborative works by Elizabeth McDonald Schwaiger and Seth Orion Schwaiger. In this exhibition, the artists "exploit the original function of the gallery building, a modest bungalow, and create a domestic environment, a painting-filled home, a hypothetical household that reflects our current anxious times."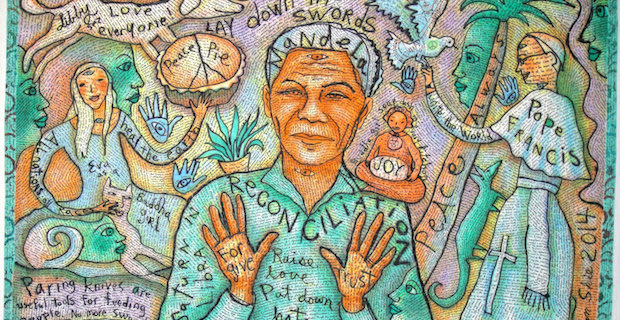 October 5 through December 22, 2017
An exhibition of quilts by Ohio-based artist Susan Shie.
October 5 through December 22, 2017
A juried exhibition featuring quilts by Texas artists.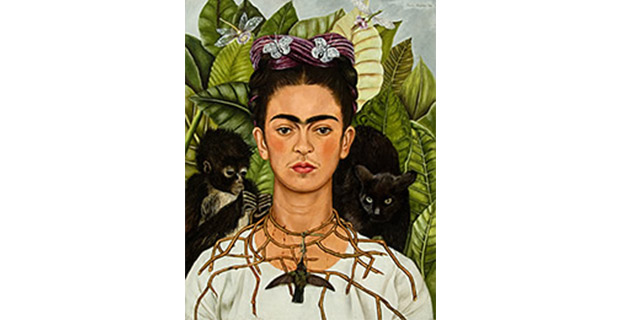 November 25, 2016 through December 31, 2017
The Ransom Center will be displaying the painting Self-portrait with Thorn Necklace and Hummingbird (1940) by Frida Kahlo.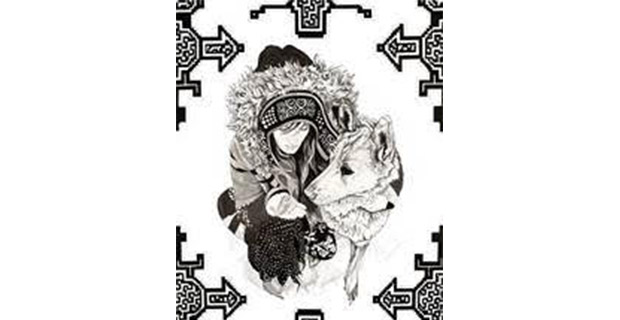 February 24, 2017 through January 1, 2018
The thirteenth annual People's Gallery Exhibition. The show will feature more than 125 artworks created by Austin-area residents.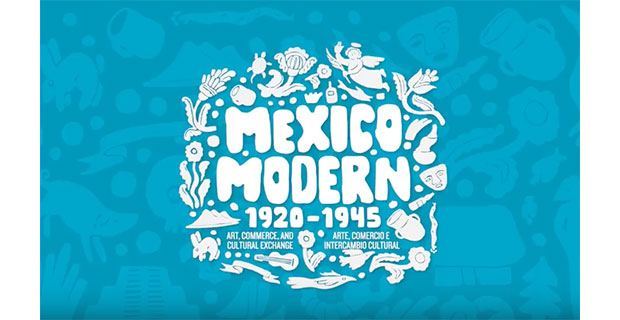 September 11, 2017 through January 1, 2018
An exhibition highlighting "the important history of 20th-century art and how artists, museum curators, gallery owners, journalists and publishers in the US and Mexico instigated a cultural phenomenon by creating and promoting art that pioneered a synthesis of indigenous traditions and international aesthetics." The show features more than 200 items, many of which are drawn from the Ransom Center's collections.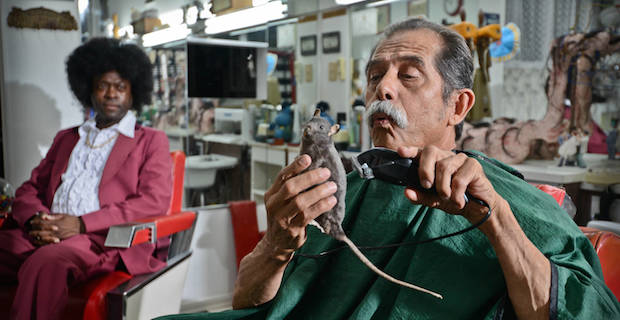 September 23, 2017 through January 14, 2018
A new film by John Bock. The film was shot entirely in and around Austin and is commissioned by The Contemporary Austin. "Labeled an "uncanny musical" by the artist, the film features a mercurial female protagonist, a barber named Lisa, interacting with odd and wacky characters throughout various Texan locales."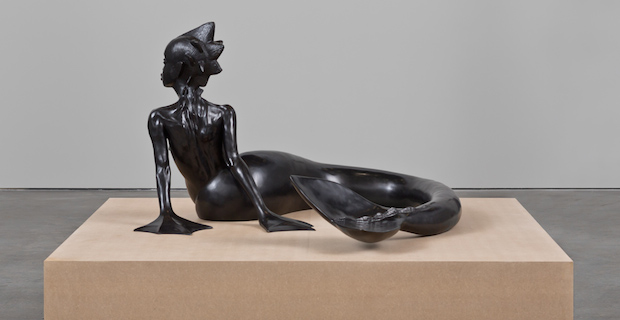 September 23, 2017 through January 14, 2018
A show of works by artist Wangechi Mutu. "Anchoring the exhibition is a new, site-specific edition of Throw, 2017, an action painting generated by a performance in which Mutu throws black paper pulp against the wall, creating an abstract composition that dries, hardens, and then degrades over time." The show also includes sculptures and animations.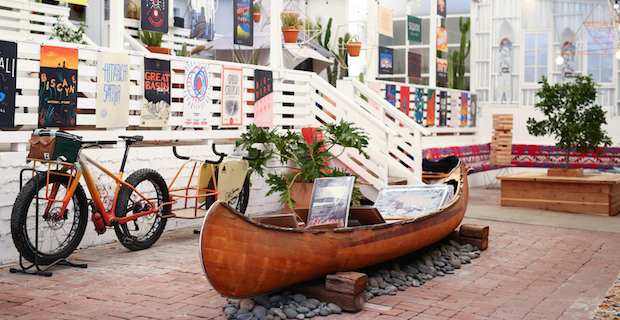 October 5, 2017 through January 27, 2018
"An exhibition of posters designed by Type Hike: a collaborative nonprofit design project that supports the outdoors through typography. Created by David Rygiol and James Louis Walker, the project began in August of 2016 with a series of 60 designs celebrating the National Park Service Centennial. It now includes 3 unique series, focusing on national shorelines and recreation areas as well as endangered animals."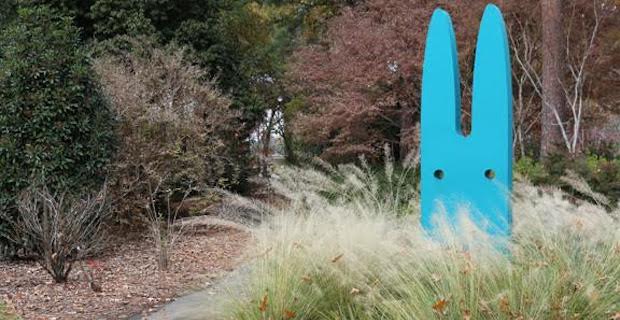 April 29, 2017 through April 30, 2018
A sculpture trail organized by the Blanco Visitors Bureau and juried by Lee Ann Whatley. The trail features works by Peter Mangan, Danville Chadbourne, Cat Quintanilla, and Jeffie Brewer.