Austin
UPCOMING EVENTS
ONGOING EXHIBITIONS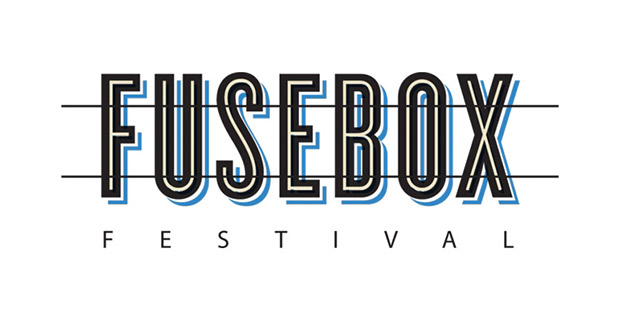 Thursday, 4.19.18 | 10 am – 10 pm
Fusebox returns for another year of performances, talks, art shows, and more! For more details, go
here
.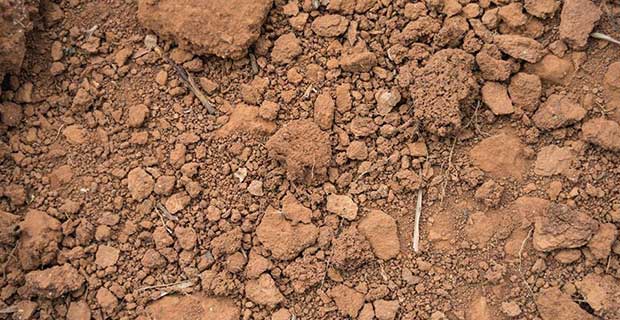 March 3 through April 21, 2018
"For her installation at Cage Match Project, Stephanie Concepcion Ramirez has carefully selected and employed materials to confront the inconsistency of narratives in our cultural history that uphold the suppression of knowledge relating to Central American conflicts. Stemming from the language of photography, Round VI: were friends/foes now foes/friends isolates color and light to materialize images that illustrate the fragility of history and how it is passed on or disseminated across time.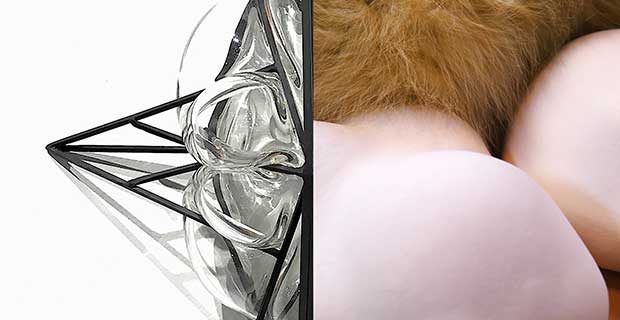 March 30 through April 21, 2018
An exhibition featuring works by Andrea de Leon and Terra Goolsby. The pieces in the show examine "the phenomena of fetishism and object relations. By transforming negative space and creating relationships between the interior and exterior, the work fluctuates between opposing lines of bondage and protection. Each sculpture catalyzes varying emotional responses that tap into the depths of psychological compulsion."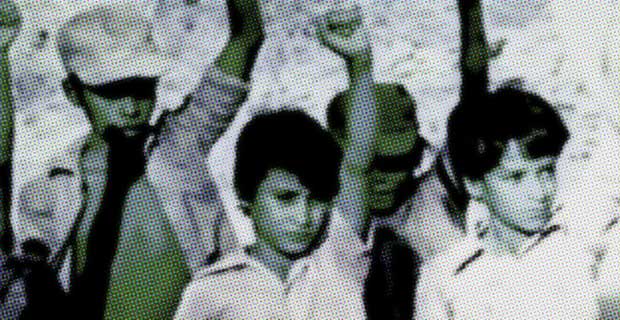 March 23 through April 21, 2018
An exhibition featuring works by Vladimir Mejia.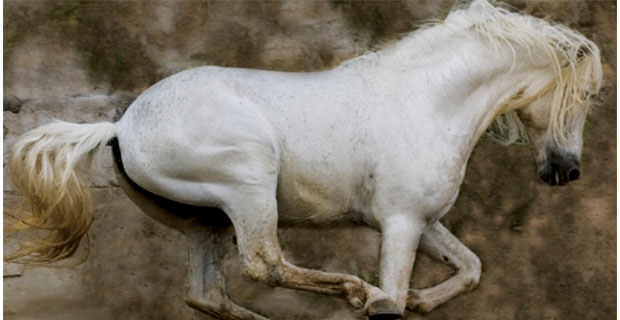 March 17 through April 21, 2018
An exhibition of photographs by artist Arthur Meyerson.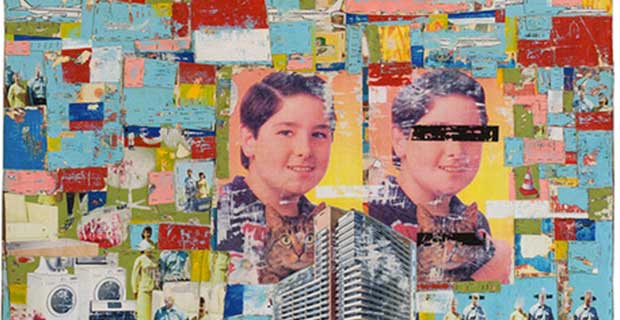 February 2 through April 22, 2018
A show of mixed media collages by artist Jonas Criscoe.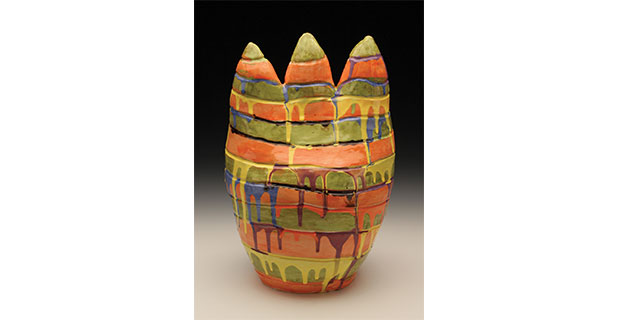 April 17 through 22, 2018
"By converging her native Texan and Australian identity, Annie Elkington presents her exhibition, Tulip Dreams. Based on "the dreamtime," a traditional Aboriginal belief system, this interactive installation surrounds the audience in childlike whimsy and naiveté. She intends for this experience to revive the viewer's sense of innocence and wonder associated with childhood."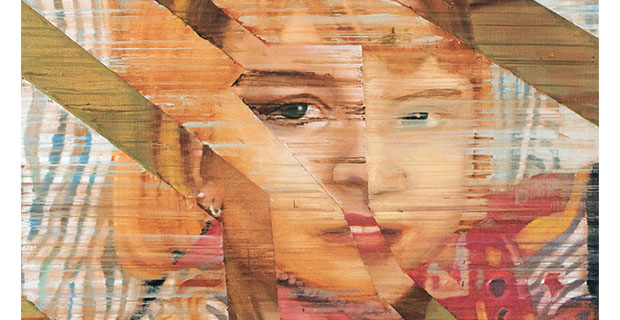 April 17 through 22, 2018
"In her exhibition entitled Conjectures from the Cradle, Sonja Lea paints and draws portraits from photographic mementos, manipulating them through cropping, blurring, changes of scale, and painterly effects to challenge and deconstruct cultural notions of childhood and adolescence."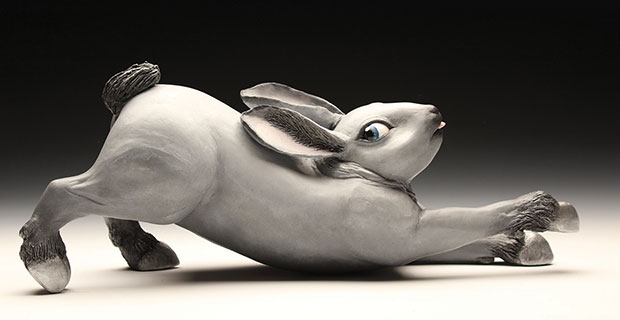 April 17 through 22, 2018
"Sofia Payne's exhibition Hidden Tails began as an exploration of her heritage as a Mexican American which has evolved into a personal mission to revisit rich and vivid mythologies that were told long before colonization of the Americas. Through the use of expressive ceramic animal sculptures these indigenous narratives are retold to delight, inspire, and reinforce their significance in humanity's history."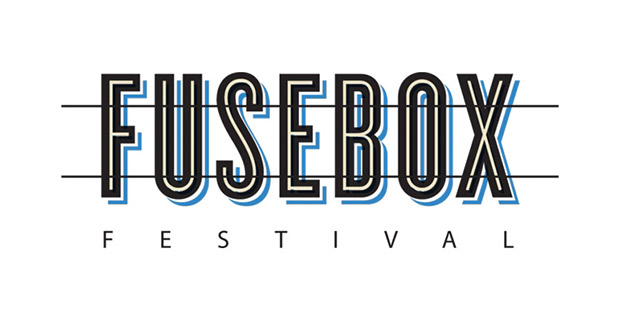 April 18 through 22, 2018
Fusebox returns for another year of performances, talks, art shows, and more! For more details, go
here
.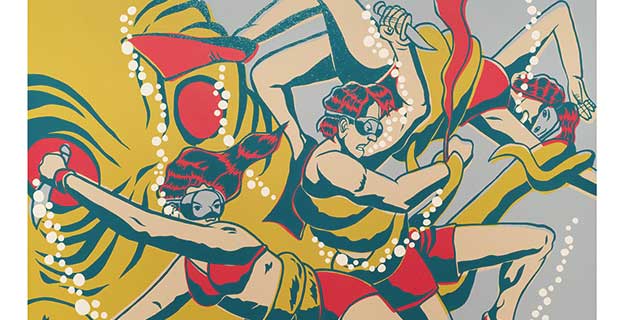 An exhibition featuring works by Liz and Maurice Trevino. This show is organized by DEASIL.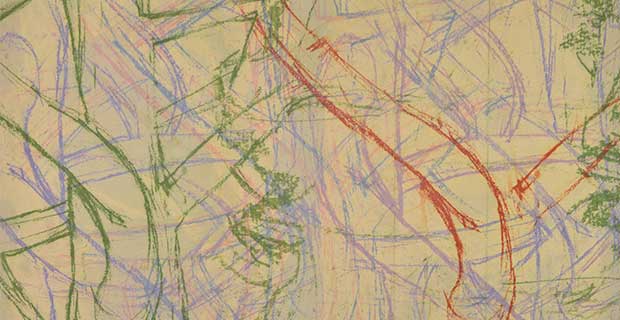 March 3 through April 27, 2018
"The crux of Jill Wilkinson's work is drawing: Drawing from trees, drawing from the memory of trees, drawing from the muscle memory, drawing the void, drawing from the drawing. Wilkinson finds delight in the painterly line and it shows in her drawings and recently created monoprints. Her recent works, many of which reference trees, are only the starting point for Wilkinson's linear rapture of space. It is a space that begs you to see more."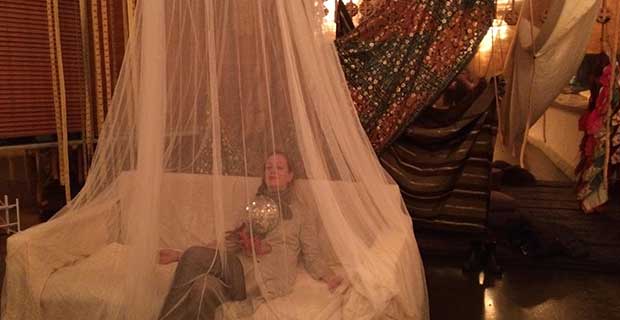 January 20 through April 28, 2018
Emotional Aid Kit / Soul Revival Tent is an installation by New York-based artist Elana Langer. The work "is an emotional intervention in the gallery space and provides tools for integrating empathy into our collective experience of the everyday."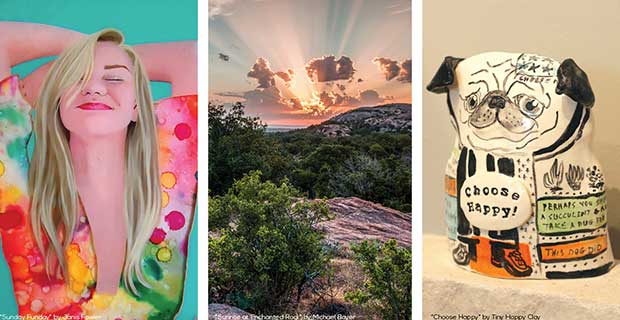 February 9 through April 28, 2018
An exhibition featuring ceramics, encaustic, jewelry, mixed media, scratchboard, watercolor, and other works by over 45 Austin-based artists.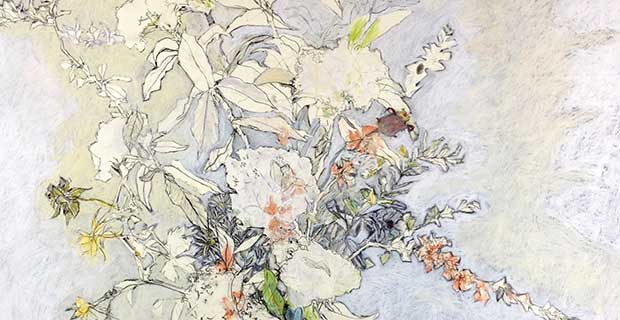 March 17 through April 28, 2018
"Spencer Fidler's practice is to collect volunteer plants from his property in Las Cruces, New Mexico and draw them daily at four times their scale. He is compelled to take only what the day offers. He quickly finds himself immersed in the complexities of the flowers and vines sorting out the veinlike leaves and blossoms. His large scale drawings present the world as a still life in a vasculum, a vessel used for collecting and studying botanical specimens."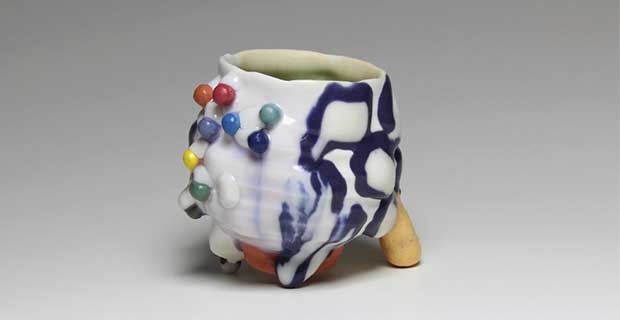 March 24 through April 28, 2018
An exhibition featuring ceramics by Nick Weddell.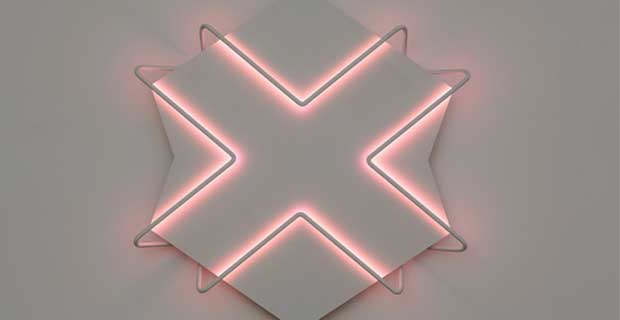 March 17 through April 28, 2018
An exhibition featuring works by artist Jay Shinn.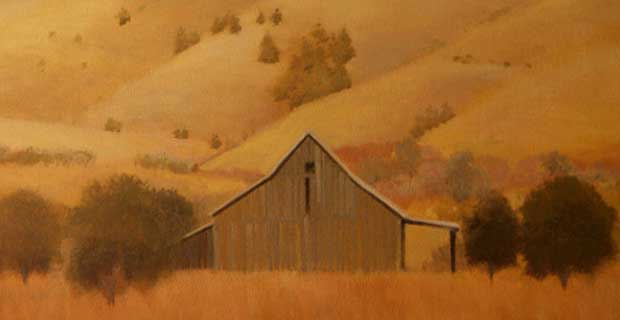 An exhibition featuring paintings by Austin-based artist Will Klemm.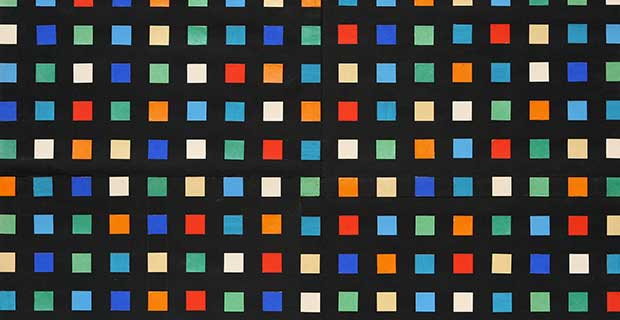 February 18 through April 29, 2018
An exhibition celebrating the opening of Austin, Ellsworth Kelly's artist-designed building/artwork on the UT campus. This exhibition will explore how Austin's conceptual origins began in the seminal period Kelly spent in France (1948-54), when he immersed himself in the country's artistic traditions and monuments.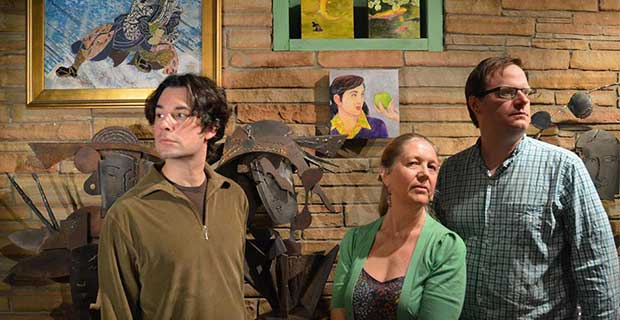 March 24 through April 29, 2018
An exhibition featuring works by Austin artists David Lamplugh, Jeffrey Primeaux, and Valérie Chaussonnet.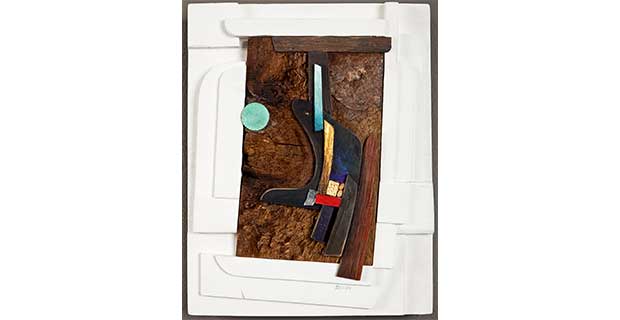 An exhibition featuring sculptures by artist Dwain Kelley.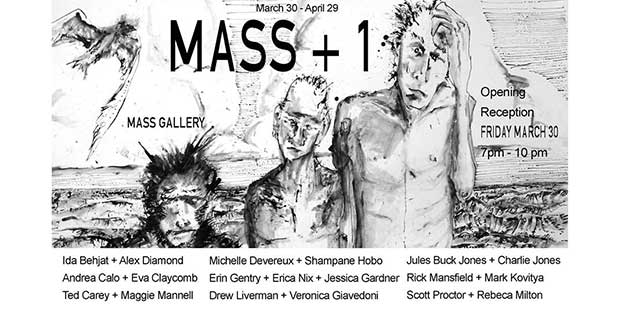 March 30 through April 29, 2018
"MASS + 1 is a group show of MASS members who have each invited a +1 to show alongside or collaborate with."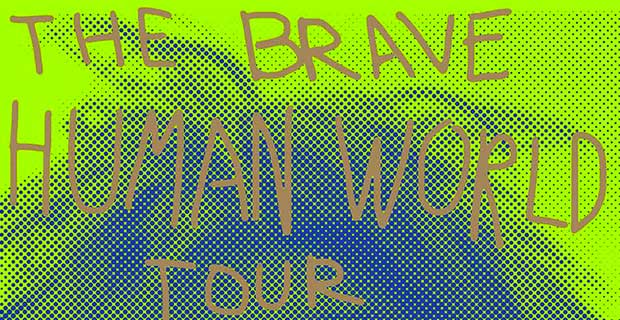 As a continuation of a project began during her 2017 Artpace residency in San Antonio, Christie Blizard will perform during her exhibition at Dirty Dark Place. From the artist: "I have been studying electronic noise through analog modular synths to try to understand a larger electronic body and the libidinal power and textures of the sounds as an ulterior to systems of control."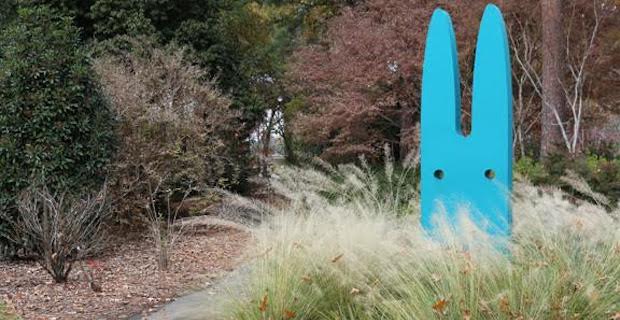 April 29, 2017 through April 30, 2018
A sculpture trail organized by the Blanco Visitors Bureau and juried by Lee Ann Whatley. The trail features works by Peter Mangan, Danville Chadbourne, Cat Quintanilla, and Jeffie Brewer.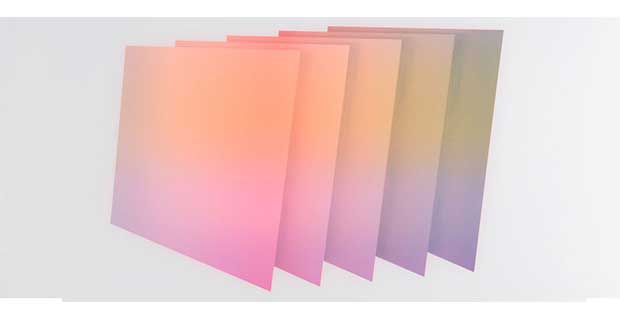 March 1 through April 30, 2018
An exhibition featuring screenprints by San Marcos-based artist Jeff Dell. The artist's pieces combine bright colors with trompe l'oeil effects that are inspired by space, Pop Art, and candy-like colors.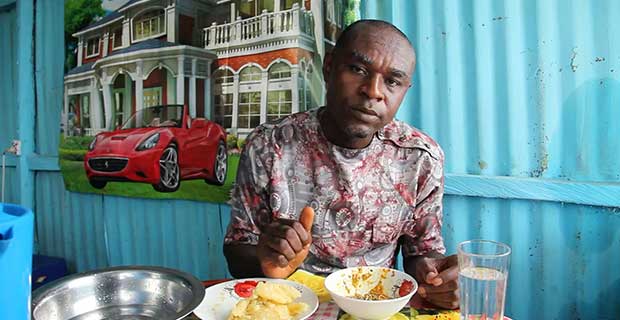 In her 2014-2016 video work Table Manners, Brooklyn-based Nigerian artist Zina Saro-Wiwa films people from the Niger Delta eating as the look directly into the camera. "The direct looks of the diners deny voyeurism and confront colonialist fascination with, or disparagement of, the ways African people eat, as the sitters reject so-called proper "table manners" and feast on their meals with their hands."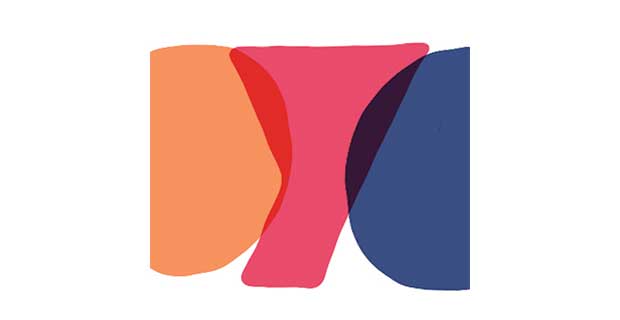 April 2 through May 2, 2018
"Organized by Daniel Tucker, Organize Your Own: The Politics and Poetics of Self-Determination Movements features new works by contemporary artists and poets responding to archival materials related to the history of white people organizing in white neighborhoods, in keeping with the mandate from the Black Power movement to "organize your own" community against racism."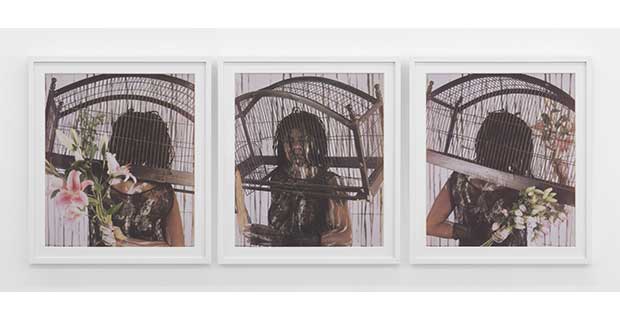 January 25 through May 3, 2018
An exhibition featuring installation, video, photography, and printmaking works by artist Maria Magdalena Campos-Pons. The pieces highlight the history of the sugar industry in Cuba as it relates to the transatlantic slave trade.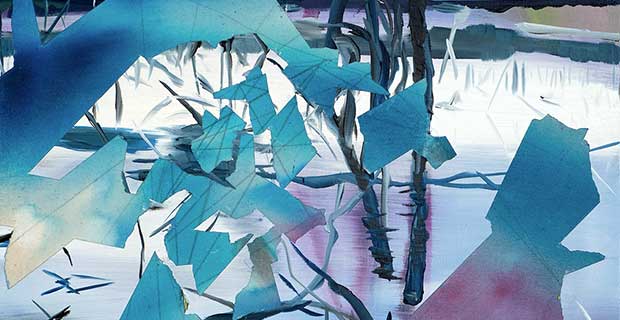 March 26 through May 4, 2018
A show of works by Kate Colin.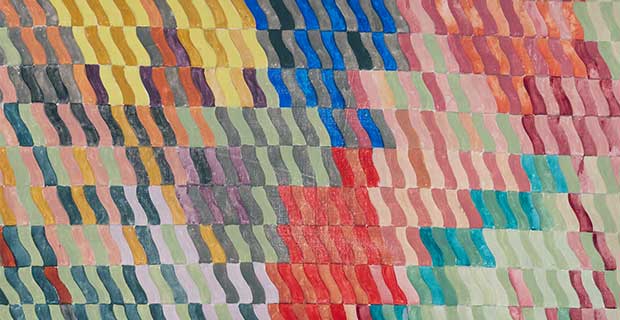 March 24 through May 5, 2018
An exhibition feating paintings by New York-based artist Michelle Marchesseault.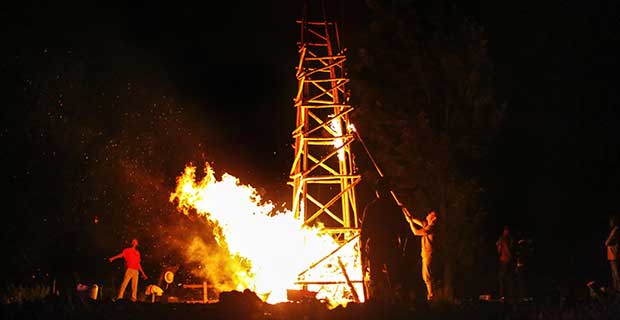 April 5 through May 5, 2018
"Inevitable Reckoning offers viewers an a new way to consider climate change and its effects on our inner and outer landscapes. Through the exaggerated lens of artist and craftsman Nick Schnitzer, this new series of work at combines craft, science, and storytelling in a way appeals to our most basic sense of survival."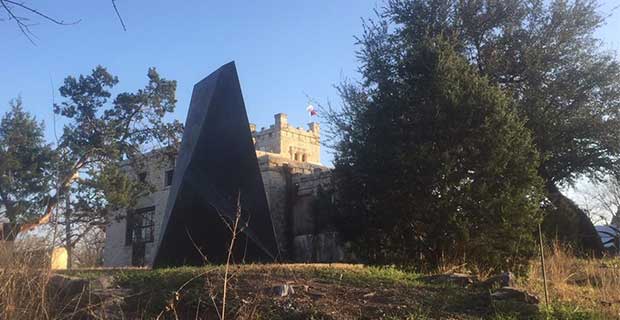 February 22 through May 6, 2018
The Ney Project is an installation by artist Catherine Lee.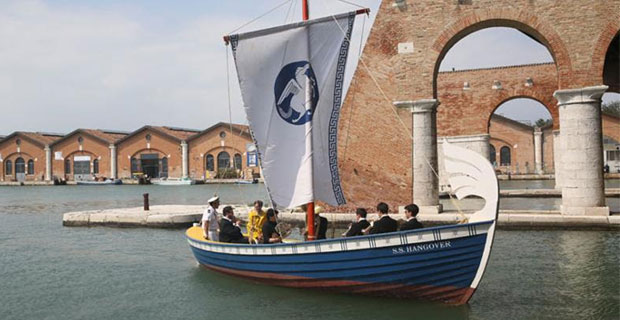 April 7 through May 6, 2018
"Icelandic artist Ragnar Kjartansson's dreamy and fantastical kinetic sound sculpture, S.S. Hangover, consists of a hand-painted 1930s boat sailing on the lagoon, carrying a party of six brass musicians performing ethereal music by Kjartan Sveinsson for several hours."The piece will be on view Saturdays and Sundays throughout its run: April 7, 8, 14, 15, and 16 and May 5 and 6 from 11AM-3PM.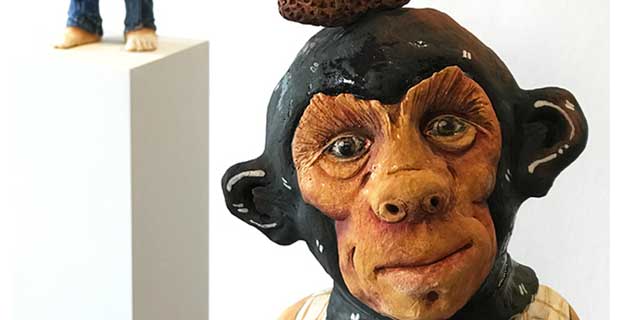 January 27 through May 10, 2018
Cryptids is a group exhibition curated by Catherine Lee and featuring works by Sarah Fox, Ken Little, Jared Theis, and James Tisdale.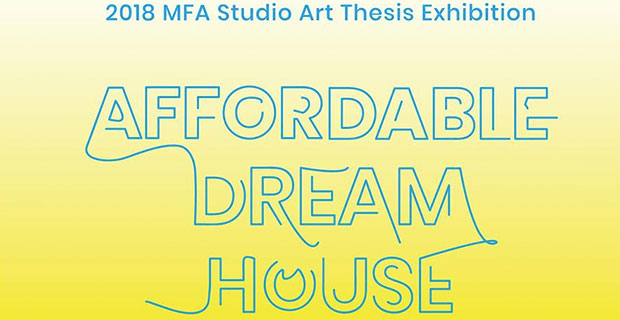 April 20 through May 11, 2018
Affordable Dream House features ten artists from the 2018 UT Studio Art MFA graduating class. Artists include:Hiba Ali Evelyn Contreras Siera Hyte Marisa Laguardia Marta Lee Rosa Nussbaum Emily O'Leary Anika Steppe riel Sturchio Ingrid Tremblay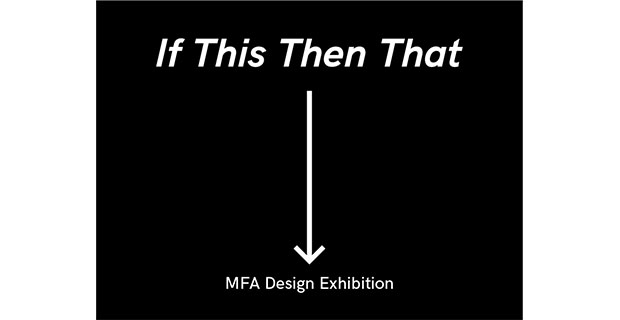 April 20 through May 11, 2018
If This Then That presents seven thesis projects that explore potential solutions to complex problems and use design as a catalyst for social interactions, human wellbeing and intellectual discoveries.Designers include: Ajinkya Barve, Juliana Castro, Ekin Levent, Kira Street, Subodh Trivedi, Jean Yang, and Eric Zimmerman.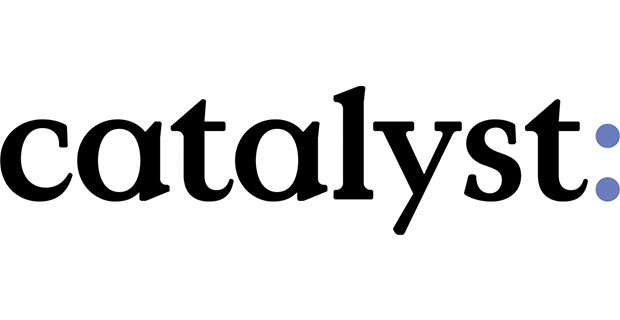 April 20 through May 11, 2018
"Catalyst is the culmination of deep research, critical thinking and design implementation combined with topics that have personally inspired us. A catalyst is something that stimulates change between two forces. Likewise, as designers, we aim to impact the world in a constructive way, starting with conversation."The UT senior design students are: Stephanie Collins, Kathleen De La Llata, Guneez Ibrahim, Alexander Kim, Emily Lamontagne, Jessica Lin, Sonia Margolin, Victoria Ranieri, Gabriela Sanders, Yunuen Sigler, Luis Vazquez, and Saniya Walawalkar.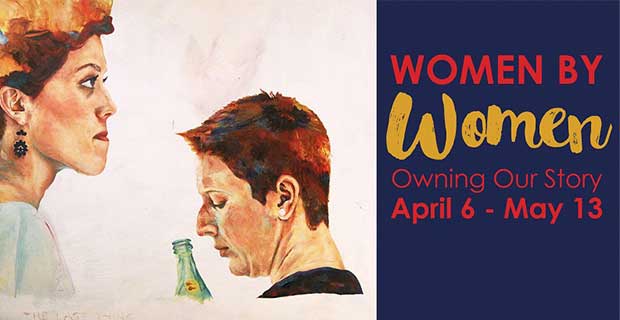 April 6 through May 13, 2018
An exhibition featuring works by ten female artists. Artists include: Ayla Erdener, Annie O'brien Gonzales, Mary Wendel, Allison Lunneen Geneser, Katie Ryan, Adrienne Hodge, Karina Figueroa, Corey Amanda Godfrey, and Rachel Long.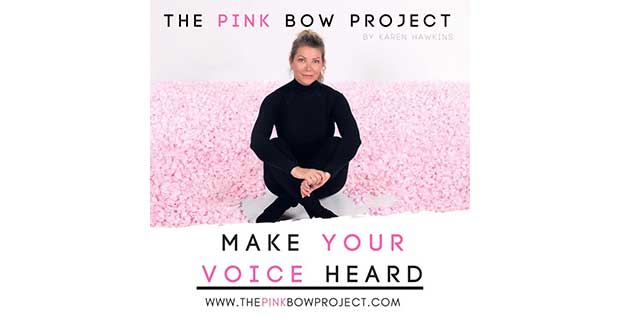 April 13 through May 15, 2018
"The Pink Bow Project is a large-scale multimedia work set to envelop its audience as they are surrounded by more than fifty 9-foot tall fabric panels, each covered in one thousand pink hair bows. These bows represent the number of substantiated female child sexual abuse cases reported annually according to Child Protection Services agencies."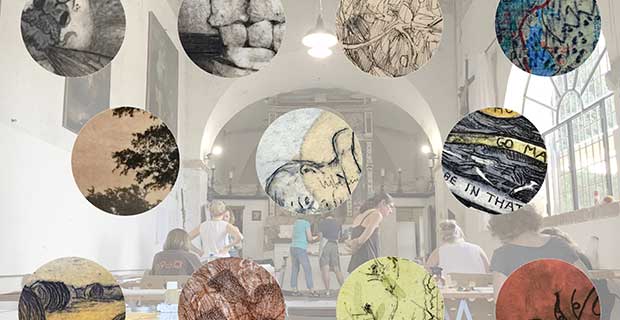 April 14 through May 19, 2018
Out of La Romita is an exhibition featuring works by participants of Flatbed Press's "Italian Intensive" summer residency/workshop at La Romita School of Art located at Terni, Italy. The workshop, taught by Suzi Davidoff and Katherine Brimberry, has been offered biannually since 2011.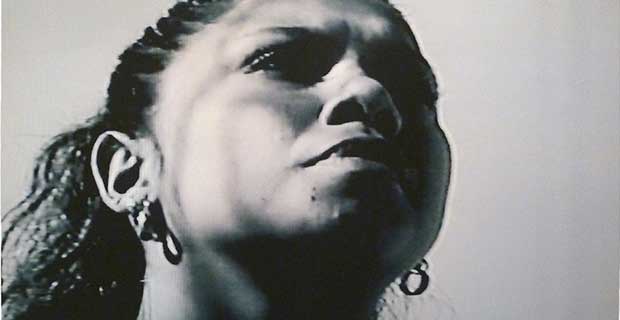 March 10 through May 20, 2018
A screening of James Drake's 2006-2007 video work Tongue Cut Sparrows (Inside Outside). In the video, "Drake worked with the female partners of men imprisoned in an El Paso jail who had invented their own sign language for communicating with their loved ones from the street outside. He offered the women texts by celebrated writers from William Shakespeare to Cormac McCarthy and asked them to incorporate the passages into their messages."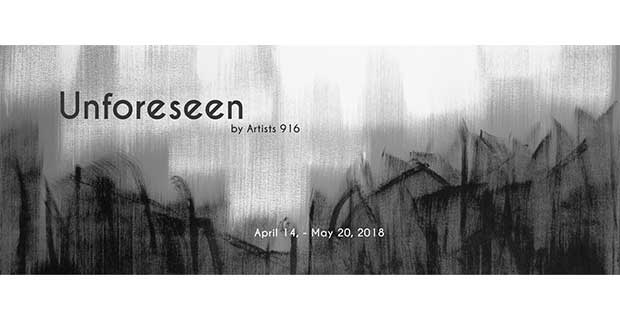 April 14 through May 20, 2018
An exhibition featuring works by the Austin-based Artists 916 collective. The show will include works by:Carl Smith Chun Hui Pak Emily Galusha Flip Solomon Gert Johan Manschot Ines Batlo Karen Woodward Keva Richardson Kevin Wallace Lynne Brotman Maura Schaffer Stephen Paul Connor Terri McGee Vera Smiley Rebecca Bennett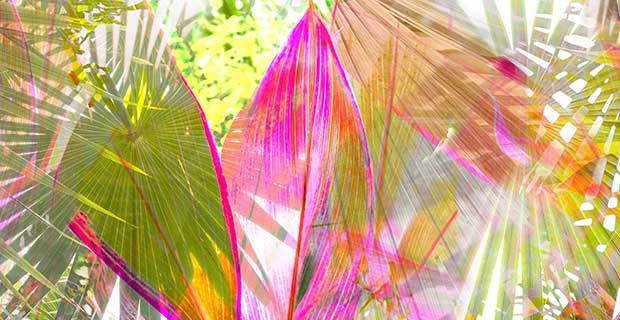 April 13 through May 20, 2018
"Weave is an exhibition that begins with a central question of how to express visually various points of intersection of our lives and the breath, light and time that holds them." The show includes natural pigment paintings made from wild flowers and grasses, and collages created using combinations of images of an object.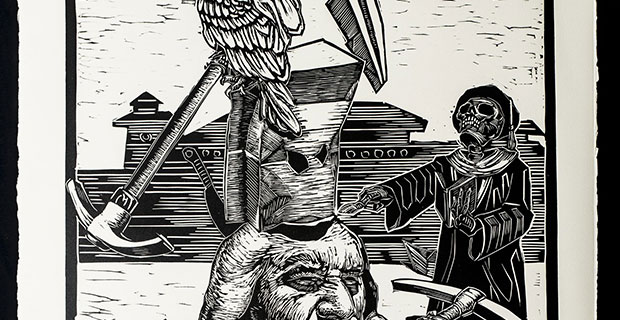 January 26 through May 27, 2018
Desert Triangle Print Carpeta features serigraphs, relief prints and lithographs by artists based primarily in El Paso, Albuquerque and Tucson. This exhibition is part of PrintAustin and includes works by:Pavel Acevedo Jesus "Cimi" Alvarado Chris Bardey Christina Cardenas Nanibah Chacon Mark Christian Michael Contreras Francisco Delgado Gonzalo Espinosa Rudy Flores Manuel Guerra Jellyfish Collectivo Krrrl Los Dos Joe Marshall Raul Monarrez Henry Morales Lauren Moran Ruben Urrea Moreno Victor Muheddine Tino Ortega Zeke Peña Matthew Poe Martin Quintanilla Tim Razo Tanya Rich Rogo Federico Villalba Mykl Wells Yorch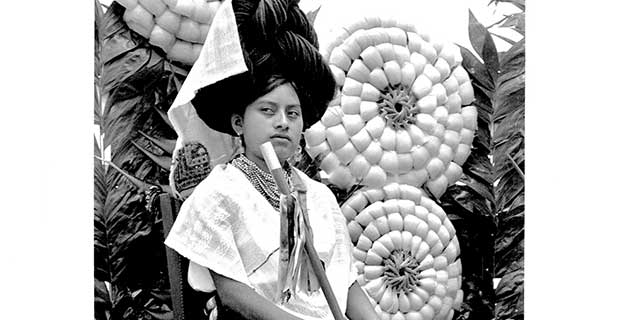 January 26 through May 27, 2018
"Amassed over the last 35 years, Mexic-Arte Museum's upcoming exhibition explores the plurality of resistance, highlighting varied lineages of Latinx and Latin American resistance. Selected works will reflect upon a range of issues including race, gender, identity, community, civil rights, and cultural praxis. Through different mediums and approaches, these works shift beyond binary paradigms, speaking to the fluidity of life." The show includes works by Jamie Alvarez, Lucero Archuleta, Chuy Benitez, Ave Bonar, Essentials, Faustinus Deraet, Santiago Forero, Jesse Herrera, Diego Huerta, Itzel Alejandra Martinez, Paloma Mayorga, Delilah Montoya, Marcela Morán, Christina Noriega, Joel Salcido, Paul Valadez, Regina Vater and more.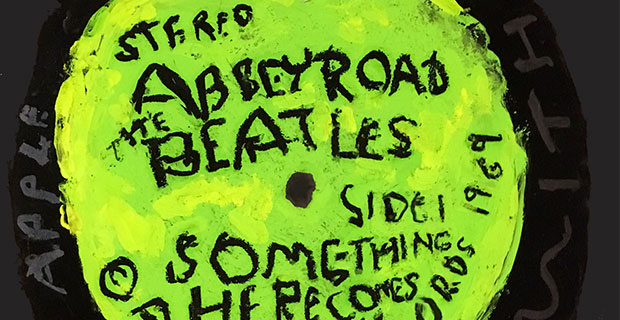 April 20 through May 27, 2018
An exhibition of gouache and oil stick paintings of record labels by St. Louis-based artist Kerry Smith.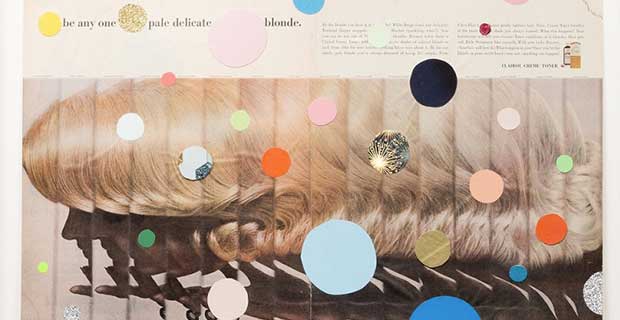 March 2 through May 28, 2018
"Kelly O'Connor addresses central themes that include gender, feminism and family. Her work combines memory, fantasy and fiction, often drawing from Western folklore and the use of iconic characters."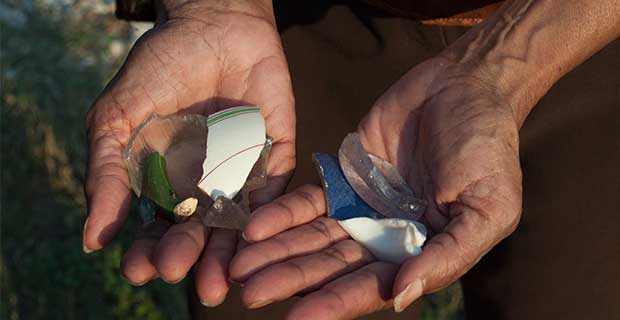 January 15 through June 1, 2018
"Centered around Clarksville, a freedom community established in the early 1870's in West Austin, Texas, photographers Hakeem Adewumi and Celeste Henery unpack images of former residents and their families, architectural remains, discarded household items, and historical buildings."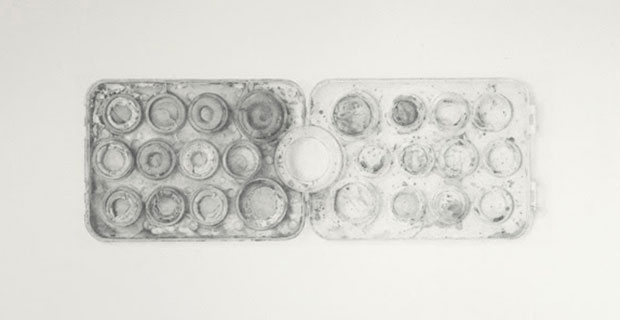 April 7 through June 9, 2018
In his newest body of work, Irish artist Tom Molloy "explores race--the social construct central to much of the injustice and inequality in America. In Black and White, Molloy's trademark cross-hatched drawings raise questions about problems so deeply ingrained in American life, culture, and history they seem to have no solutions."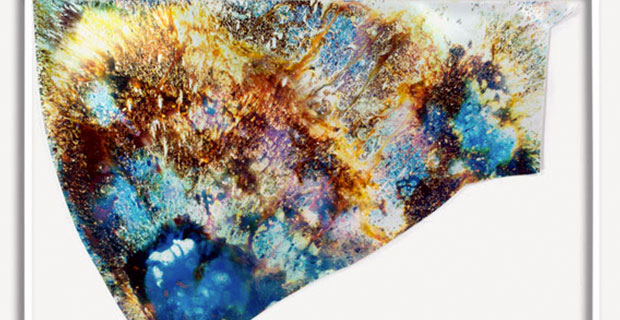 April 7 through June 9, 2018
An exhibition of photographs by Mariah Robertson. Robertson creates camera-less photograms and prints made by manipulating light-sensitive paper with darkroom chemistry. The show will also include her new lithograph drawings depicting nude men.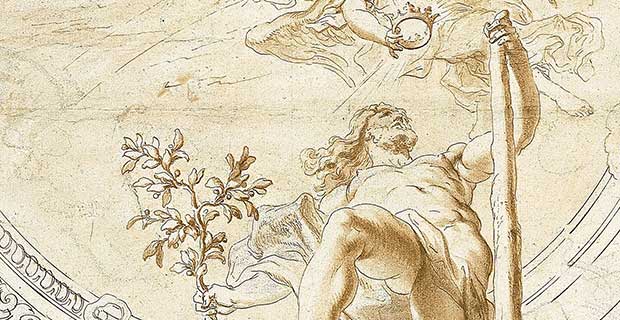 March 24 through June 17, 2018
An exhibition featuring the drawings that Renaissance and Baroque artists used to develop and record ideas for paintings that filled grand architectural spaces.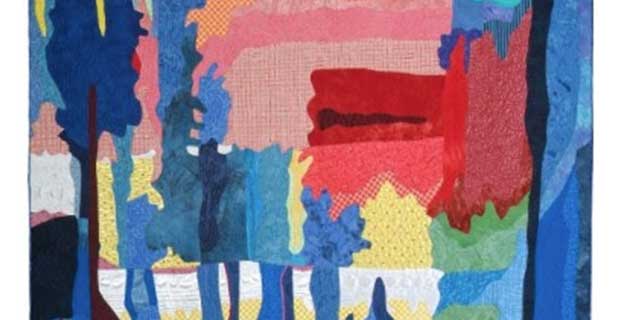 April 5 through June 24, 2018
An exhibition featuring 34 art quilts from the collection of the International Quilt Festival. The pieces in the show were created between 1994 and 2013.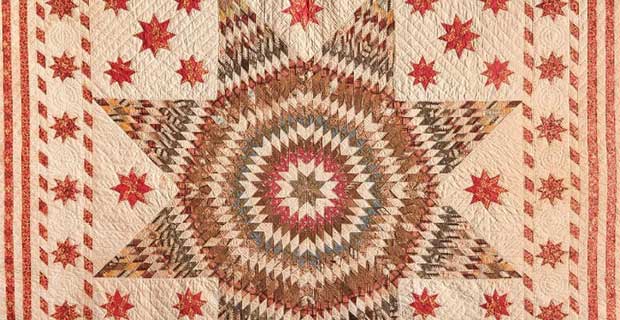 April 5 through June 24, 2018
An exhibition featuring 19th century quilts from the collection of the International Quilt Festival.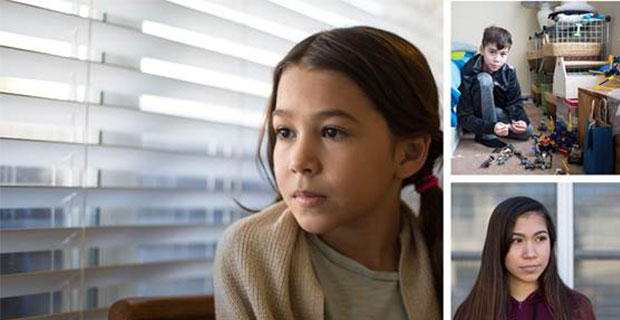 January 13 through June 29, 2018
An exhibition featuring photographs of mixed-race families and Asian American Pacific Islander youth in Austin.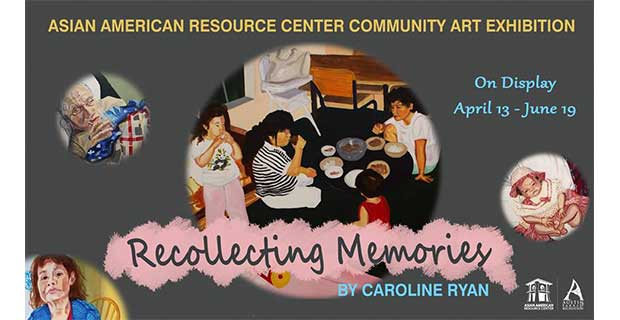 April 13 through June 29, 2018
"Artist Caroline Ryan explores family dynamics using old candid family photographs as references for her paintings. The artist reveals the astounding differences between her parents and her family's struggle to communicate with each other as a means of accepting and understanding the past and present."
January 13 through July 1, 2018
An exhibition featuring new works by Brazilian artist Clarissa Tossin. The sculptures in the show explore the confluence of the Rio Negro and Amazon Rivers, where the two rivers converge but remain separate.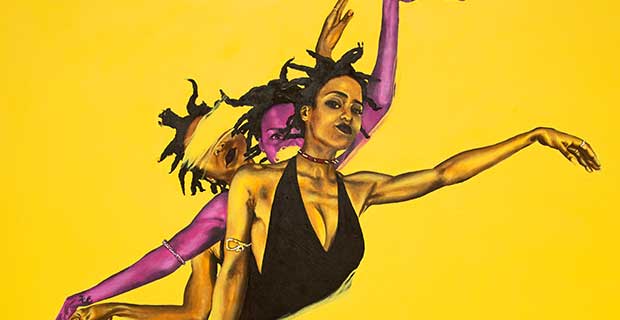 March 8 through July 21, 2018
"Punk Noir is a series of large scale paintings by Dawn Okoro that explore the idea of black people presenting truthfully, unabashed, and resisting societal expectations. The body of work also includes wearable art."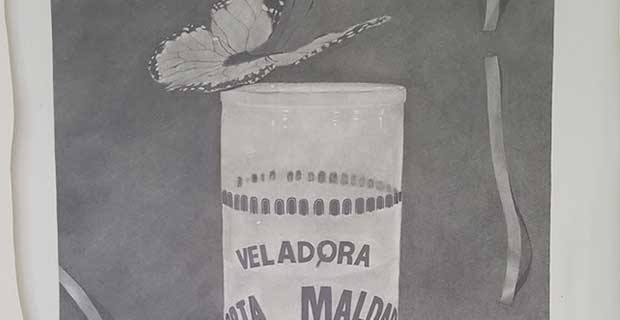 March 31 through July 31, 2018
"In House and Universe, Ashley Thomas collects and expands on a personal archive to commemorate everyday objects with both personal and cultural nostalgia."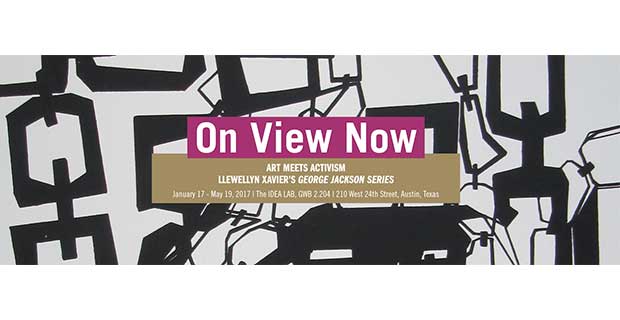 January 17 through August 12, 2018
An exhibition featuring prints by artist Llewellyn Xavier. The works are inspired by the artist's correspondence with George Jackson.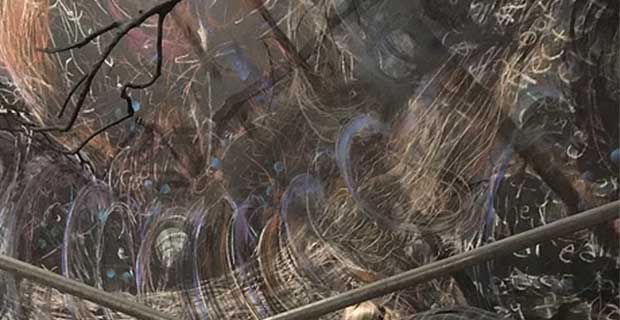 April 12 through August 12, 2018
Entangled is a site-specific installation by Sherry Owens and Art Shirer. The installation "involves giant spiral "vortexes" wound together from wire, natural, and manmade objects."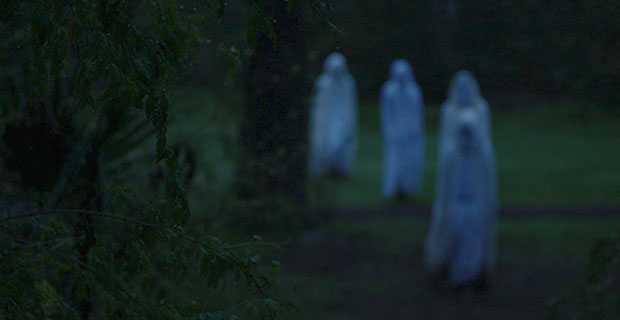 February 1 through August 26, 2018
An exhibition featuring works by Rodney McMillian, the winner of The Contemporary Austin's inaugural Suzanne Deal Booth Art Prize. McMillian's works deal with themes of social and political history, the body, abstractions and architecture. Along with McMillian's other pieces, the show will feature a new video work by the artist, commissioned by The Contemporary Austin.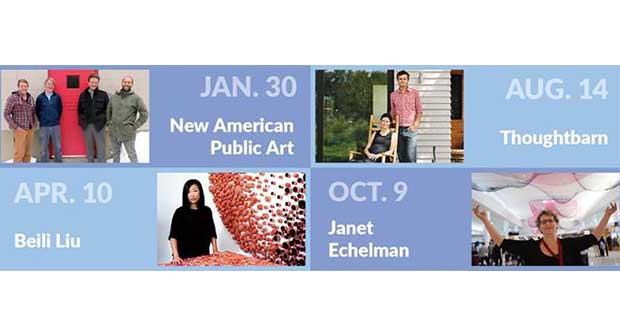 January 30 through October 9, 2018
Visionary Voices is a new speaker series featuring celebrated public artists from across the country. "The series aims to encourage thoughtful consideration of the role of public art and its relationship to public spaces, examining the often blurred line between art and architecture. The lectures will also highlight the participating artists' bodies of work and will offer a sneak peek of commissions they are executing for the City."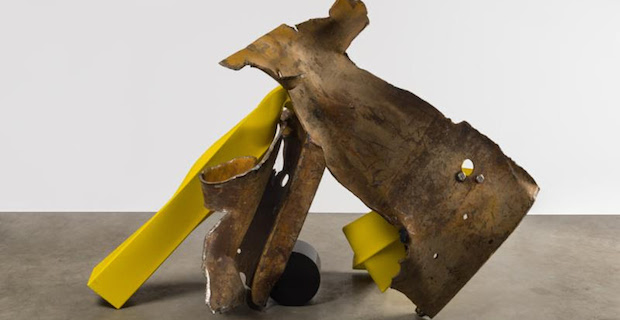 November 18, 2017 through November 24, 2018
A show of works by New York-based artist Carol Bove. "Bove's new and recent large-scale sculptures reinterpret the classical sculpture garden in the meadow of Laguna Gloria. A multitude of abstract forms of varying shapes, colors, and scales plays with ideas of language, landscape, and display."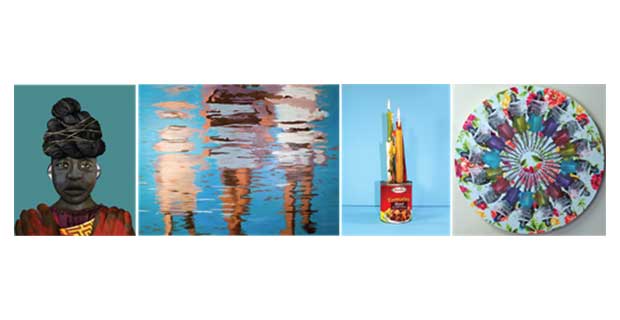 February 23, 2018 through January 1, 2019
An exhibition featuring paintings, sculptures, and other works by 102 Austin-area artists. This year's show was juried by arts educator and artist Teruko Nimura; artist and Preparator (Blanton Museum of Art, University of Texas at Austin) John Sager; and artist and Professor of Art, St. Edward's University Tammie Rubin.