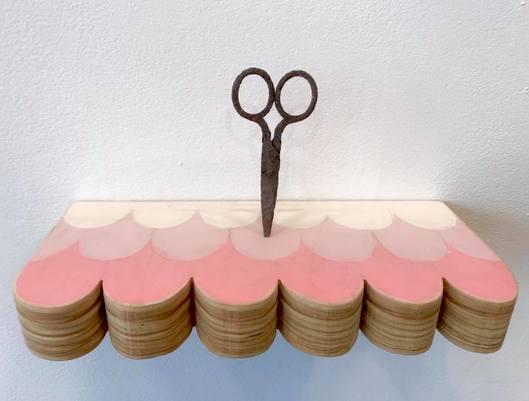 On Sunday, May 21, Ro2 Art in Dallas is hosting a panel discussion on feminism and contemporary art, and given the panelists, it promises to be a smart and lively discussion. Moderated by Dallas-based artist Lauren Cross, the panel consists of Ro2 artists Erica Stephens and Barbara Horlander (whose work is currently on view at the gallery) and artist and community leader Vicki Meek.
This discussion is part of an ongoing program called The Feminist Art Series organized by the Cedars Union. This particular discussion "will focus on how artists who identify as feminist are tackling ideas of identity in their work as well as on female artists who do not label themselves as feminists and how they are working with images of the female body in their art."
The panel happens Sunday, May 21 from 2 to 4 pm at Ro2 Art, 1501 S. Ervay Street, Dallas. It is free and open to the public.