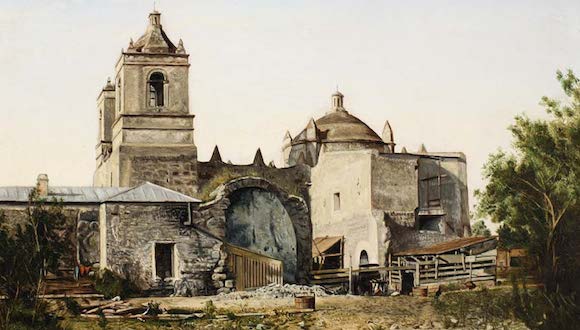 The San Antonio Museum of Art recently announced that local collector Larry Sheerin has gifted the museum more than 80 works of art by French-born, Texas-based painter Theodore Louis Gentilz. Born in 1819, Gentilz was trained as a painter, draftsman and engineer before coming to Texas in 1844 to work as a surveyor and painter for entrepreneur Henry Castro's colony project near San Antonio.
Gentilz was inspired by the cultures of the Southwest and Mexico and created paintings to document the traditions and peoples of the region. He is also credited with founding St. Mary's University, the first fine art school in Texas.
Larry Sheerin originally bought some of the paintings in his collection from a descendent of Gentilz who ran a shop on N. St. Mary's Street in San Antonio. After that first purchase, he continued to search for and collect Gentilz's work. Sheerin's gift to SAMA includes 83 works by the artist.