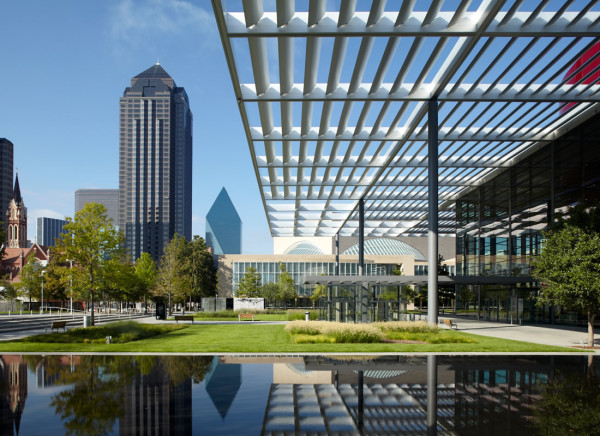 In these pages, Bill Davenport and I tag team the Wednesday and Thursday column slots every week, and I read his installments as an admirer watching a precise and unerringly honest writer give us his assessment of art, usually in Houston, which means he's doing his job as a real critic when it comes to writing about local artists and their shows. And while it's thrilling to read his take each time, I remember my younger self in the 1990's doling out my version of the truth about art here in Dallas in various publications, and the flashback makes me feel a little adrenalized and sick, but also newly resigned.
Whatever else I've been writing here week after week—calling out institutions, assessing pop-culture phenomena, pointing out regional drawbacks (and editing some of Glasstire's other frank reviews)—one thing I've avoided is writing an honest critical review of a local artist's work. But just as I understood back when I started out as a full-time critic in print journalism, I know that artists here work hard and the good ones want real feedback. When I use the term "art criticism," I don't mean critical-for-the-sake-of-controversy criticism, but rather the kind of writing that communicates whether or not an artist's work accomplishes what the artist has set out to accomplish, and whether or not that original impulse was something interesting to pursue in the first place. But these things are endlessly nuanced and the gray areas are vast; I'm not sure I even believe in black and white anymore. I might not have understood that as a youngster the way I do now.
I'll restate something here that shouldn't have to be restated for the umpteenth time, and yet it does. People in the art community here are too polite. (Except in comments sections, of course.) The idea that the Dallas scene lacks criticality gets written about rarely (kudos to Peter Simek at Front Row for being one of the only art writers here who consistently calls it like he sees it) but talked about behind closed doors a lot. There's a lot of art out there, but locals like to pretend all growth is good and everyone is a winner. No scene or artist can evolve in that kind of environment.
There are too many artists and gallerists here who take for granted that they're graded on a steep curve by fans who don't know any better. And artists or fans of art who say they don't want or need real criticism are probably in the right city if they've settled in Dallas, because most all the writing around art in this town is just lifestyle writing. That's what visual-art journalism means in Dallas, because its southern roots make it allergic to anything critical. Back in the late '90s, I might have predicted that by 2014 Dallas would be awash in real critical dialogue around art, but that might have been optimistic when looking at a region bent on catering to money rather than culture (and catering to culture only as it relates to money). With few notable exceptions, what I see instead of real journalism is a flood of would-be artists and scenesters who love being big fish in a shallow pond, and glossy magazines who like to run flattering portraits of them.
Much of the art world at large has sunk to this level of lifestyle and market reporting, so Dallas can comfort itself with the fact that it's pretty much like everywhere else now. The big new Arts District and our region's population growth has put Dallas in the larger spotlight of national scrutiny, but mostly Dallas' art scene is just a more populous and populist version of the "same as it ever was." We've still got our universities and institutions, academics and curators, cliques, galleries, and collectors: the ingredients of an art scene. But most local artists remain voyeurs of the international art world, not participants in it, and having more artists on the ground making more noise hasn't necessarily elevated the conversation.
In 2000 I stopped writing criticism and started doing everything else around art, both here and in other cities—curating, teaching, running a commercial gallery and then a non-profit, doing art fairs, going to auctions, being married to a professional artist. I've seen many bright and dark corners of the art world, and developed what I hope is a clear-eyed view of the bigger picture over many years, and I'm positioned to write about art in a way I couldn't have imagined in 1997. Bill may be rolling his eyes that I'm just now getting around to this.
But I am getting around to it, finally, and the art season is starting up again.