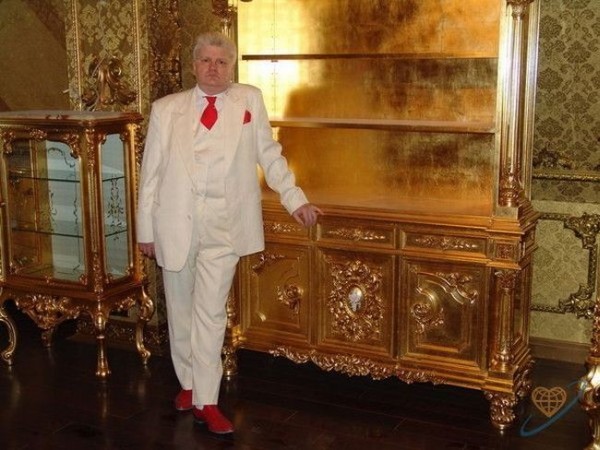 The image above and those below were pasted in a document that opened with the following (loosely translated) text:
"To all unmarried ones who would like to spend their life by my side and within all the beauties of my home. Please look below at all the magic of my home that I have decorated with taste, perhaps just for YOU. Don Milisav Juan Gonzales Brzi, Contact: +33-#########″
Apparently Milisav's bride hunt became something of a meme in the BCS – Bosnian/Croatian/Serbian – speaking world a few years back, the document was emailed from person to person and wound up on some blogs.  I haven't seen it crop up on the English-speaking web however and I thought I'd share. If you like Daniela Rossell's photo series Ricas y Famosas, which features the super rich of Mexico posing in their over-the-top interiors, you'll love Milisav. And thanks to the Houston ex-Yugoslav community for sharing this gem with me.