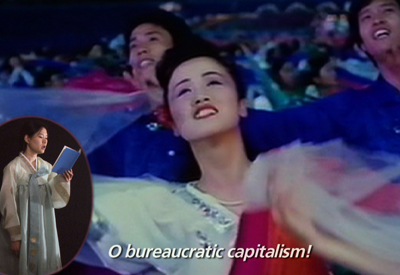 Last weekend I went to New York City or the 15th and final
New York
Underground Film Festival
(NYUFF). I couldn't bear to miss it. It's a
sad state of affairs when even in New York City, an anti-institutional
institution, as NYUFF has been called in the past, can't survive.
However, the reasons for its demise are very different from the reasons
most other underground/experimental/avant-garde festivals kick the
bucket and might not even be a matter of survival. In
an article on the
occasion
published by
Village Voice
, former NYUFF director
Ed
Halter
(juror for
Aurora Picture Show
's
Extremely Short Shorts
) writes:


"The NYUFF model could still work—at least for staffers who are willing
to sacrifice a huge chunk of their year to achieve it. But this means
its existence has always, by its nature, been tenuous. I've gotten
phone calls and e-mails from filmmakers freaking out, unable to
comprehend the rationale. It's a conscious decision: There's no rent
hike to point to, no defunding agency to blame. Ultimately, the
Underground, and festivals like it, have only ever been run by two or
three people at a time. True to its indie-rock genealogy, the NYUFF has
always functioned more like a band than a traditional arts
organization—surviving by the seat of its pants, playing on for the
thrill of it without a great deal of long-term foresight. A band
changes members, alters its style, expands and contracts. Sometimes, a
band just decides to call it quits—and hopes to go out in style, while
it's still got the knack."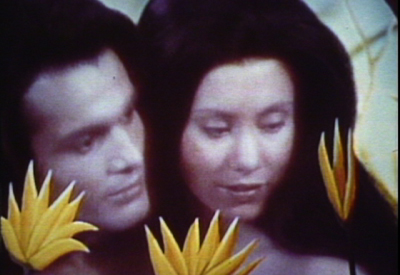 As
sad as it is to lose another venue or showing the sort of work NYUFF
championed and everybody else pretty much ignored, the absolute tragedy
of the situation lies in the fact that the spaces provided by festivals
of this sort, magnitude and scope are
becoming extinct. It's a space I've only ever found in experimental
film/video festivals, one of total camaraderie with barely any trace of
the competitiveness, backstabbing or oneupmanship that sometimes feel
endemic to "real" art events, or more mainstream film fests. I think this comes from the absolute
knowledge that there's no way we're making any money off of this shit
and nobody outside of our little tribe really cares (yet). Art fairs
and Biennials and conferences in the end have a bottom line to attend
to, they are trade shows, or displays of accumulation. Experimental
film festivals vanish as soon as the projector is turned off, and in
terms of money… well, it's a success if bills get paid and no one
gets sued.

On a positive note, two of NYUFF's current (now former?) directors, Nellie Killian and Kevin McGarry have formed a new organization called
Migrating Forms
that is slated to keep an experimental media festival in the New York City calendar. Godspeed to them!